Chichester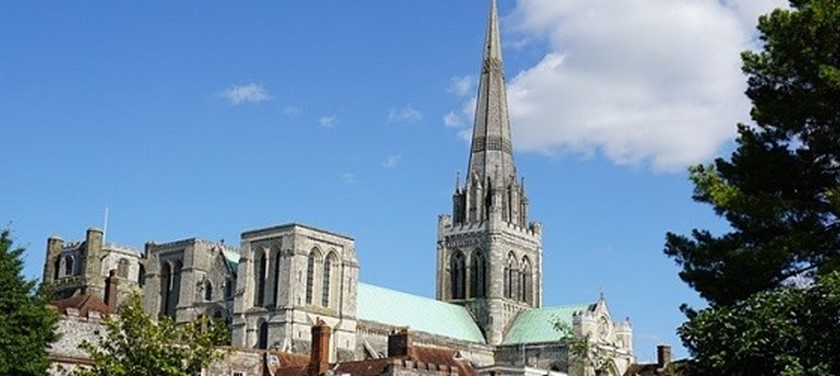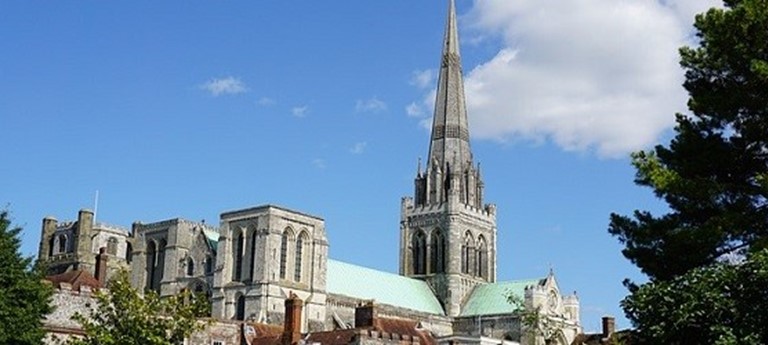 Chichester is a cathedral city and Georgian market town in West Sussex with a long history and some of the oldest buildings in the country. The city is built along the River Lavant and is also home to one of Britain's flagship producing theatres, the Chichester Festival Theatre.
Catch a show at the theatre
Chichester Festival Theatre is one of the UK's 'flagship theatres' attracting actors from around the world! One reviewer said it had a 'fantastic loop system' which 'meant I could hear every word, including the singing which is usually masked by the volume of the musical accompaniment. A most enjoyable show.' This reviewer also gave the Chichester Festival Theatre 4.5 stars for disabled access. The staff were also fantastic according to this reviewer who wrote, 'I had no problems getting the information I needed by lip reading. Whether they do it deliberately or naturally, the staff face you and speak clearly giving you their full attention until the conversation is over.'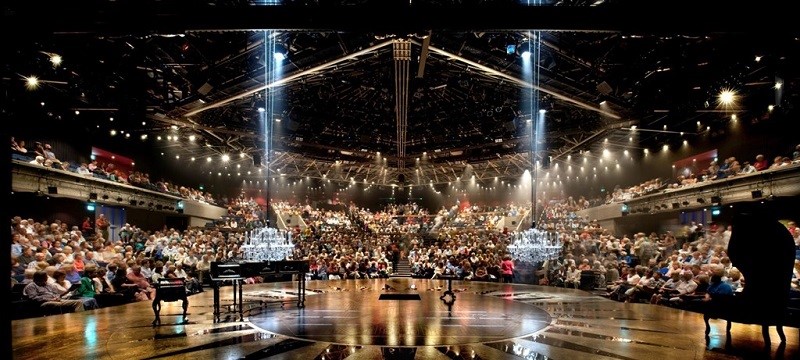 Visit 'Glorious Goodwood'
A renowned racecourse, Goodwood is a top spot for an enjoyable afternoon or evening with friends. One reviewer gave this racecourse 4.5 stars saying, 'there is a reason why this racecourse has reputation – the location is super, with views of the south downs,' and that 'there are lifts, toilets and designated seating areas in all stands'. The review then goes on to say: 'the course is neither big nor small so I can get around perfectly fine.' The reviewer has also highly praised that staff saying: 'I love the staff. I don't really know what they could improve upon - I always have a great day.'
Caravan or camping near Chichester
Get the marshmallows out! Osiers Campsite is a 'hidden gem in a rural setting' located just three miles from Chichester. The campsite is listed on Euan's Guide saying, 'guests can make the most of the level and naturally secluded surroundings, hosting a wealth of wildlife'.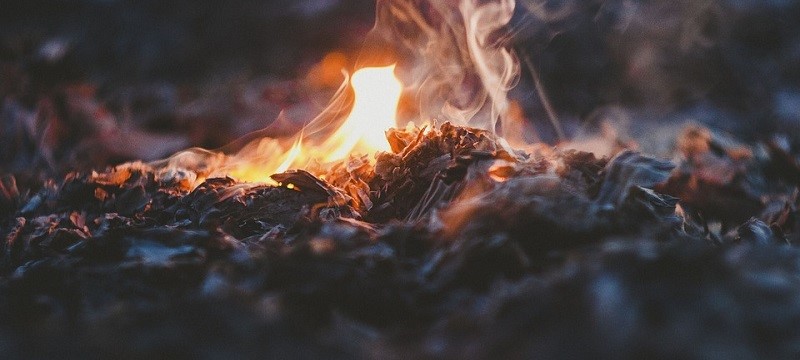 Stay beside the cathedral
Situated in the historic precincts of Chichester Cathedral, 4 Canon Lane is a restored eight bedroom house where you can stay during your visit to this charming city. The accommodation is listed on Euan's Guide saying, 'the ground floor bedroom en-suite bathroom is a wet room; it is all on one level including entering it from the bedroom'.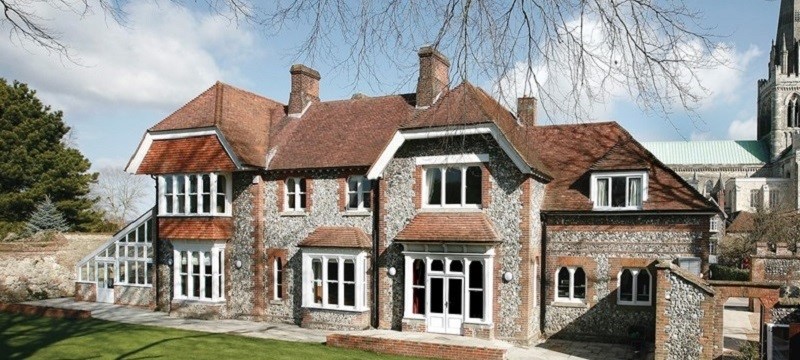 Explore Chichester Harbour
Have you ever been on a solar powered boat? If not, you can give it a go in Chichester Harbour! 'On-board engines are virtually silent as you glide along with plenty of time to admire the view and get up close to many of the birds and habitats that make this place so special'. The Solar Heritage Boat Trips are listed on Euan's Guide saying, 'a lift will take you easily onto the boat if you are in a wheelchair or unable to manage to two steps. Being a catamaran, the deck is flat and easy to move around'.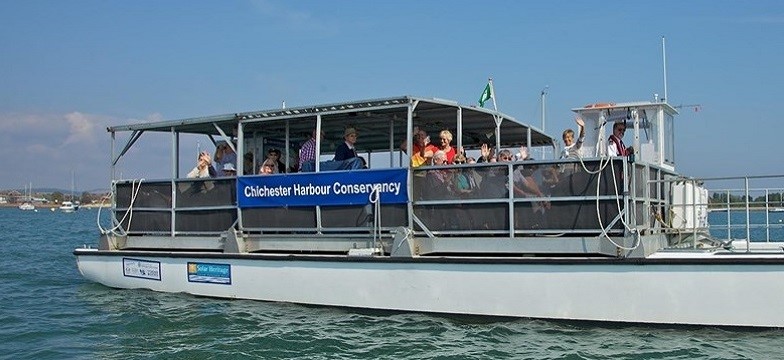 Discover traditional rural buildings
Enjoy the stories of people who lived and worked for over 950 years in the rural buildings at Weald and Downland Open Air Museum. One reviewer gave this attraction 4 stars and wrote, 'the nature of this site and its extremely old buildings means there are always going to have to be limitations. But the venue has tried really hard and it was a lovely day out'.
Go get some pub food!
One of the Top 50 Good Food Pubs 2015, The Earl of March Country Pub and Restaurant is a comfortable country pub in Lavant, a small village near Chichester. Their listing on Euan's Guide includes accessible parking and accessible toilets, and 'facilities are all on ground level'.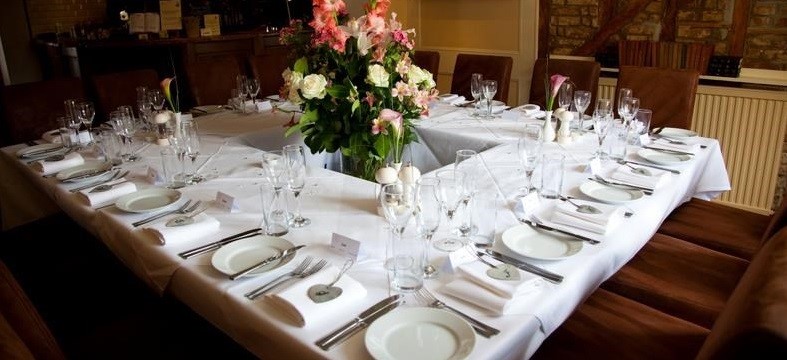 Have you been to Chichester?
We'd love to hear more about disabled access around Chichester! If you know any shops, cafes, attractions or more that have good accessibility, please share it in a review. Write a review >>
Last Updated – October 2017