Nice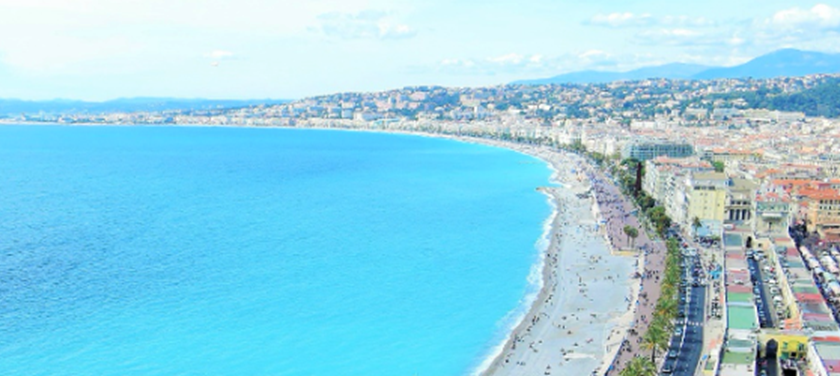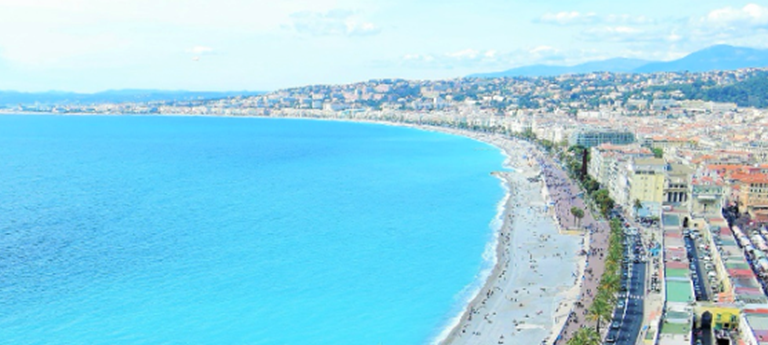 Thinking of planning a holiday to Nice? With its stunning Mediterranean coastline, Nice optimises the glamour of the French Riviera. It is also France's fifth largest city with a host of museums and art galleries, as well as excellent shopping and dining out options. With its long, flat sea front, its charming Old Town to explore, and with average flight times from London being less than two hours, Nice makes an ideal choice for a weekend break.
Getting there and getting around
Nice Cote d' Azur Airport is very close to the city centre. It has two terminals. One reviewer said that "Special assistance staff were brilliant ... and were helpful in taking me through to where my onward journey started."
Nice Tramway offers quick and accessible journeys on all three tram lines. The trams are modern with step free access and wheelchair user spaces. Many of the tram stops are at street level and those which are underground are accessible by lifts. Line 1 goes from Hopital Pasteur to Henri Sappia, through the city centre, with popular stops by the Old Town, the main shopping area and the railway station. Line 2 from the Airport to Port Lympia, is the one that most travellers will use as it goes to the airport, through the city centre to the Port. Line 3 runs from the Airport north to St Isidore, with a stop at Allianz Riviera, Nice's football stadium.Tram tickets need to be purchased before boarding and need to be validated by the machine on board the tram.
Buses are accessible with wheelchair user spaces. There are routes through Nice city centre, along the sea front as well as routes serving neighbouring towns such as Cannes, Monte Carlo and Menton.
Trains from Gare de Nice-Ville, Nice's main train station, offers special assistance and have local and national services.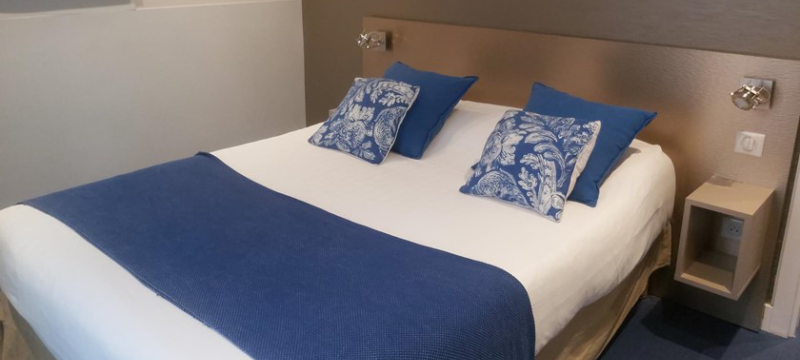 Where to Stay
There's lots of hotels to choose from in Nice. In France accessible accommodation is known as PRM (People with Restricted Mobility) rooms. A popular choice is to stay near the sea and the Old Town. Reviewers have recommended a couple of hotels in this area.
Hôtel Albert 1er is opposite Jardin Albert 1er (gardens), where the Christmas Market is held, and is moments away from the sea front and Old Town. One reviewer found that the hotel has "3 accessible rooms (110, 210 and 310) ... overlook the gardens, have a walk-in shower and a toilet with grab rails and there was extra space round the bed."
Hôtel Beau Rivage offers some accessible rooms with roll in shower, in their superior category and has a restaurant, bar and outdoor patio area. A guest said "after a day sightseeing, I was looking for a comfortable/ cosy room which I could relax in from early evening and feel that it was a treating myself rather than missing out going out for the evening, and this hotel and room was just what I was looking for."
Hôtel de la Fontaine is further away from the Old Town, but it's still central, being a few doors away from Musee Massena (museum) and only one road back from the sea front. It has a delightful outdoor courtyard. One visitor said that this "Charming, small hotel with just 29 rooms .... Room 4, where I stayed, is a step free room with accessible bathroom with level entry shower."
Things to Do
Promenade des Anglais is the wide, flat sea front promenade which follows the curve of the bay and has plenty of seating. A reviewer described it as "a great place to walk, sit and relax and just take in the beautiful views." Please be aware that Nice has a pebbly beach.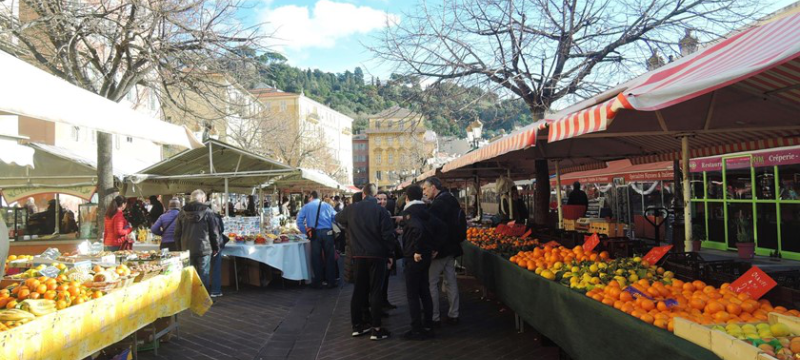 Vieux Nice, the enchanting Old Town, with its cafes and shops in a maze of narrow streets and squares. In this area you will find Cours Saleya with its colourful daily flower market. One visitor said that "Vieux Nice is a place I never tire of visiting as there is always something new to catch my attention." Also worth visiting in the area is Cathedrale Sainte-Reparate with step free access. There are also two small museums to check out in the neighbourhood. Museum of Photography Charles Nègre, which hosts temporary photography exhibitions and was described as "small but very accessible museum. I really enjoyed it. It one of the hidden gems of Nice". Palais Lascaris which one reviewer with a mobility impairment found it a "Beautiful building, helpful staff, but lots of stairs."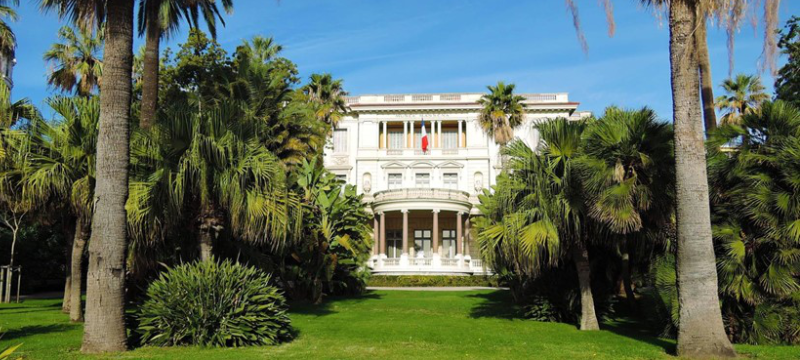 Musée Masséna on the Prom des Angels, is a museum housed in a beautiful historic villa with a garden. There's good access, apart from the 2 entrance steps, as there are lifts and accessible toilets. A visitor said that "the first floor has retained the grand reception rooms of the house. The second floor is more like a traditional museum with cabinet displays."
Musée Matisse is an art gallery devoted entirely to Henri Matisse. "The museum is in Cimiez, a hilly area of Nice, just north of the main tourist area. It is easily accessible by public transport." said one reviewer, and that "Overall access is good but could improve." Another art gallery is Musée des Beaux-Arts de Nice which specialises in the fine arts and is also housed in a beautiful villa.
Opéra de Nice is the opulent opera house, in the Old Town, which showcases both opera and ballet. One theatre goer said that "The whole experience was a real treat... I was pleasantly surprised about how good the access was at the Opera House and I hope to visit again in the future."
Villa Ephrussi de Rothschild is a short bus trip from Nice's city centre. The villa was originally built for Béatrice de Rothschild. It is very lavish and has beautiful gardens, with fountain and classical music show every 20 minutes. Cannes which is famous for its film festival,is also accessible by bus or train, has received some positive reviews.
Food and drink
In Nice we think you will be spoilt for choice for places to eat, but here are some of our most popular places.
Confiserie Ballanger serve the most decadent waffles, crepes and confectionery. One customer said that "Staff were brilliant and really helpful. They always brought my tray to the table. Service generally was also excellent."
La Pizza Cresci is located in a pedestrianised street, with lots of other restaurants. "The pizzas are served cut in half but the portions are huge, very filling and very tasty. The restaurant was very busy but service was friendly and was quickly served."
Pôp-ô-thym is a creperie in Cours Saleya, overlooking the flower market. A reviewer found "Their Set 2 course menu is very good value."
Gare du Sud is a former railway station which has been converted into astep free food court with accessible toilet. The review said that there are "20 + stalls offer a wide choice of world cuisine from cakes and coffee to local niçois specialities, lobster, burgers, Tex Mex, Scandinavian Smørrebrød, Italian, Thai, Japanese street food, gelato, etc."
Le Negresco Hotel is the famous 5-star luxury hotel on the Prom des Anglais. Our reviewer went there for lunch and found "This was such a treat. The 5 course meal was delicious. I was sat at a table next to the Christmas tree covered with white owls. The whole thing was magical. Outstanding and very, very special."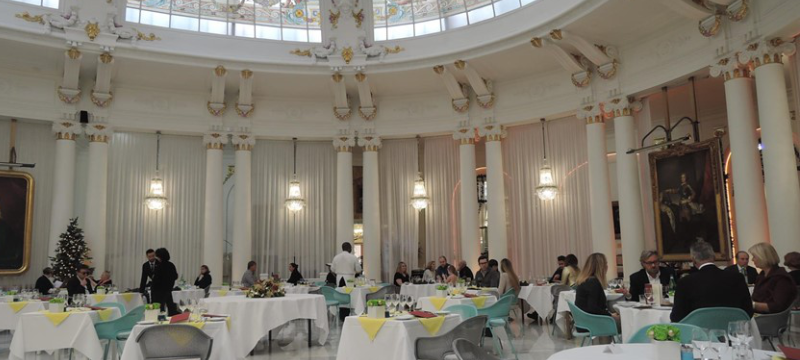 Have you been to Nice?
We'd love to read your reviews! If you've visited Nice, tell us what disabled access was like at the places you visited and let us know about your favourite restaurants, shops, hotels and more. Write a review >>
Last updated –June 2020 by Tina, a Euan's Guide Ambassador.