Thank you!
Thank You for sending us your favourite toilet(s)!
We might be staying indoors but we hope you've enjoyed thinking back about old trips and some of the great accessible and Changing Places toilets you've visited in the past.
We appreciate you taking the time to share your suggestions. We might not be able to include all of the suggestions we receive but we hope to publish 21 loos we love the sound of in the next few weeks!
In the meantime, you can take a look to see what's been shared on Euan's Guide.
Euan and the Euan's Guide Team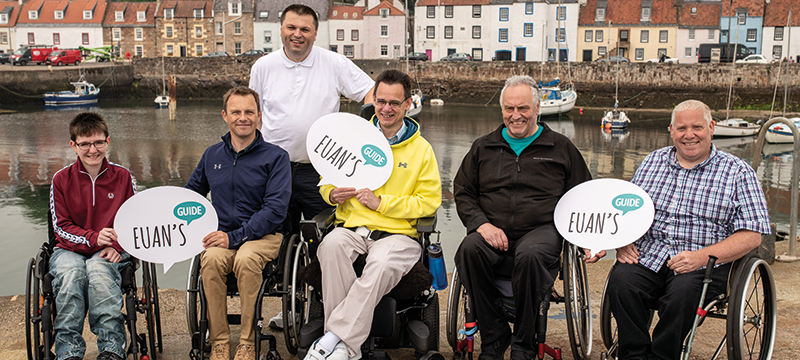 Image of: A group of Euan's Guide Ambassadors and team members holding Euan's Guide signs.