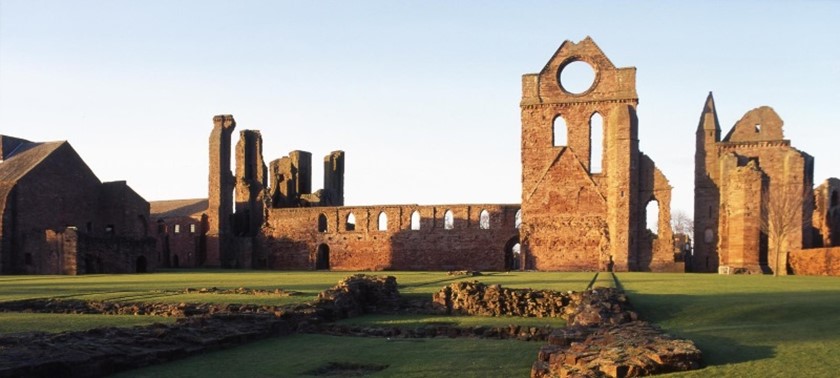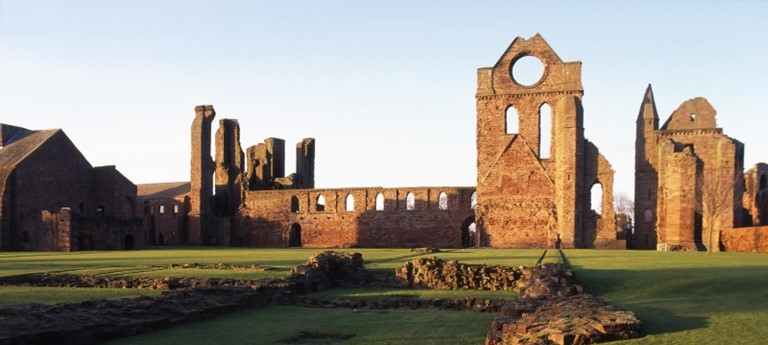 So much more than we imagined!
2 likes
Visit date:
This review is especially helpful for those who have or use the following: Long Cane, Powerchair
Overview
We weren't too sure what to expect but were totally absorbed in our visit and the time shot by. From to warm welcome to the great video interpretation panels, the model, the abbey ruins, the audio effect of the sacristy, to the Declaration meant for a fun packed afternoon.
Transport & Parking
We walked up from the Harbour which was some distance and gently uphill but manageable. There is one street parking nearby and buses passing nearby.
Access
When visiting the old and ancient places we don't expect great access. Built long before the notion of wheelchairs was a reality it is pretty impressive when you can get around. We went in to the modern visitor centre along side the abbey which was well lit, spacious and easy to move around. There was a hand seating area where you could rest a while, a great video and audio interoperation section telling the history and story of the abbey, displays of artefacts, and then a lift up to a gallery with a model of the abbey. We spent some time in the exhibition area and it was great to get a sense of the stories and history of the abbey before venturing out in to the Abbey. A short path takes you from the visitor centre into the abbey itself. To sit in the magnificence of the nave and see the scale of the building you can see it was built for King. We wandered around exploring and our highlights were many - we loved the sacristy where I was able to position my power chair in the open doorway and project my voice in to be rewarded with the most amazing acoustics ... I wheeled into the arched cellar like cavities below the Bishops House ... I dipped into the Declaration of Arbroath admiring the replica of the document, the story and the sense of atmosphere... So many things to explore and enjoy ...
Toilets
An accessible loo is located in the visitor centre - not the easiest to manoeuvre into to with ninety degree turns but functional, clean and bright.
Staff
Five stars plus for the gentleman who welcomed us on arrival, shared his passion for the Abbey, and checked that we were OK and made our visit that little bit special ...
Anything else you wish to tell us?
From the expectation of uncertainty our visit turned in to being an amazing time where we learned so much, saw amazing things and had great sensory experiences with the video interpretation, the acoustics of the sacristy and the excitement of the Declaration.
Photos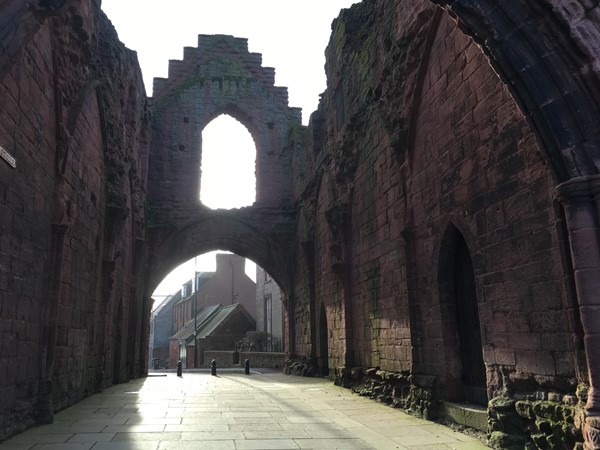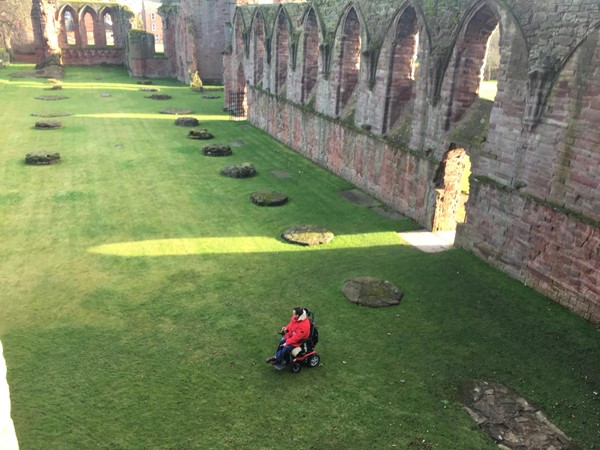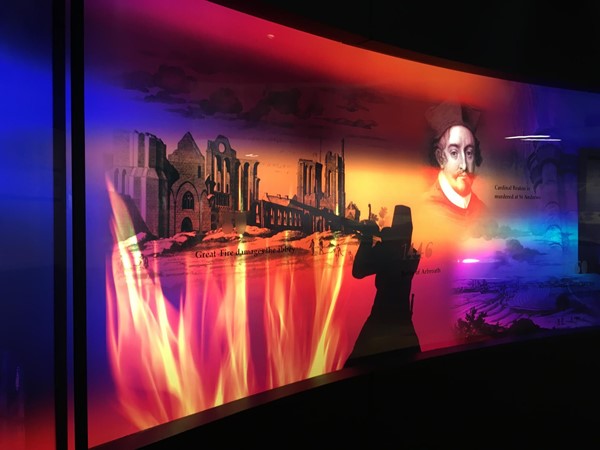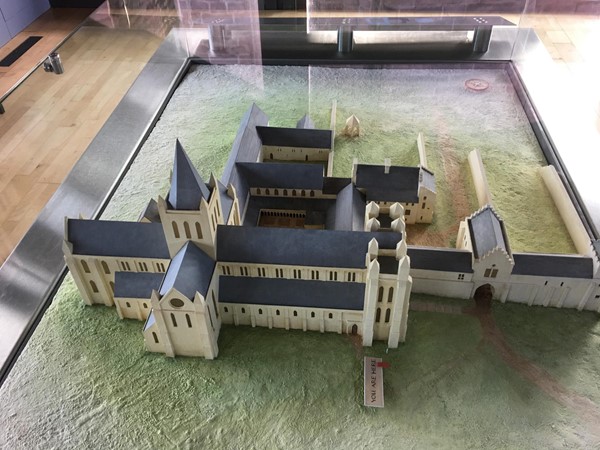 We've had 1 review for Arbroath Abbey