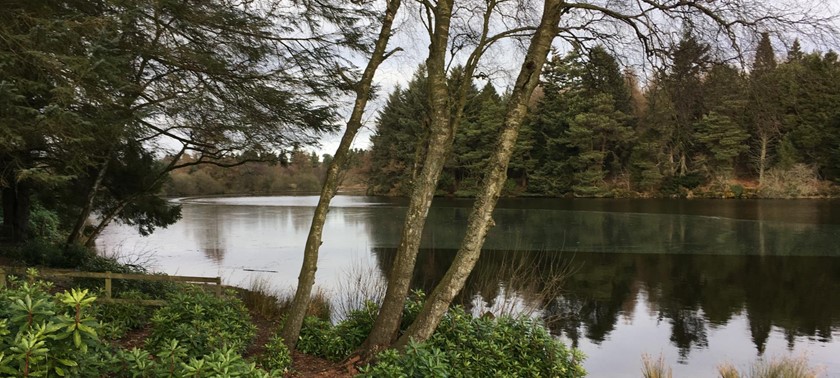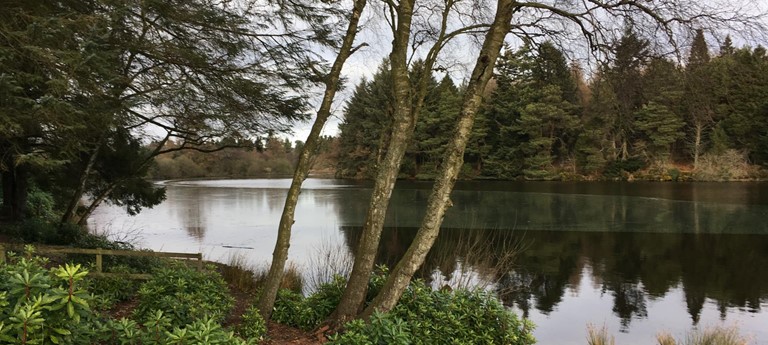 Crombie Country Park
The Ranger Centre, Angus, DD5 3QL, United Kingdom
|
01241 860360
|
Website
Adventures in the Woods
1 like
Visit date:
This review is especially helpful for those who have or use the following: Powerchair
Overview
Beautiful accessible country park where you explore in the woods and look out for wildlife.
Transport & Parking
As you drive through the entrance to Crombie Country Park there are a few car parks at the right-hand side that have plenty of parking spaces, including accessible parking. However, if you are wanting to shorten your walk or aren't able to carry picnic very far, you are able to park at the accessible parking spaces within the park close behind the information house. There is plenty of signage directing you to this accessible parking but, inorder to get in to the park by car you need to be able to get out of the car open a gate, drive through, get out to close the gate again and then drive up to the parking spaces. Crombie is located in a rural area of Angus and I'm unsure of what the public transport services would be like for visiting.
Access
You can walk right around Crombie Country Park which is 4 miles long, or you can just relax in the picnic area and do a few mini walks around there. At Crombie there is a childrens play park which can be accessed by an accessible pathway through the woods. As I parked in the disabled spaces within the park I started walking to the left and around the park that way. There is map at the entrance to the car park which illustrate the different pathways that you are able to take, I've put up a picture of this map below but, two of the paths have a wheelchair sign beside them. At first glance you would think that this means that the other pathways aren't suitable for wheelchairs however, from previous visits I knew they were and I think the signs are to suggest that maybe if you have difficulty walking or can't walk long distances then the shorter paths are better. I've only visited once before in the electric wheelchair that I use now, and I remember that I struggled to get on to a bridge at the start of walk. That is why I went to the left hand side of the car park to start with so I didn't have to go on the bridge at that side. The bridge is slightly raised above the ground which causes difficulties to get over, for my 6 wheeled chair anyway, others may manage. I don't have great upper body strength so, I can take a big run up to it as I'd struggle to hold my balance. Throughout the walk though, all pathways are fairly accessible for wheelchair users. You can find a couple of dips over the pathways, when I visited they were a little muddy and I nearly got stuck. There is a mixture of grass, gravel and woodland paths. You do sometimes need to dodge a few tree routes in the ground but, this is manageable. Halfway around you need to go through a gap in a wall however, standard wheelchair widths would manage this. Again I've left an image below showing me between the walls. I didn't visit the play park but, from future visits I remember it being accessible apart from the standard bark that is usually on the ground in any standard play parks. The picnic areas are all accessible on grass areas and if you're feeling adventurous you can explore the woodland pathways which are fairly flat apart from a few tree trunks.
Toilets
There are 3 toilet areas in Crombie park, one at the main car park area and two spaced out beside the picnic areas. I don't know if all of them have a disabled toilet in the huts but, there is one beside the information house. I wouldn't say it is a very big toilet but, I think there would be enough space for someone in a wheelchair and if they need assistance from someone else. You can find an image of the toilet below.
Staff
We saw a staff member as we were driving into Crombie and my helper asked about the accessible parking within the park as I hadn't visited in a while and didn't know if it was still there. She was very helpful and pointed us in the right direction however, I thought she would have offered to open the gate as we spoke to her not far from it. Apart from then I didn't interact with any staff or even saw anyone.
Anything else you wish to tell us?
The scenery is beautiful walking around Crombie Country Park and would be great for children (or adults) who love being outdoors. It is also a great park for walking your dog.
Photos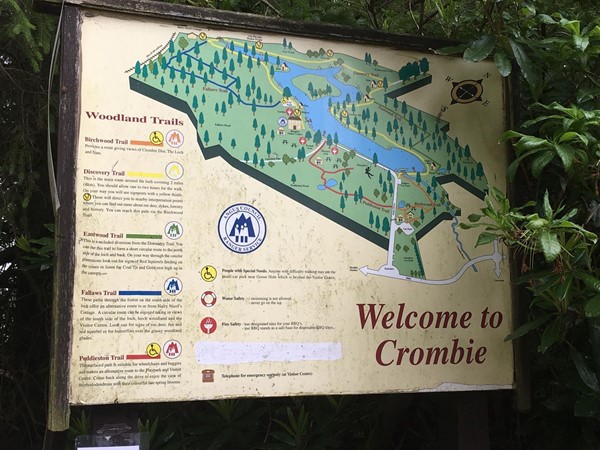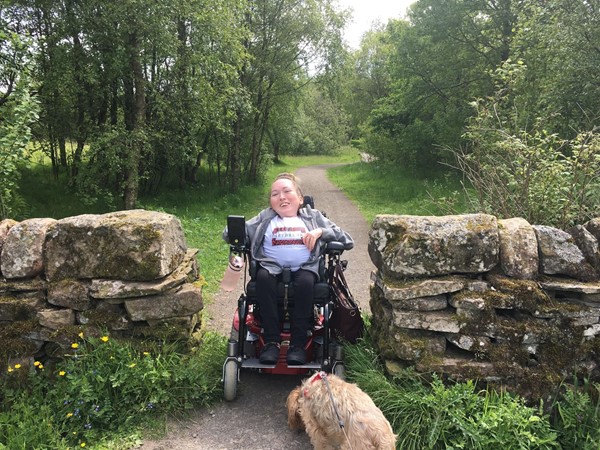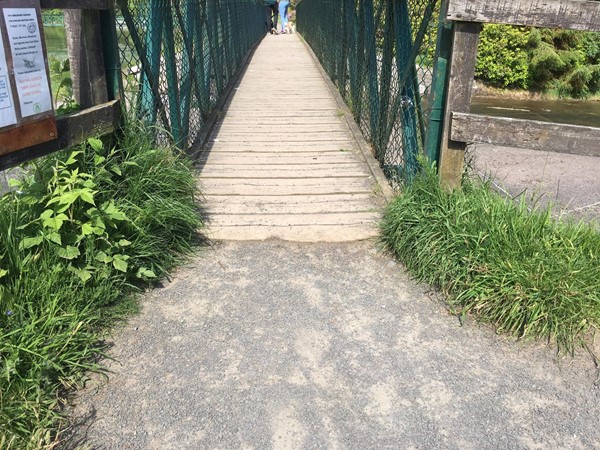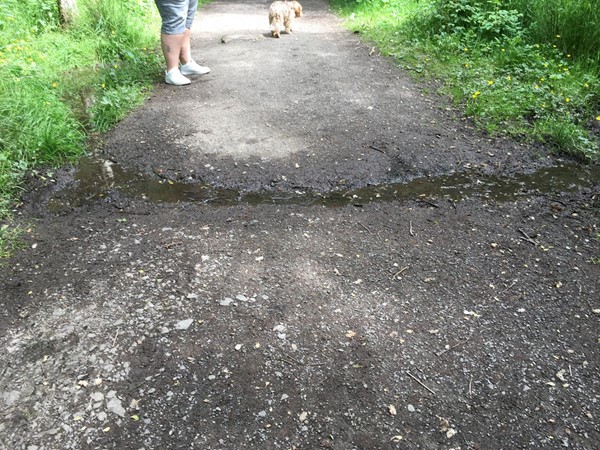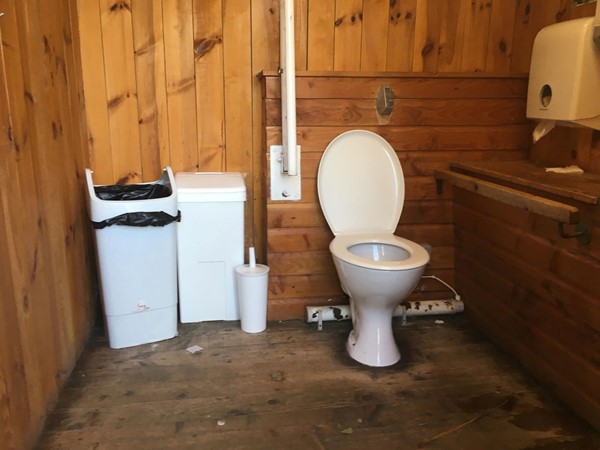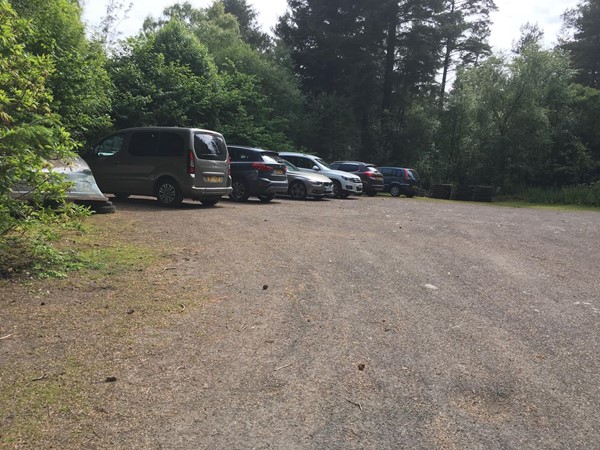 We've had 2 reviews for Crombie Country Park