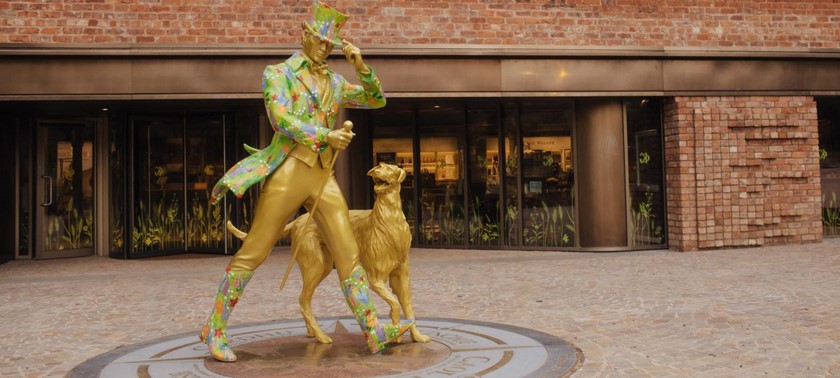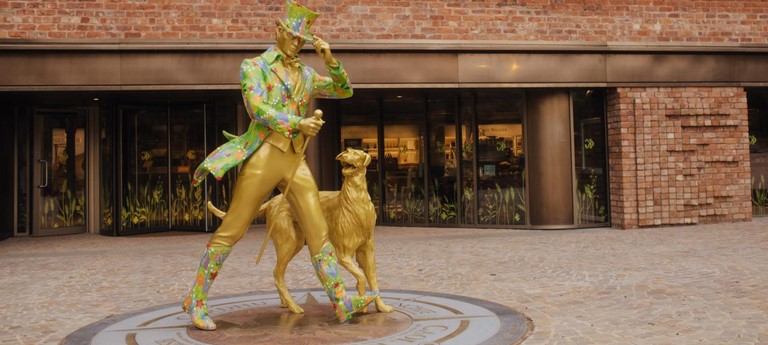 Unexpected sensory experiences and so much more
8 likes
Visit date:
This review is especially helpful for those who have or use the following: Long Cane, Wheelchair, Powerchair
Overview
Glenkinchie Distillery was unexpectedly good. Having visited some years ago I decided to take a trip to see what the new Visitor Centre was like. The reward, on a blazing summer day, was a beautiful garden, an Aladdin's cave of a shop, and a tour experience that surprised the senses. I'm not easily pleased as visiting places as a visually impaired person can often be a bit bland; especially guided tours where folk say things like "over here we have". Not so at Glenkinchie as the senses were challenged by the tour guide's wonderful story telling approach to explaining the whisky making process.
Transport & Parking
We arrived by car and found the accessible parking area to be a great bonus. A signpost pointed us toward the disabled parking bays by the main entrance. Deploying the blue badge and getting my pal's wheelchair out of the car we were ready for action. The parking bays were very good as there were markings on both sides of the space and to the rear to ensure space was available for wheelchair transfer. A short walk of no more than forty of so metres following the garden path and we were at the front door.
Access
Getting into the Visitor Centre was through the wheelchair accessible entrance adjacent to the main rotating door. Doors were propped open due to Coronavirus precautions and our route marked with guide ropes so we had to pass by the temperature check and hand sanitiser station. Once inside we were at the welcome desk and from here during out visit we explored the shop, the guided tour, the bar area and of course the loos. Moving around was easy as everything was signposted and very helpful staff pointed out the way too. The floors were well contrasted and routes easy to follow. My pal liked it too as the surfaces were smooth and easy to wheel over. The visit included some interactive sessions when we went on the tour and these were all easily accessible. I particularly liked the sensory experiences as we got to smell the flavours involved in the whisky production, the smell of casks, as well as the noises of the grain milling too. Our tour guide, Gavin, was especially good at making sure we were aware of anything unusual as we moved around. He helped my pal with the lift, told me about low beams, and posting out things as we went around. A small section of the tour was upstairs but we didn't really notice that as we were shown those exhibits on an iPad with the accompany story. In some ways that was better as I could see the images close up, my pad got to see too, and we were both engaged and involved. There are several areas involved in the tour and you do move between the newer and older buildings. We were able to see and explore everything as we went along which was great as not all distilleries offer what we would describe as the full 'production' tour if you have access requirements. The tasting session in one of the tasting rooms was a highlight. Particularly so for the great lighting so I could see everything. The clever way of placing the tasting glasses on a wooden platter with brass labels - whilst I couldn't read anything I felt included as I could easily identify the glasses from their position on the wooden board. My pal liked the tasting room too as we sat at a table which was an ideal height for him as wheelchair user. Our tour finished and as with all good visits we ended up in the bar area! A great spacious and friendly area with amazing views over the garden below. The distillery is on different levels and there are lifts to take you between floors. These were spacious, modern and spotlessly clean too. For a visit that was accessible, felt friendly and gave us confidence in this difficult time of Coronavirus we both felt it worth of five stars!
Toilets
We used the loos on a couple occasions. I used the standard loos and my pal went off to find the accessible loo. They were spotlessly clean, bright, light and with plenty of space. My pal reported back on the accessible loos and said they were very good with enough space to manoeuvre, plenty of grab rails and everything within easy reach. He commented that it was good to see that different loos had different transfer spaces too; some left hand and some right hand. As loos go these were very good.
Staff
I think that often what makes for a great visit somewhere is what the people you meet are like. We barely got in the door before being welcomed, told about the Coronavirus precautions, and made to feel at ease. Our tour guide, the shop staff, and everyone we met was friendly and welcoming. Always a good sign as you can then relax a bit and enjoy the visit.
Anything else you wish to tell us?
The Coronavirus precautions we saw were reassuring and gave us confidence that our visit would be fine. Visitors were following Scottish Government guidance and wearing face coverings; as were staff. Our temperature was measured on entry and we were asked to use hand sanitiser. At various points in the building there was additional sanitiser available. Our tour had been adjusted to make sure social distancing was possible. The route of the tour was also modified to ensure ample space for everyone too.
Photos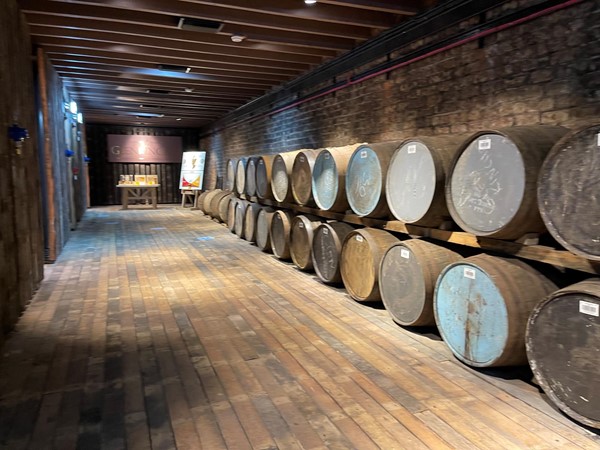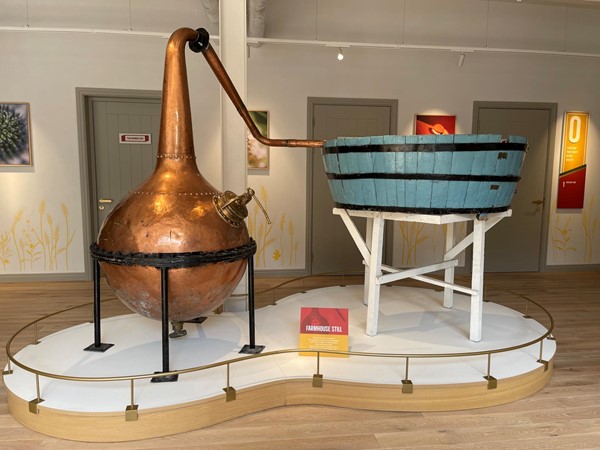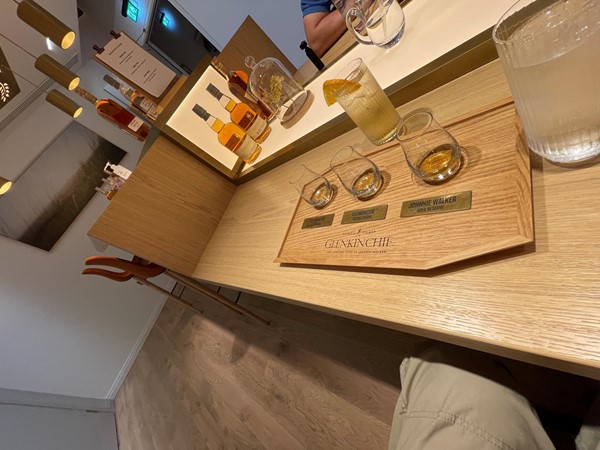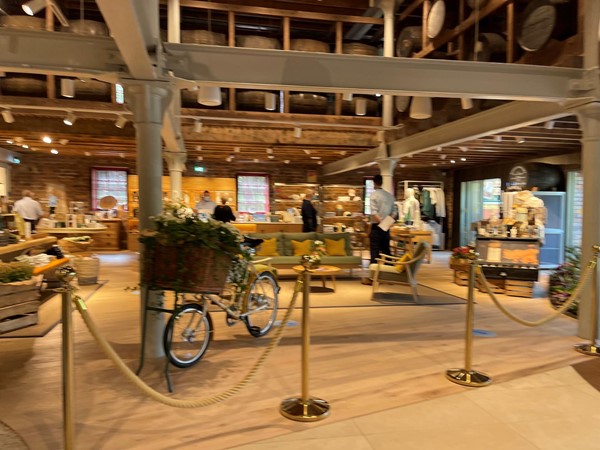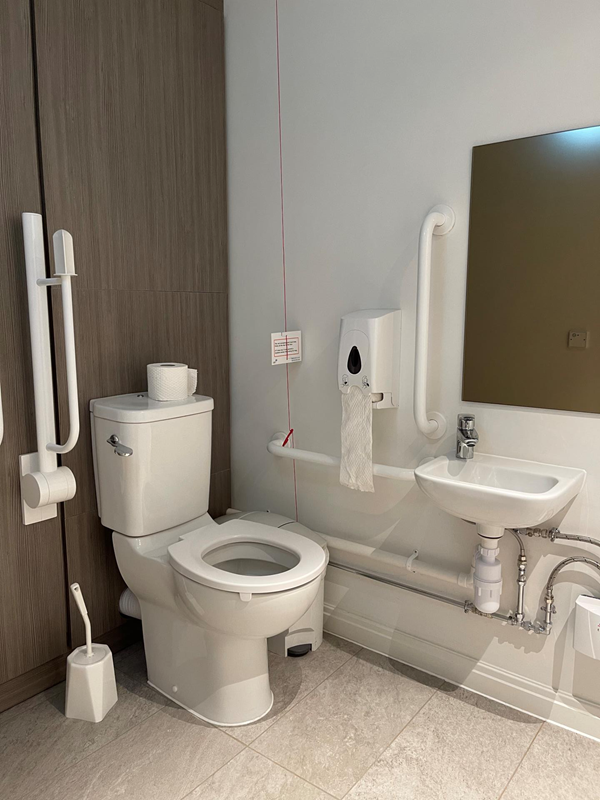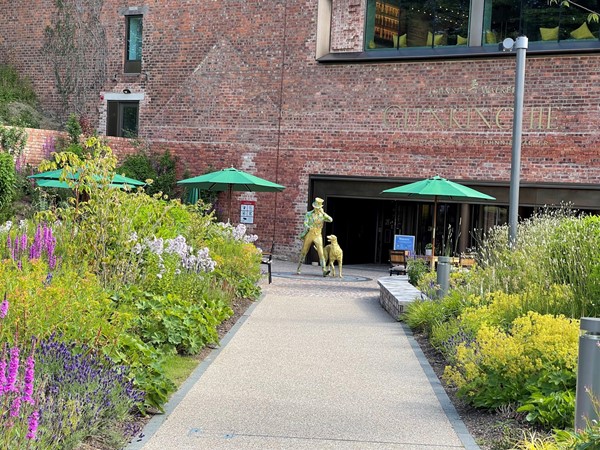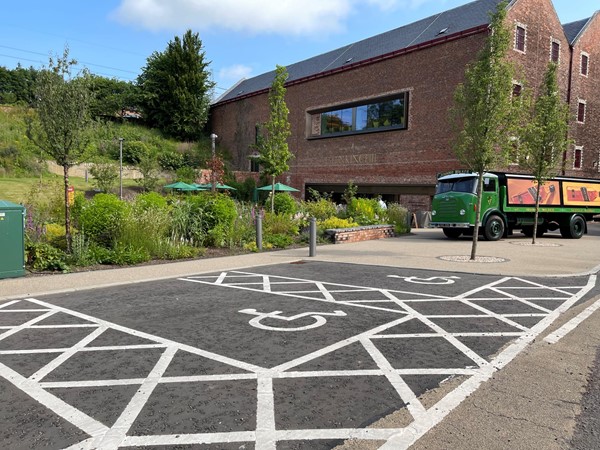 We've had 2 reviews for Glenkinchie Distillery