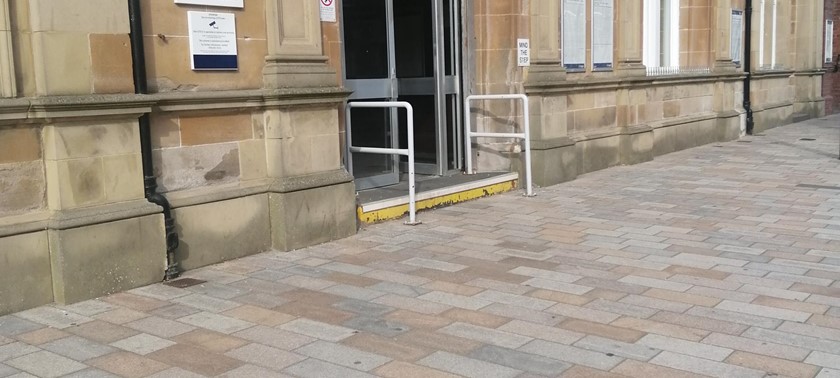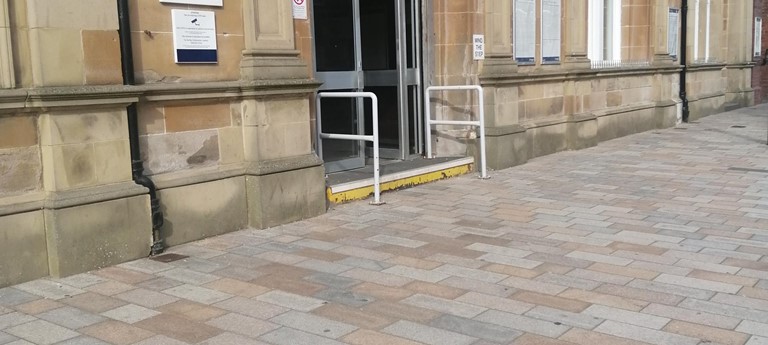 Helensburgh Central Train Station
Visit date:
This review is especially helpful for those who have or use the following: Wheelchair, Powerchair, Mobility Scooter
Overview
Helensburgh Central train station is on East Princes Street and is close to the centre of town and the shops. It is the first (or final, depending on direction of travel!!) Station on the line, which takes you on to Glasgow Queen Street, or directly to Edinburgh. It first opened in the 1850s and has been serving the Town ever since. So it does have some lovely old features. The second station (or 2nd last!) on this line is Craigendoran - this is also in Helensburgh, but on the East edge. This is where to get off for Hermitage Academy School, or the many houses in that area. Helensburgh does also have a third station, but this is on a totally separate line. The Upper Station is near the top of Sinclair Street, and for the Highland Train. This goes to Glasgow Central, but also continues beyond Helensburgh, to Oban.
Transport & Parking
Central Station is in the town, so many people reach it on foot or by bike. There is a bus stop directly outside. There is also a taxi rank on the street outside. There is a small car park within the station, which has a couple of marked disabled bays. This car park does tend to fill up quite quickly though. There is a car-park slightly further along E. Prince's St, on the opposite side of the road. There is some parking available in the Co-op supermarket car park behind the station (short term parking of a few hours) or for a longer period upstairs in this car-park, but this isn't really accessible. There is also some parking available on surrounding streets, but most of this is for a limited time period, so make sure you check the signs.
Access
The main entrance is from East Princes St. this is directly into the booking office. There is a step up from the street, so this entrance is not accessible for someone in a wheelchair. The step has a yellow edge so can be seen easier, there is a handrail. The doors into the booking office are doors you need to pull/push they are not automatic, and no button. The booking office has desk all at one height. You can then go through other pull/push doors onto the station platform - flooring is flat. If in a wheelchair or have other mobility needs, if you go a little beyond where the main entrance is (just next to where the cars can come in to park) there is a path/entrance which is entirely flat from the pavement, so can access station from there. The station is on one level, and has smooth flat flooring throughout. There is one other entrance/exit, this is a small passageway at the rear of the station which leads out towards the Coop Supermarket carpark. This has smooth flooring and a small ramp into the carpark, but it is quite narrow so wouldn't suit everyone. This entrance/exit also isn't always open. (you can reach the co-op by leaving by the stations other exits, and walking round the block if you can't go that way) There are a few wooden benches in the station. It is a staffed station. There are screens which list which trains are arriving.
Toilets
There is an accessible toilet in the station - it is the only toilet in the station, so can be used by anyone, but only at station staffs discretion. It is not that obvious where the toilet is - if coming from the East Princes St entrance, it is along the wall at the opposite side of the station. The toilet is locked (not by a radar key) and you must ask a member of staff to let you use it. When I asked, they checked I had a train ticket and that I was travelling, before letting me use it. You go through one door from the station platforms, there is a small (unused) room, before another door into the toilet. These are standard doors, not automatic or push button, but have a support-type handle on the back. They are quite wide doors, so I think most people in wheelchairs would get through without difficulty. The toilet is a large space, plenty of room for a carer if you needed one. The facilities were clean. There was a red cord but it didn't reach anywhere near the floor. When you are finished you are to tell the member, so they can lock the door again.
Staff
I use this station regularly and generally find the staff helpful. Having to ask to be allowed to go to the toilet though, and to report back afterwards, did feel a bit awkward.
Anything else you wish to tell us?
I think a few simple things, like better signage, could be added which wouldn't change the old-style of the building, but would make accessibility clearer for people. It's a pity there aren't more toilet facilities, especially as this is a main station, but don't know if this would be possible. There is a small snack/coffee stand within the station, but also snack/food shops just across the road
Photos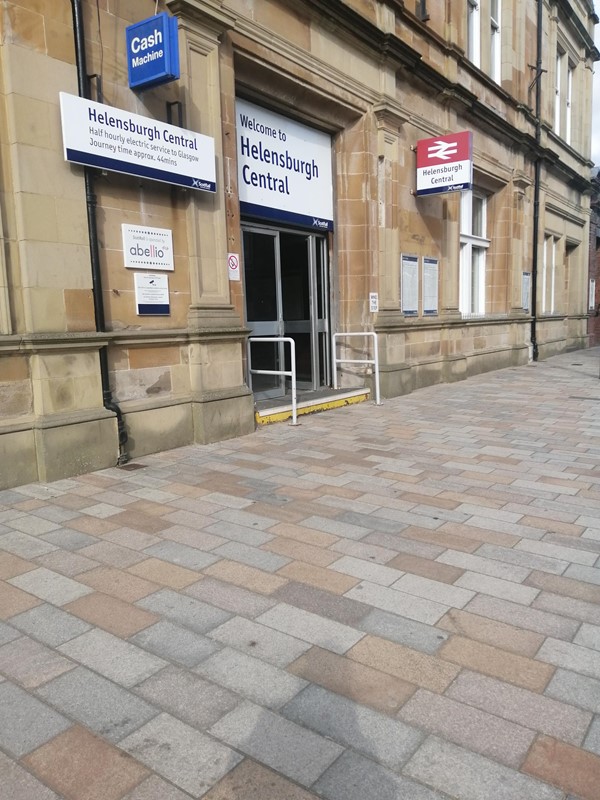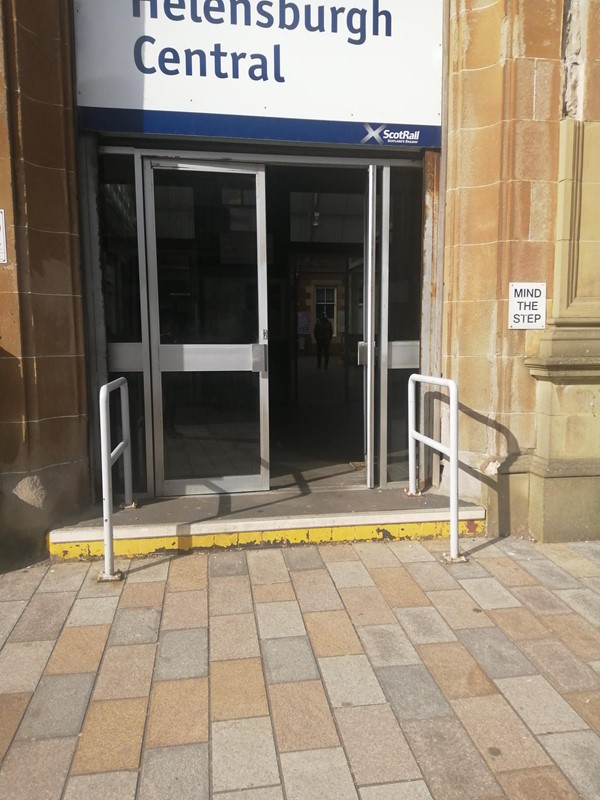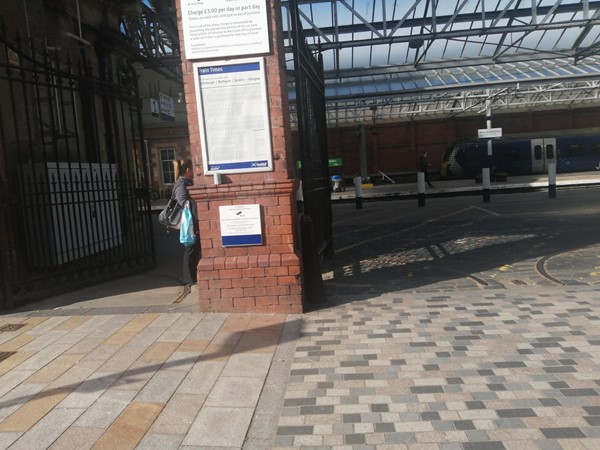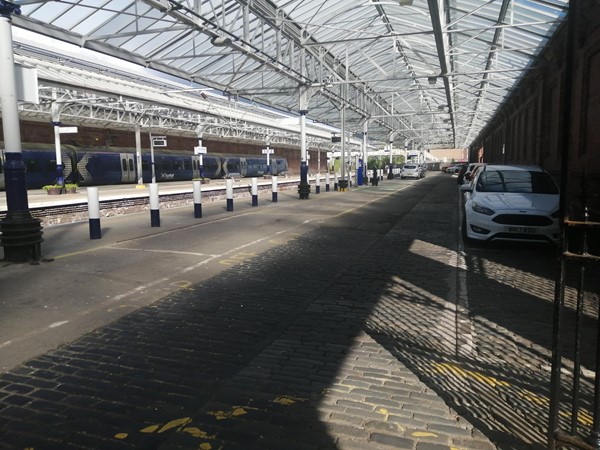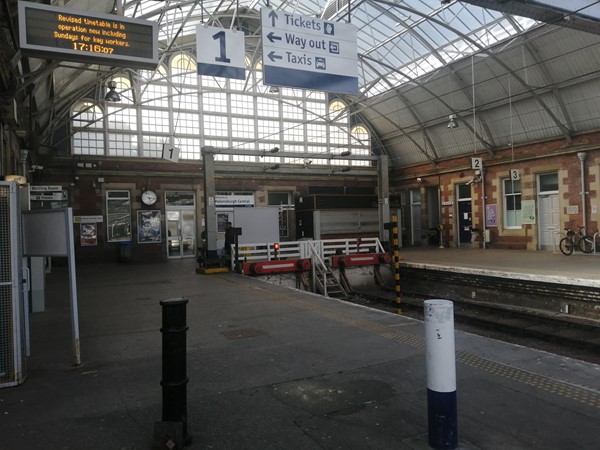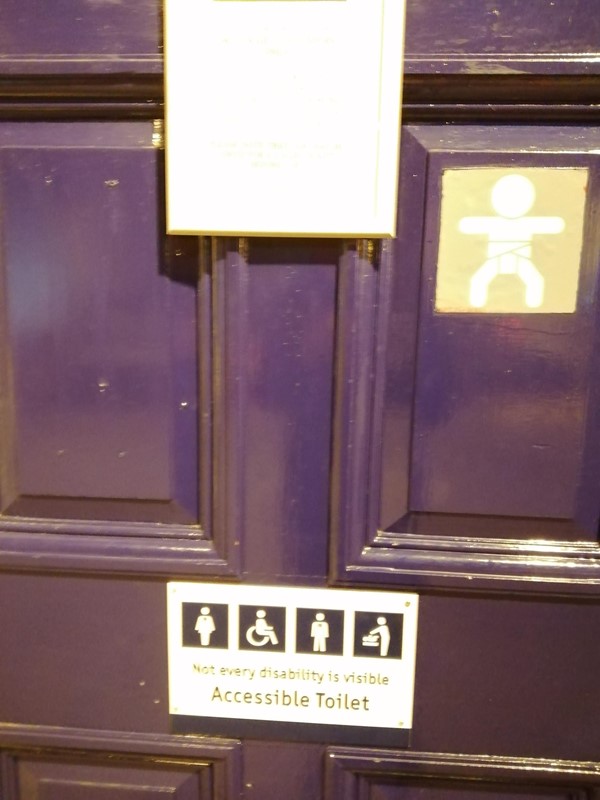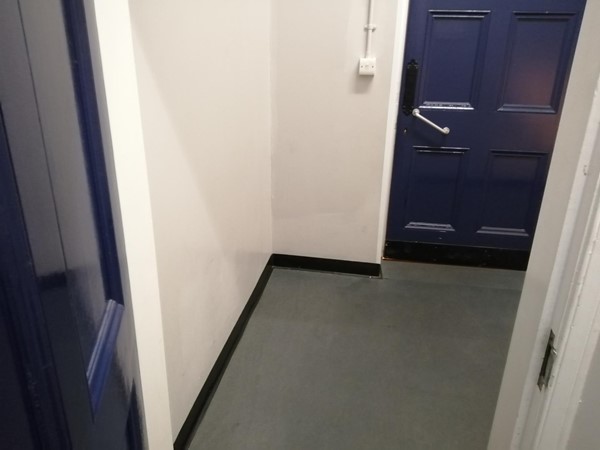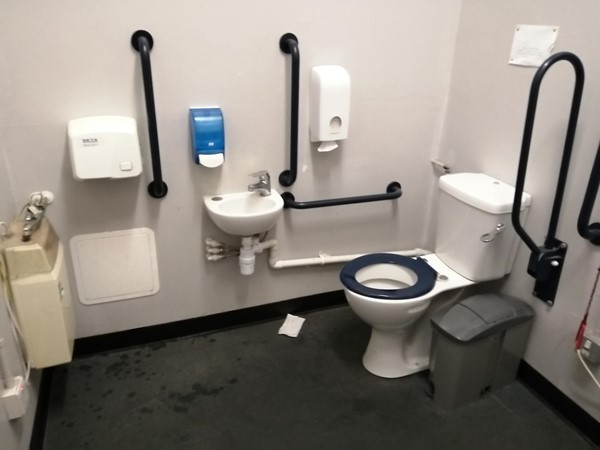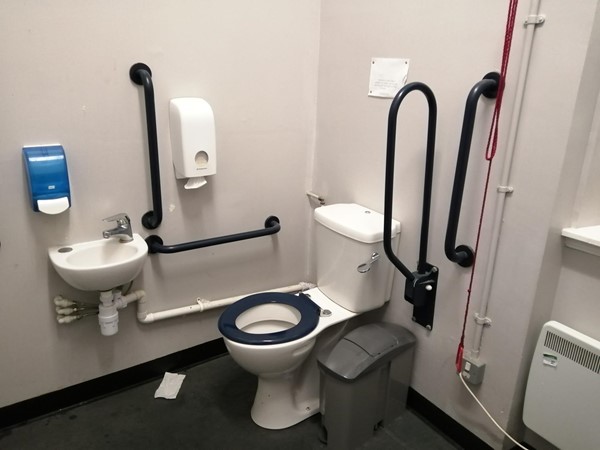 We've had 2 reviews for Helensburgh Central Railway Station