Disabled Access Day 2019 at The Beacon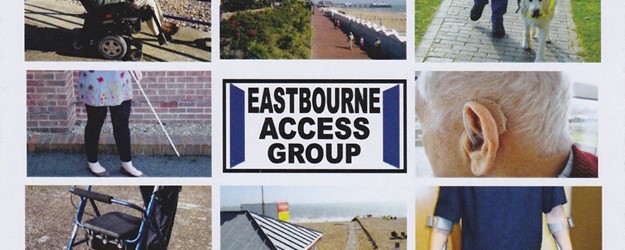 The Eastbourne Access Group with the support of the Eastbourne Disability Involvement Group and The Beacon shopping centre are celebrating and promoting this National Day for the first time in Eastbourne with a variety of displays within The Beacon to include the retailers who have also been invited to participate with a chance to showcase their services and facilities to disabled customers.
We have the following displays in four Zones with The Beacon:
KEEPING ACTIVE ZONE by River Island
Defiant Sports
Embrace, East Sussex
Seaside Community Hub
Eastbourne Volunteers
Eastbourne Wheels 4 All
Sovereign Disabled Swimming Club
GETTING AROUND ZONE in the Main Square by Shades
Shopmobility
Southern Rail
Allied Mobility - displaying a WAV
Eastbourne Motoring Centre - Motability Scheme
Eastbourne Access Group
LOCAL SUPPORT ZONE by Sainsbury's entrance
Eastbourne Blind Society
East Sussex Hearing Resource Centre
Sussex Police
Inclusive Eastbourne - Eastbourne Community Toilet Scheme
Care for the Carers
HEALTH AND WELLBEING ZONE by Top Shop Unit
East Sussex Fire & Rescue
Support with Confidence /1 Space
Joint Community Rehabilitation & Falls
Adult Social Care
Southdown - Eastbourne Wellbeing Centre
St John's SAFE SPACE TENT by Supercuts
If your child or young person needs a place to go that is calm and relaxing head for the Safe Space Tent.
PLUS VISIT
BARCLAYS BANK, Terminus Road Branch will be showcasing their services.
They have three displays in their banking hall -
ESCC Library Service and ESCIS,
Possability People
Sussex Community Development Association
AND

STAGECOACH BUS on Banker's Corner for you to explore.
Back to Events