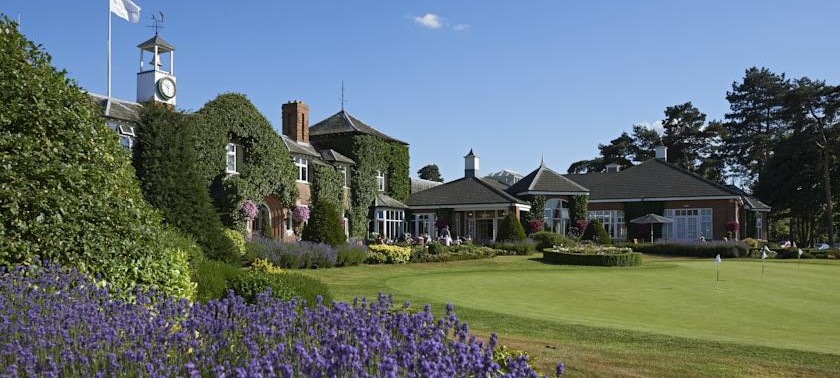 The Belfry Hotel & Resort
The Belfry Hotel & Resort, Sutton Coldfield, B76 9PR, United Kingdom
|
01675238600
|
Website
Disabled Traveller at famous Belfry golf course and hotel
Visit date:
This review is especially helpful for those who have or use the following: Walking Aid, Wheelchair, Powerchair, Mobility Scooter
Overview
It is a very famous golf course which holds major championships, with three golf courses. The hotel is reached through the impressive looking gates (photo 1). There are 11 disabled bays (photo 2) reasonably close to hotel entrance (photo 3). Automatic sliding doors to enter the hotel (photo 4) all on the level. The reception area is very busy, full of activity, (photo 5) but it's not a very big area but it has its own character. The Bar and lounge is very large (photo 6) very appealing to sit and enjoy a drink or bar meal. (photo 7). It's very popular and has a lot of atmosphere, and there was plenty of room for wheelchair, while we had a coffee break. The main hub of the hotel is spacious , (photo 8) with everything we needed to see leading off it in one direction or another. Marbled tiled floor, so easy to move across. Over to the left of hub, was a double door leading into restaurant. (photo 9). Our next photo shows one of the small intimate areas comprising a part of the restaurant, (photo 10) with plenty of room to move about. Another more secluded area, again on the level (photo 11) and on tiled flooring, and this little place gives for more intimacy. There is also a larger area (photo 12) where more seating awaits you and is ideal for larger family groups. In the centre of the Hub we see automatic doors (photo 13) which led out onto the terrace gardens. Plenty of seats on the terrace, comfortable rattan furniture, and is on a slabbed flooring, for easy wheelchair movement (photo 14), a very pleasant place to sit and look out over the gardens and the fairways. (photo 15). To the right of Hub, a very long passageway, (photo 16) and a ramp, led to the separate ladies and gents toilet, but no disabled toilet. (photo 17). To enter the toilets are two push doors, (photo 18) so wheelchairs had to be left out along passage, (photo 19), and then a very small toilet cubicle. (photo 20) Opposite was the very small lift which would take you to the bedrooms. Our final thoughts It's a lovely, lively hotel, with plenty of atmosphere, but maybe a little to busy for a disabled person, who may feel they are in the way, but we really enjoyed our visit. However, if you like a lively atmosphere and are willing to accept a long walk to facilities, then you would enjoy this hotel.
Transport & Parking
11 disabled bays available quite close to hotels entrance, and it's on the level with a small slope to contend with.
Access
Access into hotel is through automatic sliding doors, so no problem. It's all on the level here, and easy to get around, even though it's a busy hotel. There are lifts, but some mean a longish push for carer. We were able to see everything we need to, and lots of seating available in the bar lounge area.
Toilets
We only saw ordinary men's and ladies toilets, no disabled seen, and needed a long ride to reach them. I needed help to get back up a steep long ramp however, but Willing staff on hand as passing. I did not see grab rails or pull cords in the area of the hotel I was in
Staff
All very friendly, busy, but willing to offer help.
Photos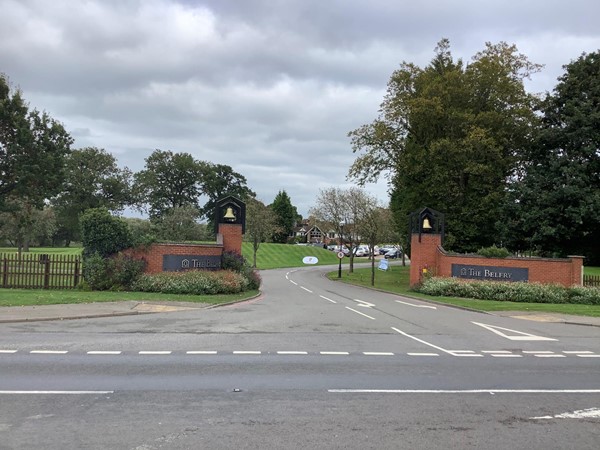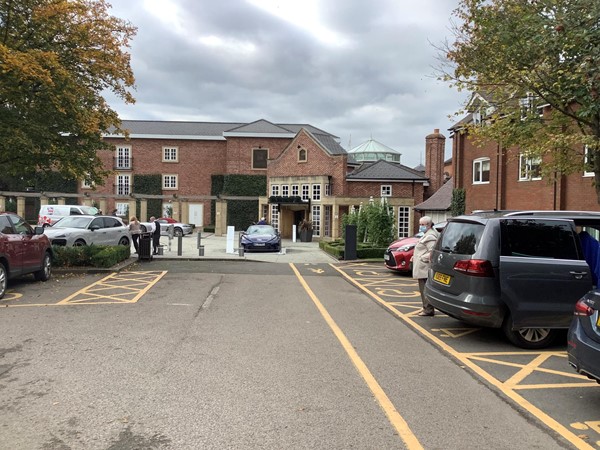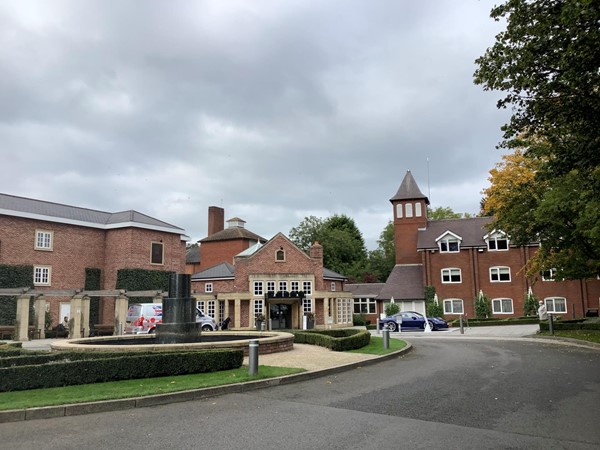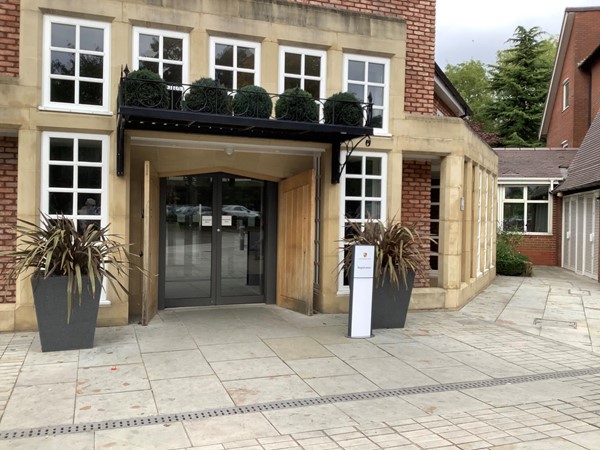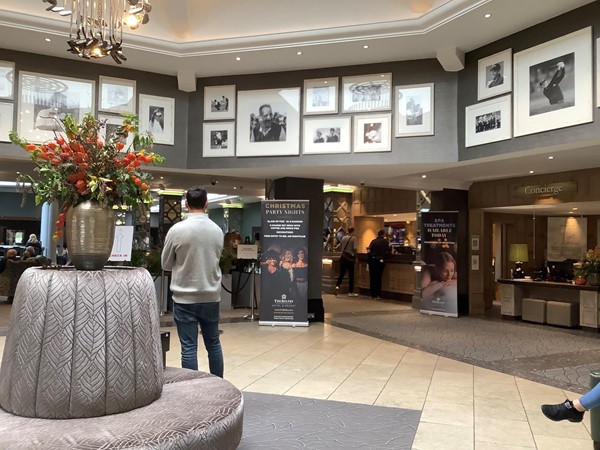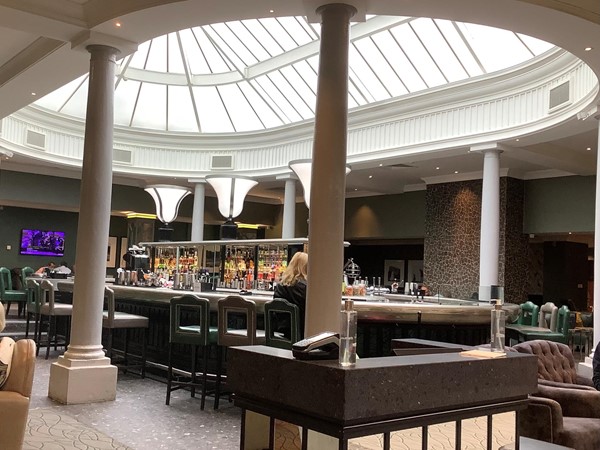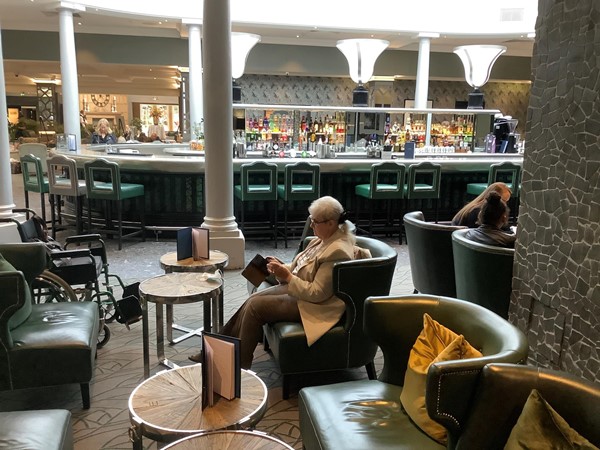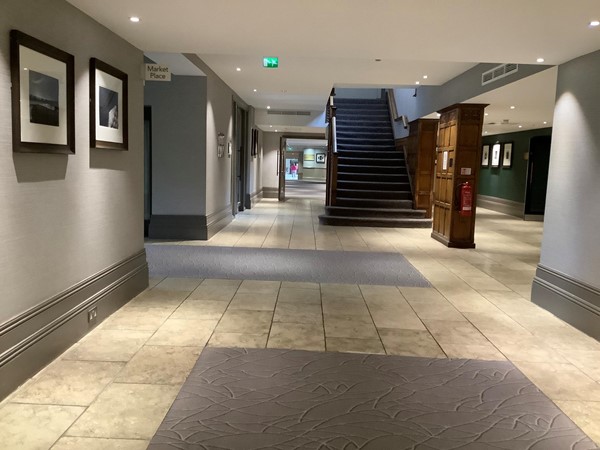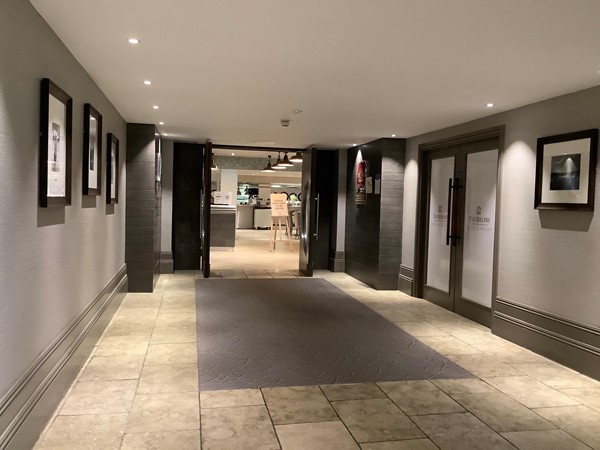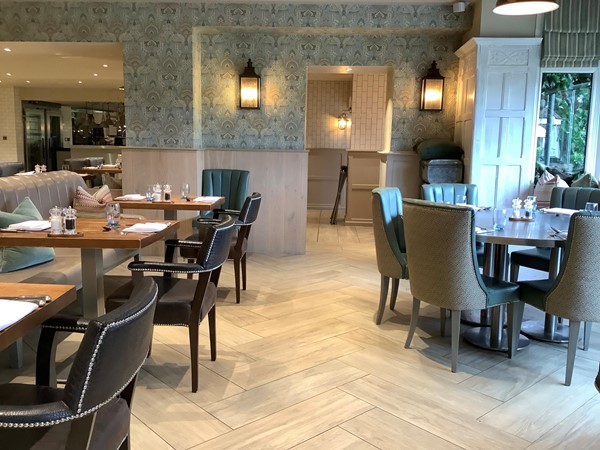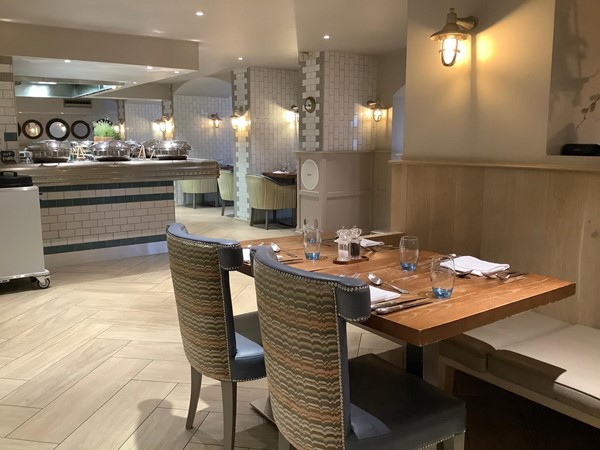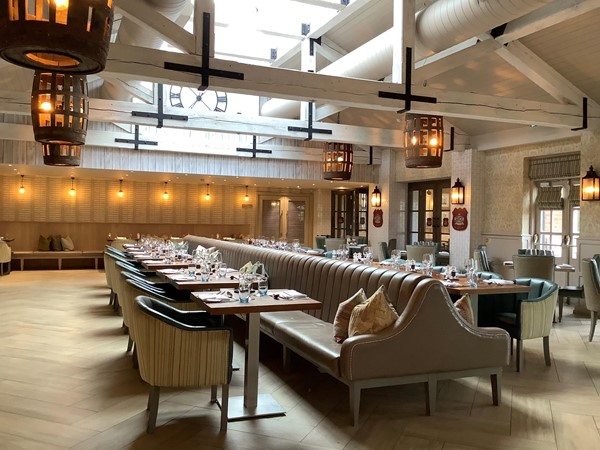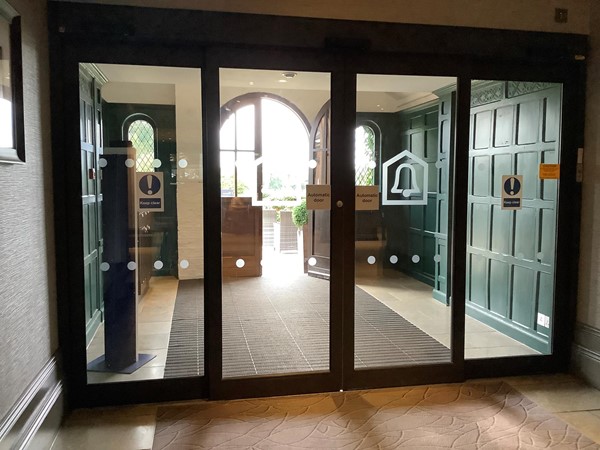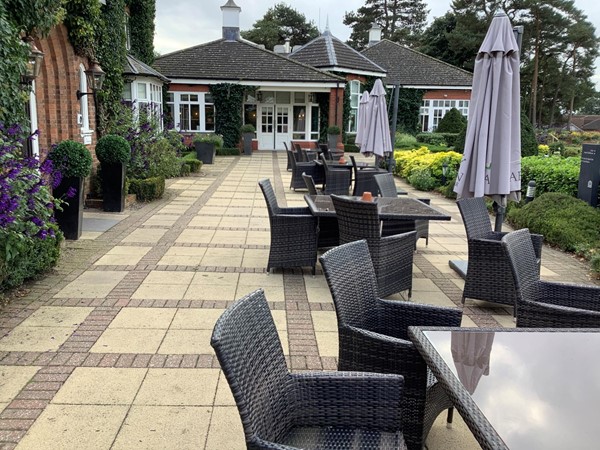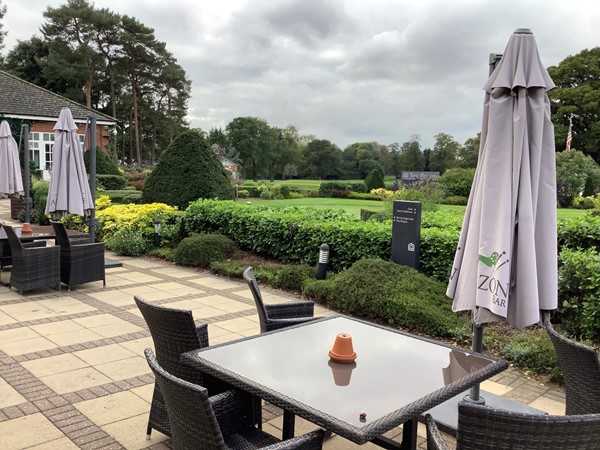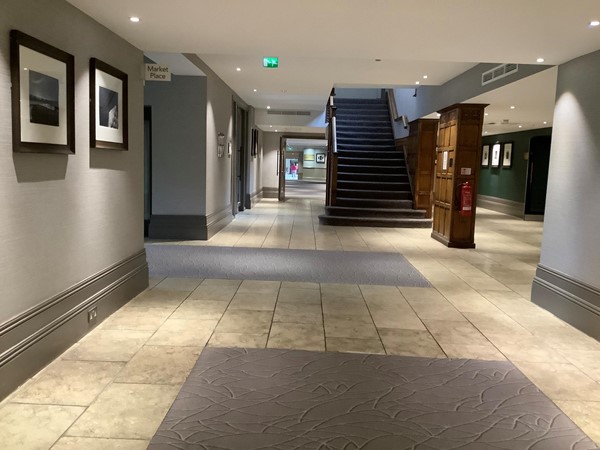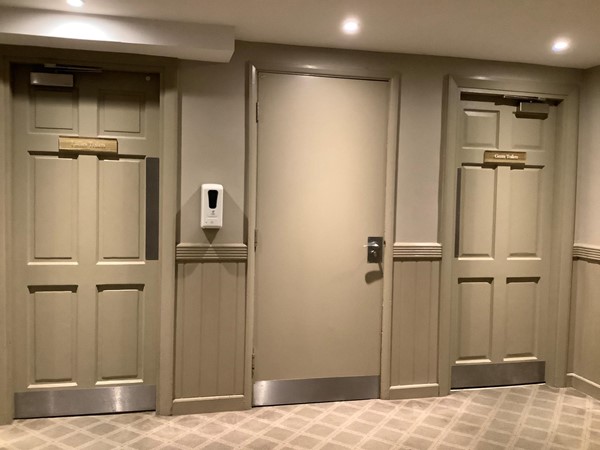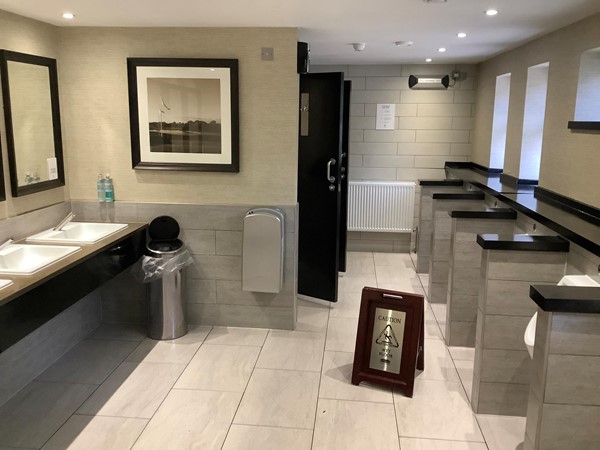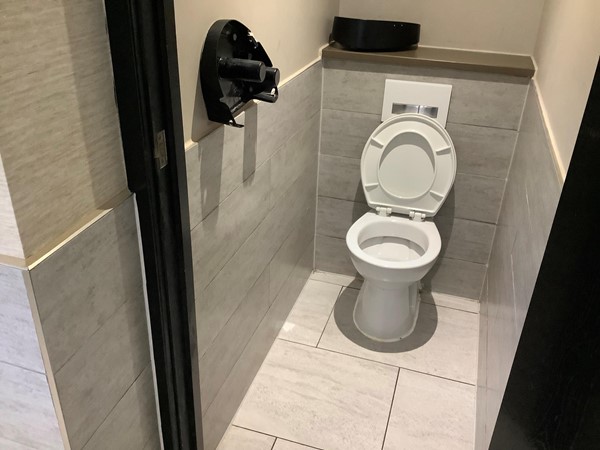 We've had 1 review for The Belfry Hotel & Resort