Excellent access and very helpful staff UPDATE Proactive response to my comments better accessible toilet signage coming not followed through
Visit date:
This review is especially helpful for those who have or use the following: Walking Aid
Overview
Official archive of the UK government for England and Wales. It's the largest archive in England and it has millions of historical documents/ records. There is something of interest for everyone. The archives in Kew, near Richmond, are open to the public. There are reading rooms where registered readers can view original documents. There is also a free exhibition space with temporary displays, when we visited it was Suffragettes vs. the State. There's also a programme of regular talks and activities, some of which are free. The building is accessible and there is also a café and bookshop. The archives is housed in it's own grounds which has a lake with swans and ducks, and outdoor seating.
Transport & Parking
I found public transport to the National Archives as a person with a mobility disability extremely frustrating. However, once I arrived it was really worth the effort, so please don't be put off. The nearest tube station is Kew Gardens. It has limited accessibility for people with mobility disabilities. While there are ramps so wheelchair users can access both platforms, there is no lift interchange between the two sides of the station. This means that people travelling towards Richmond on exiting find themselves on the same side of the railway line as the archives. However people travelling from Richmond into Central London, are on the opposite side of the railway line from the archives and as there is no step free interchange they have to have take an extended route around the railway line to get to the archives. On the National Archives website there is a helpful map outlining the route. Alternatively the R68 bus stops at the Kew Retail Park, which is nearby and also stops outside Richmond Station. (Given that Kew Gardens tube station is also the stop for the famous gardens, a world heritage site, it is deeply disappointing that there isn't better accessibility). They also have car parking.
Access
Once we arrived it was very easy. The building is step free and there are lifts. There's touch pad entrance doors. They have three wheelchairs in the main entrance hall which people can borrow on a first come first served basis. They have accessible PCs and magnifying equipment. Assistance dogs are welcome. There is an Induction loop system. We visited to attend a talk. When we booked one of the questions on the registration form was do you have access requirements. I had replied yes, I have a mobility disability but I'll be ok attending at talk. When I arrived there were 3 chairs in the front row which had a reserve sign on them symbols of three figures, one with a walking stick, another was pregnant and another a wheelchair user. I was really impressed with this and so unexpected was it at first I didn't realise it that one of the seats had been reserved for me. On the ground floor by the entrance hall is a book shop. Opposite it is a self service restaurant, open at breakfast and lunch time, and café which is open all day. They are adjacent to each other. There is free standing tables and chairs and there is in addition some outside tables and chairs. The exhibition space is also on the ground floor. The space is a large room and there were a couple of chairs were you could sit down. I found it a manageable size. When we visited there was an exhibition on about the Suffragettes. The lighting levels in exhibition are generally low for the preservation of the documents. The archives are in their own grounds with paved pathways and open spaces next to a lake with swans and ducks. There is some benches to sit on. On follow up visit on 6th February 2018 I noticed There Be Monsters sculpture in the archives garden, near it was an information panel in braille.
Toilets
There are accessible toilets on each floor. However when I arrived I looked for the toilet on the ground floor and it wasn't easy to identify where the accessible toilet was. I saw a general sign for toilets, which was in the conference area part of the building and asked at the desk if there was an accessible toilet there and I was informed that the toilets were in the main archive area. I didn't see any sign for an accessible toilet on the ground floor. I ended up going into the ladies toilet next to the café, even though it had on accessible toilet sign on the door. I had to walk past about 5 or 6 cubicles as an accessible toilet was on the far end of the row from the door. The door did not have a sign on it saying it was accessible, I worked it out for myself that it might be given that the cubicle was larger than the others. The cubicle was spacious, clean, had grab rails and an emergency cord. However the website describes the ground floor accessible toilet as being" near the welcome desk, opposite the Security Control Room", so maybe there is a different toilet. I saw the first floor accessible toilet which was near to the lift as that was clearly sign posted but I didn't use it. It would be helpful if the ground floor accessible toilet was better sign posted.
Staff
Staff were very helpful and very welcoming.
Anything else you wish to tell us?
We had a great time at the National Archives and it's well worth visiting. UPDATE: I completed a feedback form during my visit about the lack of signage for the accessible toilets. Within a couple of weeks of our visit I received and email from Hafiz Sule, Estates Customer Services Manager, with a really positive response. They have agreed to provide more and/or better signs to indicate the location of accessible facilities. Also the National Archives monitor their accessibility arrangements and follow through action points. Big thank you to National Archives for being so proactive about accessibility. UPDATED VISIT ON 6 FEBRUARY 2019: Following on from my original visit in July 2018 and the postive comments I received from the National Archives. i visited 6 months later and the improved toilet signage they said they would do within the next couple of week hasn't been followed through. I asked at the information desk, the lady was very helpful and she tried to find someone to speak to me about it. She said that the signage hadn't been changed as they were waiting for Wellcome to do an assessment. I was very disappointed about this as they didn't keep to their word and follow through on this.
Photos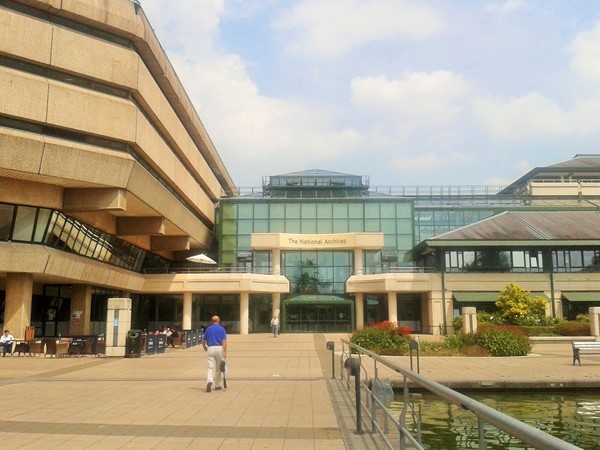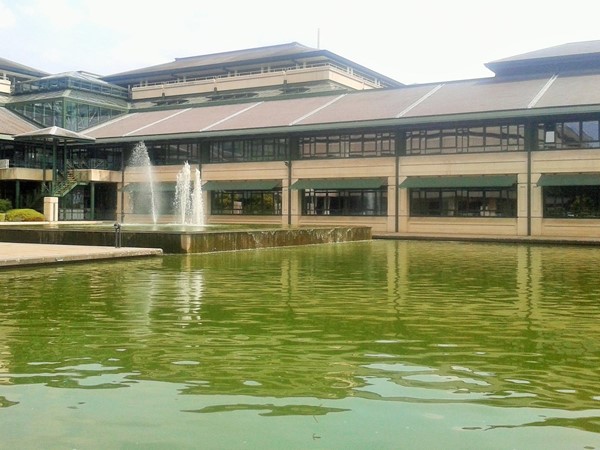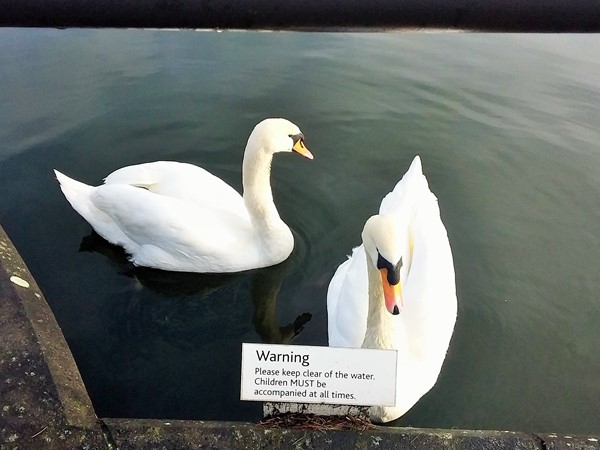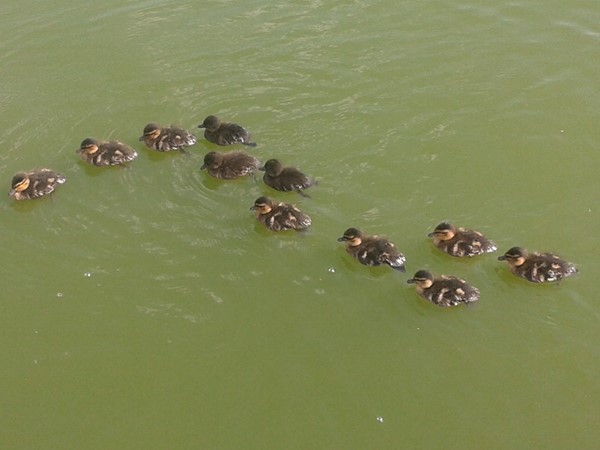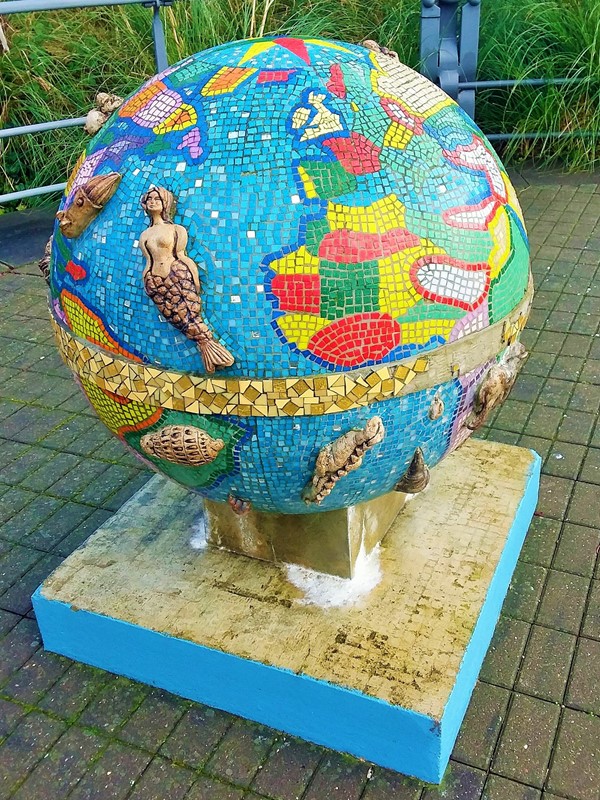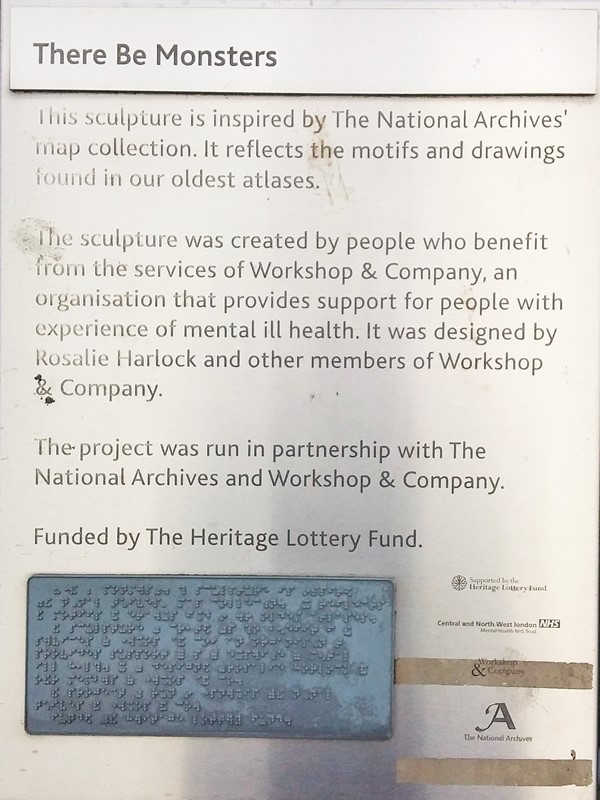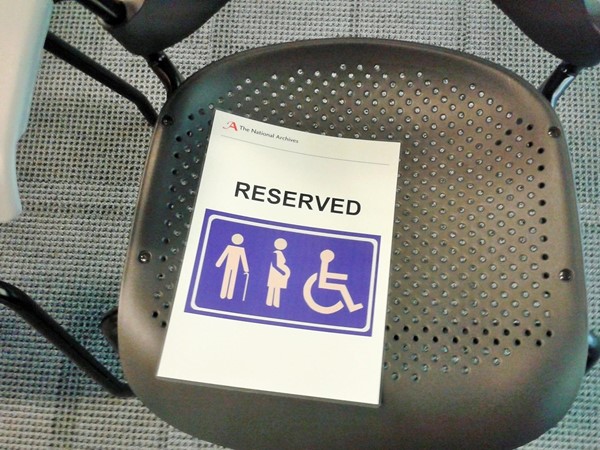 We've had 1 review for The National Archives