Testimonials
What our reviewers are saying...
"As a powerchair user, wheelchair access is very important to me. It was amazing when I came across Euan's Guide and found the access reviews so helpful when deciding where to go, including museums, cafes, hotels and more. I started adding my own access reviews on Euan's Guide to share my experiences and information to help others."
"As disabled people, we are often portrayed negatively or underrepresented by news outlets, and social media users can sometimes lack empathy or even be offence towards us. This negativity can knock our confidence and impact on our emotional well-being. Euan's Guide is a welcoming, safe and positive space for disabled people to come together and share ideas."
"I was really amazed to learn that 40,000 people every month are using Euan's Guide – if only a few of those people are reading my reviews then I'm delighted!" 
"Over the last year Euan's Guide has helped me to get back out and met new people and rebuild my confidence. I really enjoy being part of the Ambassador Network as everyone shares similar experiences and supports each other, whilst at the same time helping others."
What our Safer Toilets Volunteers are saying...
"I think this is a great initiative. Every time we go swimming, my daughter points out that the red cord in the changing rooms is hooked up high. Every time we put it down. I am going to put these on the red cords at our local swimming pool."
"I love the cards. they've given me the confidence to try and fix them and complain to the management staff. Now I'm at university and I keep seeing them tied up so hopefully the cards will get the cleaners and staff to get the hint when I untie them."
"I ordered some a long time back and used them all, and I notice that they really do work to stop people tying them up as much. I used all that I had a while back, hence asking for more as they are brilliant." 
"I love this campaign! Nearly every accessible toilet and changing room I've used has had the cord chopped or tied. I usually try to inform the manager but sometimes my anxiety is too high so these cards are great. You don't see fire alarms being removed in case someone accidentally sets one off!"
What our Access Survey respondents are saying...
"They have no other motive than to help disabled people, their family and friends find new places to visit by giving them impartial information from someone in a similar situation. It focuses more on the positive than negative. You could go on hundreds of sites on the internet and find negative accessibility reviews, which tells me nothing other than don't go there. At least Euan's Guide focuses on where people can go to or things they can try. There is nothing I don't like." 
"Euan's Guide has helped me enormously. From finding new places to visit in towns or countries I had never been before to giving me opportunities of trying activities I had never thought possible."
"I like that it's very detailed and has some guidance on how to write a good review. I like that you can add pictures too and makes me more confident about going out and about."
What our Ambassadors are saying...
"The Ambassador Network gives me the excuse I needed to get out of the house and meet people. The reviewing is a part of it, but the biggest and best thing about the Ambassador Network for me is the social circle it's created. I feel a lot less alone, it's given me people to talk to who really understand the difficulties I face. Thank you." 
"I felt like I had nothing to offer as a new ambassador, but the virtual events are very welcoming and a good way to meet other Ambassadors, you can contribute as little or as much as you want!" 
"Our experience as ambassadors for Euan's Guide has opened us up to a world of possibilities. We have shared adventures, stories and experiences with the other ambassadors. As a wheelchair user, I have become a willing participant in trying new things with my wife that we did not have the confidence to do before. We are delighted to share our experiences on Euan's Guide so that others can join the fun!"
"I first found Euan's Guide when I started travelling to London for Hospital appointments – I'd never been there before and I wanted to have everything planned out. Because of Euan's Guide, I've never really encountered that many problems with accessibility and I've rediscovered my adventurous side since becoming a power chair user. Thank you, Euan's Guide!"
JK Rowling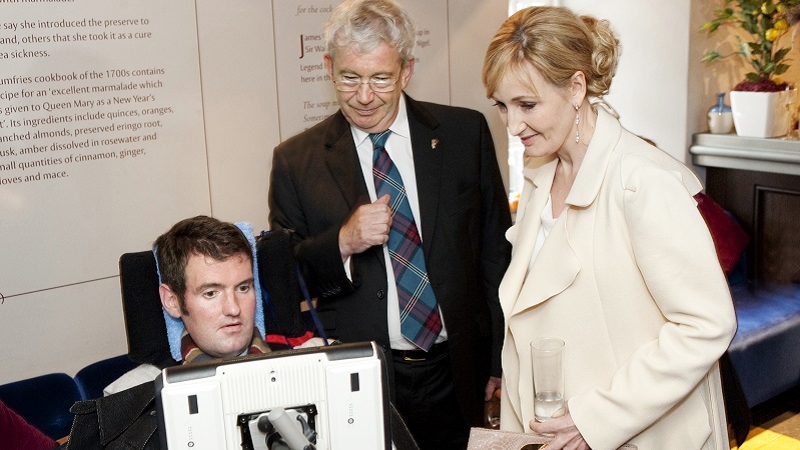 "I'm delighted to endorse Euan's Guide, and to congratulate him on launching this pioneering website. I know, through meeting many people with MS who have disabilities, that there is a dearth of independent and unofficial information about venues and their accessibility. A friendly and straightforward guide, with information from users themselves, is an empowering development to be heartily recommended."
Professor Stephen Hawking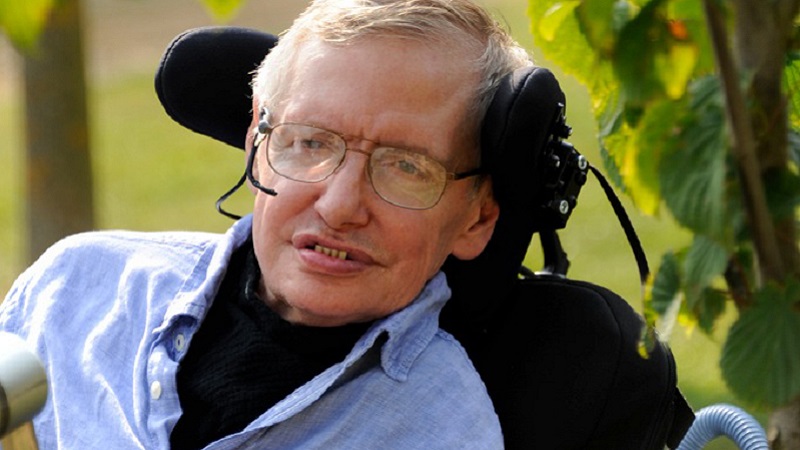 "There is a severe lack of quality information about disabled access in the UK, particularly services giving the end-user's perspective. For this reason it can be very difficult for disabled people and their carers to find out where they can go to enjoy many of the everyday activities most people take for granted, such as visiting a coffee shop or going out for drink with friends. As a result, despite all of the legislation supporting accessibility, disabled people are effectively excluded from many mainstream venues and activities, for fear of being faced with inadequate facilities.
"EuansGuide.com helps people with disabilities and their carers give an open and honest account of a venue's accessibility, good or bad. This means that users can check before they go whether a venue will cater for their needs. The site will make a huge difference for people across the UK, giving them a reliable source of information to help plan their leisure, personal and business activities."
(Photo of Professor Stephen Hawking © Copyright, All Rights Reserved Philip Mynott)
Ian Rankin
"As the parent of a young adult wheelchair-user, I am a huge fan of Euan's Guide. It celebrates accessibility and flags up shortcomings. It gives the disabled and their carers a voice. And it's fun. Think of it as Trip Advisor - with wheels on!"