Testimonials
What some of our reviewers are saying...
"When first confined to a wheelchair, I lost all confidence. Now I am keen to try
new things, and sharing other's experiences from their reviews has contributed to
me being able to do that" 

"As a powerchair user, wheelchair access is very important to me. It was amazing when I found Euan's Guide. The reviews are so helpful when deciding where to go, eg museums, cafes, hotels and more."
"As disabled people, we are often portrayed negatively or underrepresented by news outlets, and social media users can sometimes lack empathy or even be offensive towards us. This negativity can knock our confidence and impact on our emotional well-being. Euan's Guide is a welcoming, safe and positive space for disabled people to come together and share ideas."
"Great website. Wish I'd known about it sooner. My dad is a wheelchair user and we are always looking for suitable places for mini breaks etc."
"I was really amazed to learn that 40,000 people every month are using Euan's Guide – if only a few of those people are reading my reviews then I'm delighted!!"
"For me the power in Euan's Guide over some of the other work, directories, and self interest groups is simple. The reviews are written by disabled people who live the daily experience, who know about the needs people have, and what is important to them."
"At last, I can look forward to looking in Euan's Guide and finding out if the place I want to visit does have an accessible loo, I can get in the building, and will have people happy to help me."
"It's a much needed idea – we've booked places in the past and had to come home again. We couldn't get around the bedroom"
"Badges and symbols don't tell you enough. The important part is the detail a venue gives and it's often not enough"

"We tend to go to places we have been before and know well. It would be great to go to new places where we can be sure they're accessible"
"It's a great idea and much needed. I want to read about places from people who understand the problems"

"I like the idea of being able to share information about places we have found with other people. I can use the site to find out about places for when I go on holiday"
"Over the last year Euan's Guide has helped me to get back out and meet new people and rebuild my confidence. I really enjoy being part of the Ambassador Network as everyone shares similar experiences and supports each other, whilst at the same time helping others."
JK Rowling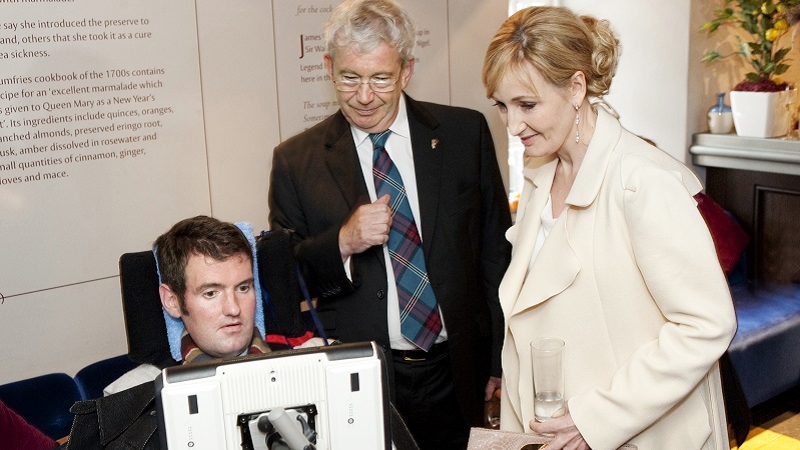 "I'm delighted to endorse Euan's Guide, and to congratulate him on launching this pioneering website. I know, through meeting many people with MS who have disabilities, that there is a dearth of independent and unofficial information about venues and their accessibility. A friendly and straightforward guide, with information from users themselves, is an empowering development to be heartily recommended."
Professor Stephen Hawking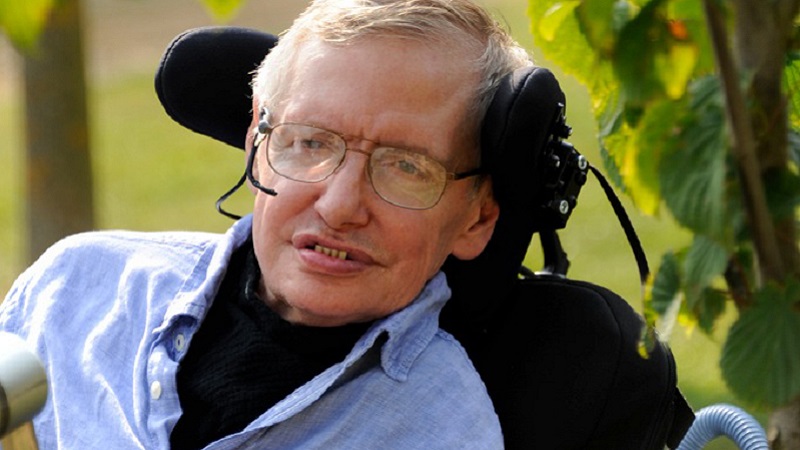 "There is a severe lack of quality information about disabled access in the UK, particularly services giving the end-user's perspective. For this reason it can be very difficult for disabled people and their carers to find out where they can go to enjoy many of the everyday activities most people take for granted, such as visiting a coffee shop or going out for drink with friends. As a result, despite all of the legislation supporting accessibility, disabled people are effectively excluded from many mainstream venues and activities, for fear of being faced with inadequate facilities.
"EuansGuide.com helps people with disabilities and their carers give an open and honest account of a venue's accessibility, good or bad. This means that users can check before they go whether a venue will cater for their needs. The site will make a huge difference for people across the UK, giving them a reliable source of information to help plan their leisure, personal and business activities."
(Photo of Professor Stephen Hawking © Copyright, All Rights Reserved Philip Mynott)
Ian Rankin
"As the parent of a young adult wheelchair-user, I am a huge fan of Euan's Guide. It celebrates accessibility and flags up shortcomings. It gives the disabled and their carers a voice. And it's fun. Think of it as Trip Advisor - with wheels on!"