2020 Round Up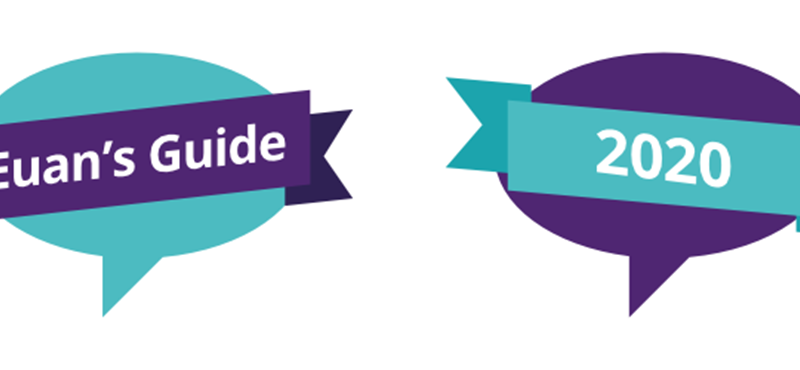 With 2020 coming to an end, we've taken this opportunity to have a look back on what has been a particularly interesting year. The onset of Covid meant we had to adapt our way of working with many plans being disrupted, the team now working from home, and an uncertainty of what was to come. Despite all of this, we still have plenty of highlights to look back on over the course of 2020!
Reviews!
With restrictions resulting in the closure of many venues and places that would typically be reviewed on Euan's Guide, we saw more and more outdoor reviews. From local trails, to parks, cemeteries, and even enchanted gardens, it has been fantastic to read about some of the places our users have been visiting through the pandemic. 
Virtual events
Without in-person events, our Ambassador and Reviewer Engagement events have gone online. We've held a whole host of events with our Ambassadors from quizzes, to craft events, to an Accessible cooking hackthon, it's been a great way to stay in touch with our Ambassadors while sharing some brilliant ideas at the same time. 
Image of: Ambassadors and team members on a video call.
Our Reviewer Engagement team, Claire and Zoe, have also taken their presentations online to host Reviewer Engagement webinars with different organisations to introduce their members to Euansguide.com and the process of finding and sharing reviews. Virtual events have definitely been a positive for us and we hope to continue these in the future!
Forum
As a charity all about making it easier to get out and about and find accessible places to go, we had to adapt during the pandemic, so we turned our attention to supporting people while staying home. We launched the Euan's Guide Forum back in March to create a positive online community to help people stay connected, share advice, ideas and support while staying home. The forum has evolved into a positive platform with so many fantastic topics and suggestions for you to explore. If you haven't already, go and check it out!
2.6 challenge
With the effects of Covid impacting on charity funding and fundraising, we took part in the 2.6 challenge, a UK-wide campaign designed to raise vital funds for UK charities on what should have been the 40th London Marathon. The Euan's Guide team and Ambassadors got creative with their 2.6 challenges from 26 cakes, greetings in 26 languages, 262km on a turbo trainer to 26 weightlifting reps – we had a lot of fun with this challenge raising a fantastic £1800 for Euan's Guide.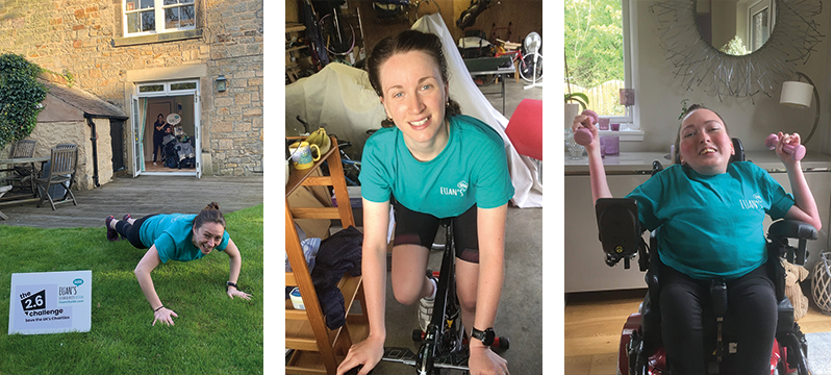 Image of: Antonia (left), Laura (centre) and Claire (right).
Voices of Covid
With the overwhelming amount of media and news coverage during the pandemic, we felt there was a lack of attention being given to the voices of disabled people, their friends, family and carers. We launched the Voices of Covid blog series to create a space where people can share their experiences and raise awareness of issues they have encountered. We've heard many different stories, challenges and positives people have encountered over the past year. The Voices of Covid series has received really positive feedback from readers with many sharing similar experiences and appreciated reading the different perspectives or learning they're not the only one to have faced this challenge. You can read our Voices of Covid series here. 
Covid Confident
As venues started to reopen after the initial lockdown, we introduced our Covid Confident feature to the website to help give people the confidence to get back out and about again. This feature allows a reviewer to share whether they felt Covid confident when visiting a venue and provide details of precautions in place to protect visitors. Venues can also update their listing information to include information on precautions and restrictions they have in place to help their visitors feel Covid confident. 
Face Mask Exempt badges
We launched our Face Mask Exempt badges following feedback from our users expressing concern about being challenged in public for not wearing a face covering despite being exempt from wearing one. We have sent out over 17,000 badges since July, with feedback from our recent survey indicating that 93% of participants felt more confident visiting places since receiving a badge and 88% felt the badge helped prevent unnecessary harassment.
Although a difficult year, we've done so much to adapt to the challenges of Covid and we're looking forward to the year ahead at Euan's Guide! If you have a particular Euan's Guide highlight from 2020, let us know – we'd love to hear from you!
While you are here...
Is there somewhere you can recommend with good disabled access?