A world of accessible science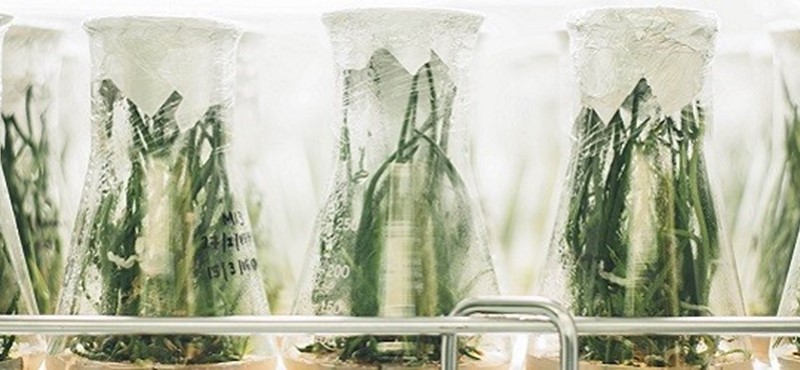 Do you love science and want to learn more about laboratories, plants, animals, stars and medicine? There are countless discovery museums and attractions all over the UK where you can learn, enjoy, witness and marvel at scientific discoveries past and present!
Botany
Where would you go to find millions of specimens of slime moulds, ferns and seed plants? The Natural History Museum in London is a good place to start! The famous museum has a botanical collection with specimens gathered by Charles Darwin, Sir Hans Sloane, Sir Joseph Banks and more. It boasts one of the largest algae collections in the world, and it has nearly every known British and Irish taxon in its herbarium. Fascinating! The Museum is listed on Euan's Guide saying:
"We also run regular monthly Nature Live talks and Spirit Collection Tours that are British Sign Language interpreted. These free talks and tours will give you exciting insights into our Museum science and behind-the-scenes collections."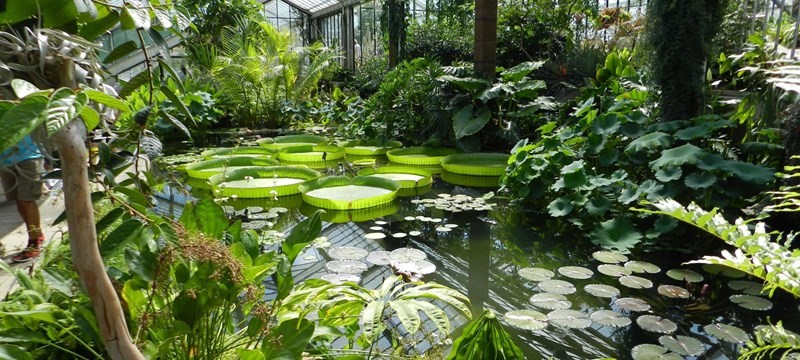 Of course, if you want to see living plants, Kew Royal Botanic Gardens is a leading botanical science and conservation organisation. Their Living Plant Collection is the most diverse in the world, and it grows outdoors and indoors in beautiful glasshouses. You can wander through the Palm House, Arboretum, Davies Alpine House, and the Pagoda among other attractions. Don't miss The Hive, a new multi-sensory experience showing the curious work of bees.
"Great accessibility. Was pleasantly surprised to be able to get to the top of the treetop walkway which was entirely accessible. Loved it."
Zoology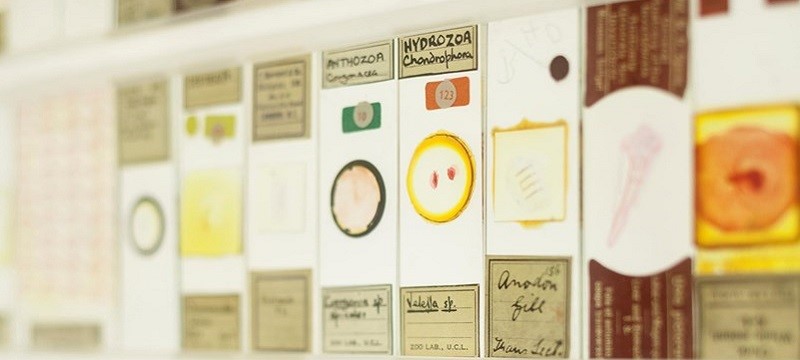 London's last remaining zoological museum, the Grant Museum of Zoology houses close to 68,000 specimens from the entire Animal Kingdom! Inside you'll come face to face with skeletons and preserved creatures, many of which are now extinct or endangered. Of course, not all living things are big; peek inside The Micrarium where you can view thousands of tiny specimens in a back-lit cave! The Grant Museum of Zoology is listed on Euan's Guide saying:
"Access to the Museum, and all public areas within it, is step-free. There is a shallow ramp leading up to the main entrance from the street."
Computing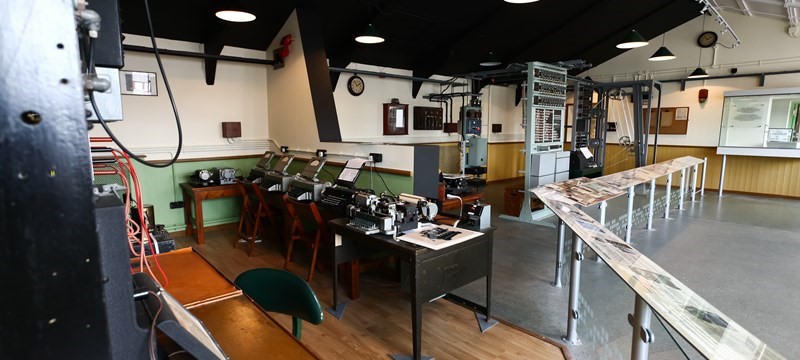 Bletchley Park in Milton Keynes and The National Museum of Computing on site are a code lover's paradise! The computing museum houses the world's largest collection of historic computers, including Colossus, the world's first electronic computer! Bletchley Park was once the top-secret home of Codebreakers, and you'll uncover countless past secrets exploring this attraction.
"Some of the many fascinating huts had easier access than others, but enough access overall to make it a worthwhile visit even if you can't get around them easily."
Mathematics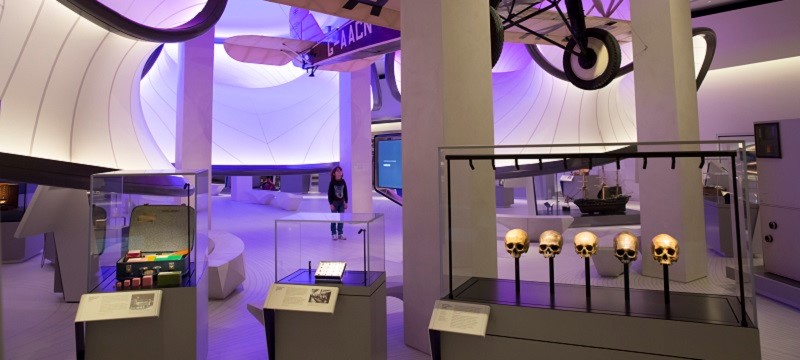 Digits, fractions, equations and symbols…it all adds up at London Science Museum's new Winston Gallery, a space all about mathematical history! The permanent gallery opened in December 2016 in a space made to look like a wind tunnel to hold the gallery's largest object – a 1929 Handley Page aircraft.
"Lots of space around the exhibits but it can get busy so give yourself plenty of time. There are plenty of lifts throughout. Try the IMAX theatre which shows 3D movies – wheelchair access is via a staff lift but the staff bend over backwards to help. Wheelchair seating at the back of theatre with large gaps for wheelchairs."
In Nottingham, a mathematical physicist once lived an eclectic life in a tower mill and his home has now been turned into a science centre exploring the story of George Green and all things physics! Green's Windmill and Science Centre is listed on Euan's Guide saying:
"With the exception of the upper floors of the windmill, the entire site is at ground level. Short videos in the Centre explain the workings of the mill."
Science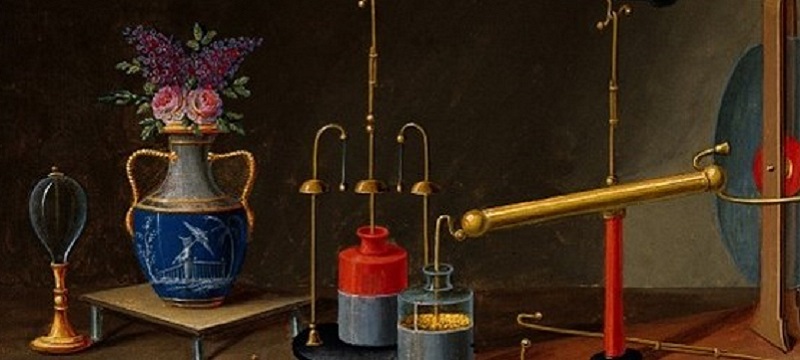 If you're an all-rounder curious about the A-Z of science, The Royal Society in London is 'the oldest scientific academy in continuous existence' which exists to encourage the use of science to benefit humanity. In other words, it's a fellowship of science superheroes! The Royal Society is a renowned destination for public engagement with science, and one visitor wrote:
"Seriously impressed with their disability access and awareness. The Society hold regular, free public talks and an annual summer exhibition to engage both adults and children in recent scientific discoveries. The building has excellent disabled access."
Another London attraction for the 'incurably curious' is the Wellcome Collection. With a large programme of accessible events, including BSL tours, audio described events and more; the Wellcome Collection is a wonderful place to satisfy curious minds!
"The Wellcome Collection is a free museum which specialises in health and health related sciences. It has excellent disabled access."
Anatomy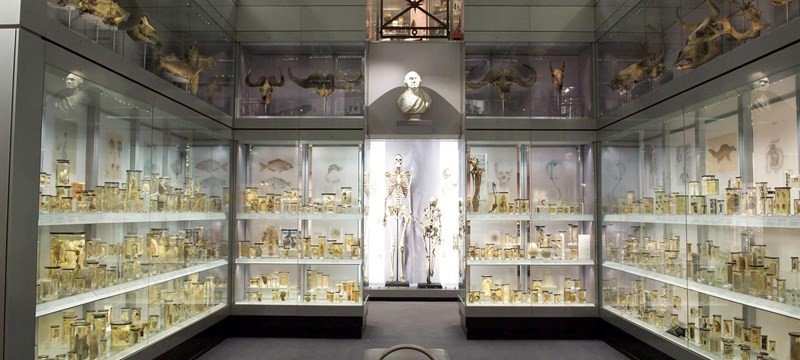 Are you fascinated by the weird and wonderful world of jarred objects? The Hunterian Museum is packed full of bones, teeth, dried preparations, pathology specimens and more! The Museum is listed on Euan's Guide saying:
"Monthly lunchtime lectures are speech-to-text supported. Entry to the Hunterian Museum for wheelchair users and visitors who are unable to use stairs is via the entrance at the Nuffield College of Surgical Sciences building."
Nursing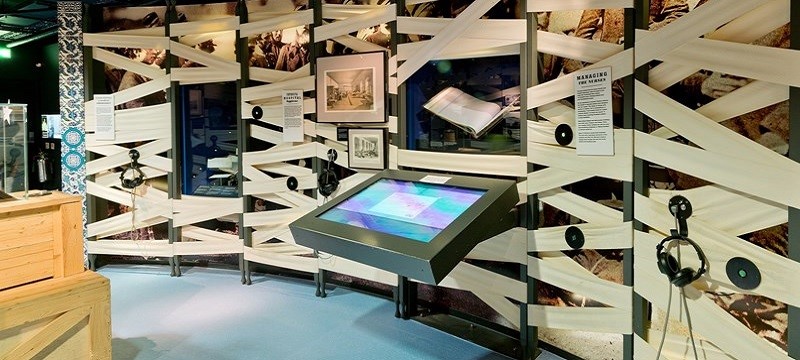 Celebrating the work of the world's most famous nurse, the Florence Nightingale Museum by the River Thames tells the story of the 'Lady with the Lamp' and her life in a Victorian world. The collection has almost 3000 objects including Athena, Florence Nightingale's pet owl.
"Entry all on one level. Plenty of space to move around the one main room. There were headphones with audio on the displays to hear about the items. Pictures and video about nursing to modern times with subtitles. Some items in drawers and a small side room about Peter Pan."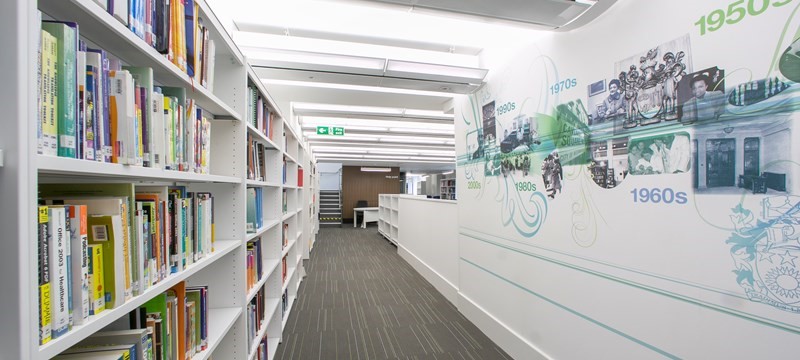 If you want to view more texts and nursing exhibitions, the Royal College of Nursing Library and Heritage Centre is the Europe's largest nursing specific collection of materials. The Centre is listed on Euan's Guide saying:
"All levels of the Library are accessible by lift and/or slopes, allowing access to our library collections and exhibitions. We have specialist equipment to support library study, including magnifying sheets, magnifiers and line readers, reading pens (which can scan entire lines of text and allow selected words to be viewed in large type) and large print keyboard."
Astronomy, geology, engineering and more!
With so many branches of science to explore, the options are endless! Search museums and attractions on Euan's Guide to find more disabled access reviews and listings, including for planetariums such as Winchester's and Our Dynamic Earth in Edinburgh.
It's not just science museum collections that are growing, our collection of reviews is growing too! Add to it by sharing your favourite accessible museums with others on Euan's Guide.