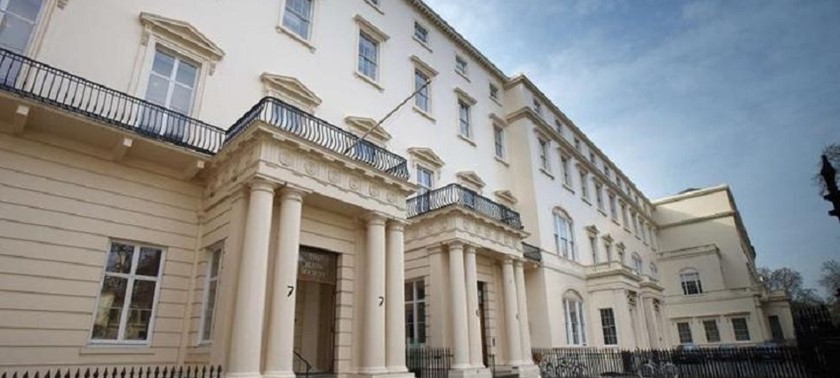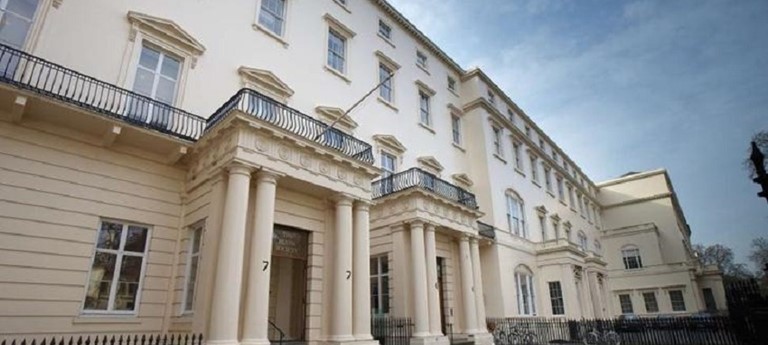 Seriously Impressed with their disability access and awareness
Visit date:
This review is especially helpful for those who have or use the following: Walking Aid
Overview
A renowned scientific society that promotes excellence and education in all areas of science. The Society hold regular, free public talks and an annual summer exhibition to engage both adults and children in recent scientific discoveries. The topics are ones that are frequently in the news, such as climate change, robots, etc and they are presented by knowledge scientists, from that particular field . The building has excellent disabled access and are very proactive as an organisation in assisting people with disabilities to access their facilities and events.
Transport & Parking
I travelled by public transport. The nearest tube is Piccadilly Circus or Charing Cross, which both have poor disabled access. There are many buses that stop near by, in Piccadilly or Trafalgar Square, and then it is a few minutes walk. I travelled to Trafalgar Square on the bus and then it was a flat 5 - 10 minute walk to the Royal Society, and I think this may be the best option for people with mobility difficulties, as Piccadilly is up/ down a hill.
Access
There's 4 steps to the main entrance with a handrail on the left hand side as you walk in, but there is also a wheelchair lift which is operated by reception staff. Once inside there is spacious foyer area with chairs. The event I attended was held in a large hall which was arranged with rows of chairs. Both rooms were spacious and I was able to move easily with my crutch without bumping into furniture. The event I attended had live subtitles.
Toilets
The disabled access toilet is on the ground floor just behind reception, through a door which has a sign saying members only area. Due to it's location the person with a disability would have to ask a member of staff to gain access to the toilet. The toilet has grab rails, reasonably spacious and well maintained. The main toilets are in the basement and accessible by lift, but I didn't use these.
Staff
The staff were excellent. I only looked at their website just before I left to check the address and when I did I noticed that they stated that although their events are on a first come first served basis, pre-bookable seats were available for people who couldn't queue. As I hadn't pre-booked I went expecting to stand in the queue. When I arrived the queue was already quite long. However a member of staff was handing out stickers to people who joined the queue. On seeing me standing with my crutch she immediately asked if I would like to have a seat rather than queue up. I explained that I hadn't pre-booked and she went inside to arrange this for me. She returned about 3 - 5 minutes later and took me inside. I was met by another member of staff who took me through to a seating area to wait until the room was ready and who also showed me where the toilets were. When the room was ready I was escorted through to the room and was able to chose a seat before the people in the queue were admitted.
Anything else you wish to tell us?
I was visiting the Royal Society to attend a talk on Frankenstein: inspiring the monster which was a very popular event. I was impressed that the staff who were very busy immediately noticed me and were proactive and able to pre-empt my needs as a person with a disability. I've been to a number of venues since becoming disabled where staff have either had to go and speak to their manager first to check what disabled facilities they have or are helpful as soon as I request assistance with a particular issue, but this is the first place where the staff have anticipated what I might need and have offered it to me without me having to ask. It was really refreshing, as a person with a disability it's really nice not to have to do the asking all the time. I'd like to thank the staff. I wish more venues were like this and I'd like to nominate the Royal Society for one of your awards.
Photos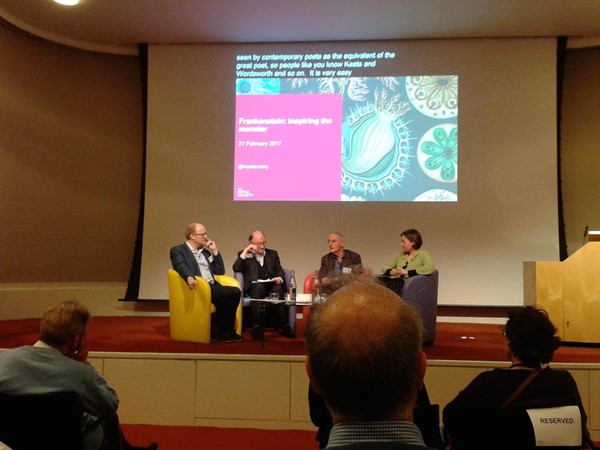 We've had 1 review for The Royal Society