Our Reviewers' Guide to London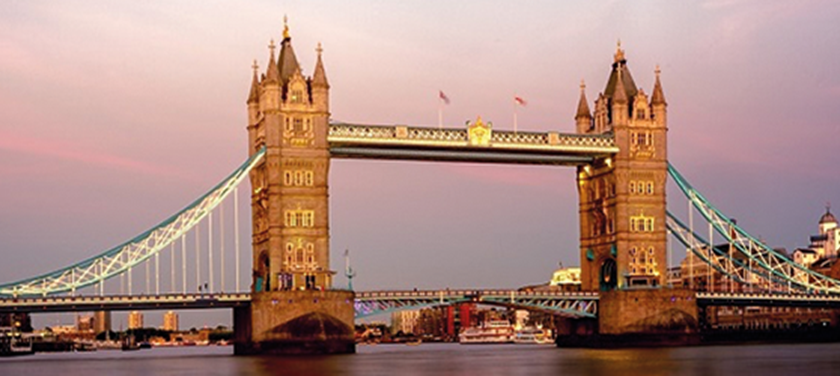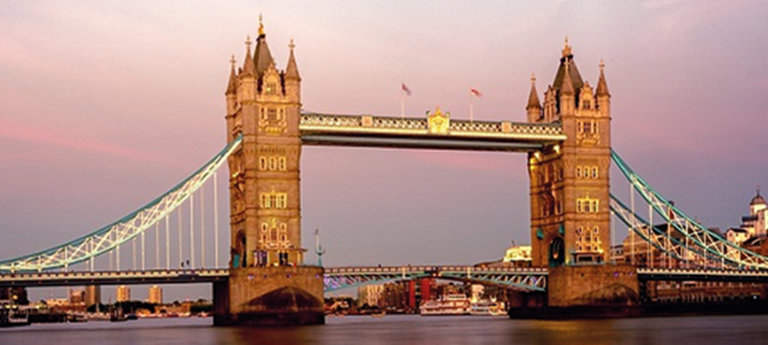 Accessible places to visit in London, recommended by disabled people
A city of icons, from Big Ben's tower to the winding Thames and its famous drawbridge, wandering through London feels a bit like being inside a pop-up storybook surrounded by your favourite city landmarks! Before you set off on your accessible London adventure, take a look at our accessible travel guide to the city. We've rounded up some of the best recommendations from local and visiting disabled people of some great places to visit in London which all have good disabled access.
Transport
For detailed information of accessible ways of travelling to and around London check out our new London transport page with information on the disabled access at some of the main transport hubs in the city. We look at the city's airports and take a look at what people have said about the London Underground, the city's buses and black cabs as well as sharing a few more unusual travel options.
Accommodation
Looking for somewhere accessible to stay in London? We've got loads of information on the best places to stay depending on where you want to be based. The recommendations from disabled visitors include well known hotel chains, like Premier Inn, Travelodge and Holiday Inn. Check out the accommodation options in some of the city's most popular tourist areas that come recommended by Euan's Guide reviewers.
Eating out in London
There are plenty of pubs, cafés, and restaurants for you to try out around the city. Here are some restaurants which have been particularly well rated on Euan's Guide.
Giraffe with its riverside location on London's Southbank, close to the London Eye, is a popular choice, with step free access. This small, family friendly restaurant chain offers dishes from around the world, with vegetarian, vegans and gluten free options. One powerchair user reviewer felt it offered "Good food, reasonably priced with outdoor seating". It is open all day serving breakfasts through to evening meals. It can get very busy, although queues move quickly, so you might want to book ahead.
Hawksmoor Seven Dials, just round the corner from Covent Garden, has been described by one wheelchair user as "Wheelchair accessible and has a disabled toilet…. We went on a Sunday afternoon. We all ordered the roast beef. The portions were massive especially the Yorkshire pudding". This small restaurant chain specialises in modern British cuisine. This is somewhere to go for a special occasion and they also offer pre and post theatre and lunchtime set menus.
Tibits is a vegetarian and vegan restaurant, tucked away in a delightful side street, just off Regent's Street. Although it lacks an accessible toilet, one reviewer commented on the choice of food as "They had over 60 different choices of hot and cold foods with breads, rolls from Mediterranean, Central and South American cuisine" and "we were delighted to have found this place".  The restaurant offers a buffet where you pay by weight for the food you choose.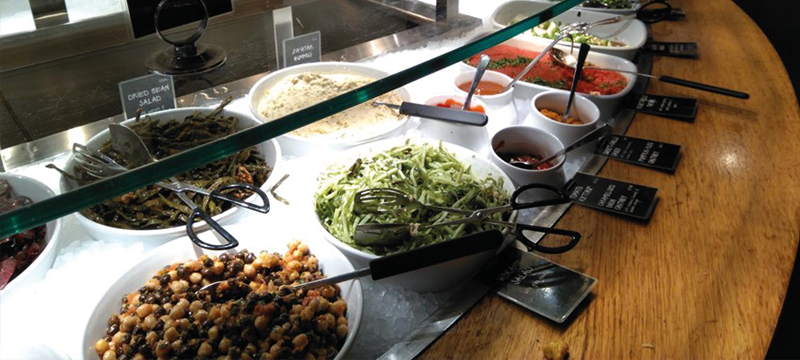 Browse more places to eat in London that come highly recommended by disabled people.
Casual dining options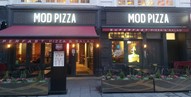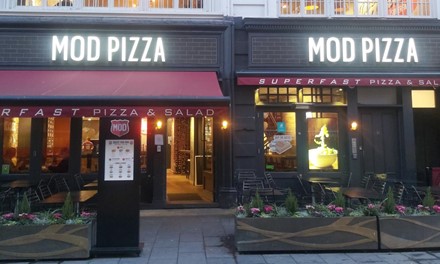 Govinda's Pure Vegetarian Restaurant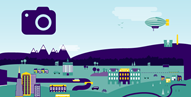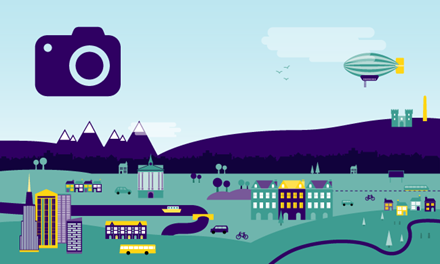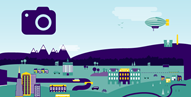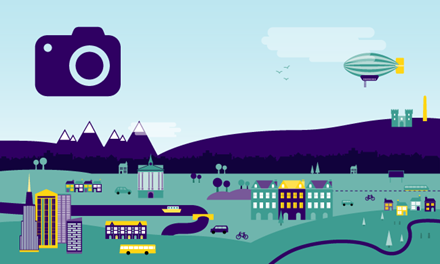 For something special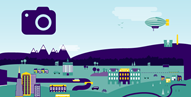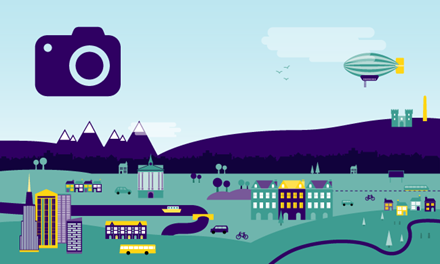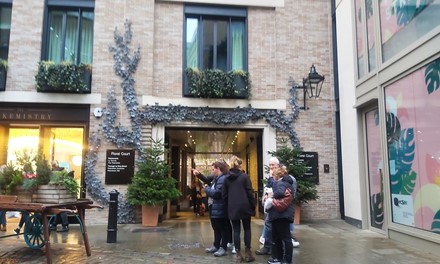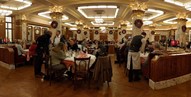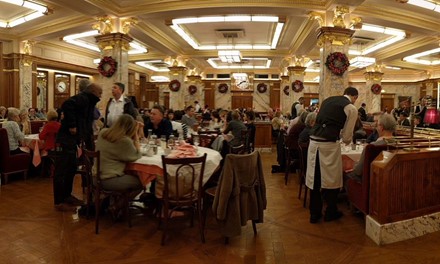 Exploring the city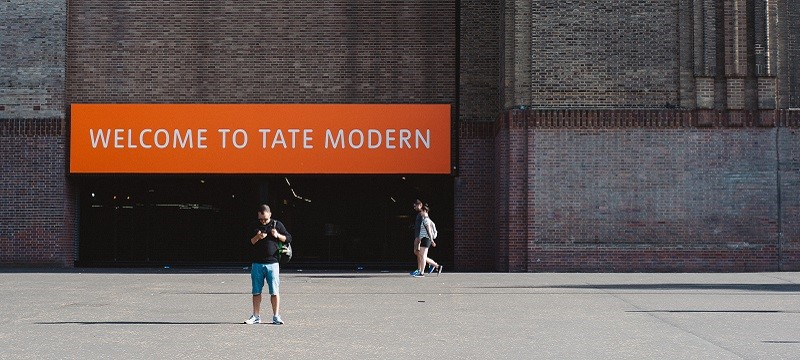 When it comes to visiting London's attractions you might already have an idea of the places you would like to visit. Here you can discover what reviewers have said about the disabled access at some of the city's most popular attractions. If there is somewhere you'd like to visit in London that we haven't mentioned here try searching for it to see if it has been reviewed.
Top 3 Most-Visited Attractions in London
1. Tate Modern where art lovers can visit a range of modern art displays. The gallery is in a converted former power station, next to the River Thames with amazing views from the upper floors. One reviewer said that "I spent around two hours here and couldn't find anything that wasn't accessible" and the toilets were "Basically, five star! Clean, red cords as they should be and a Changing Places."
2. British Museum the world's oldest national public museum, houses artefacts from all over the world, including burial sarcophaguses from Ancient Egypt! One visitor said, "the toilets were clean, tidy, and accessible," and that "there was a lift specialist for disabled people and a kind security guard helped us use it. It was simple from there."
3. National Gallery located in Trafalgar Square, specialises in European art from 1250 until 1900. There are many famous and instantly recognisable paintings on display by artists, including van Gough, Canaletto and Monet. One reviewer said that there where "Plenty of lifts, easy to access all areas, ramps where needed. A happy and problem-free experience."
More of the city's most popular attractions
The Natural History Museum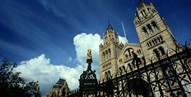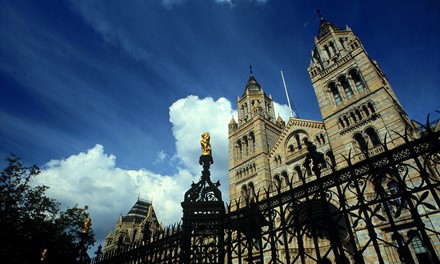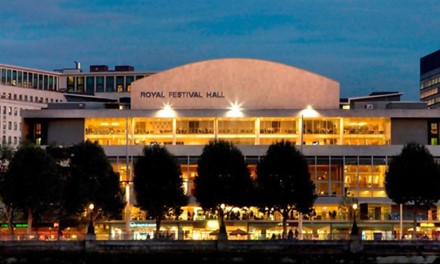 Victoria and Albert Museum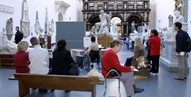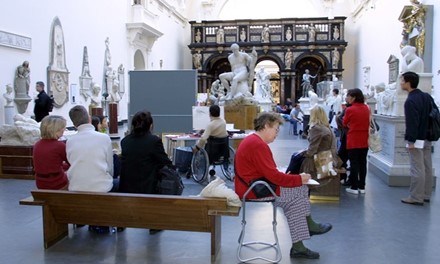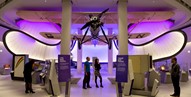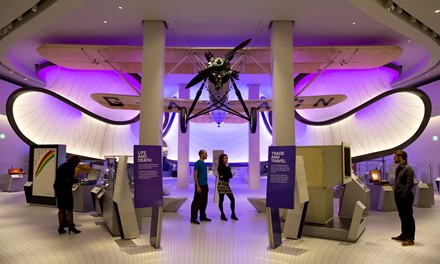 Euan's Guide London Venues of the Year - Award Winning Places to Visit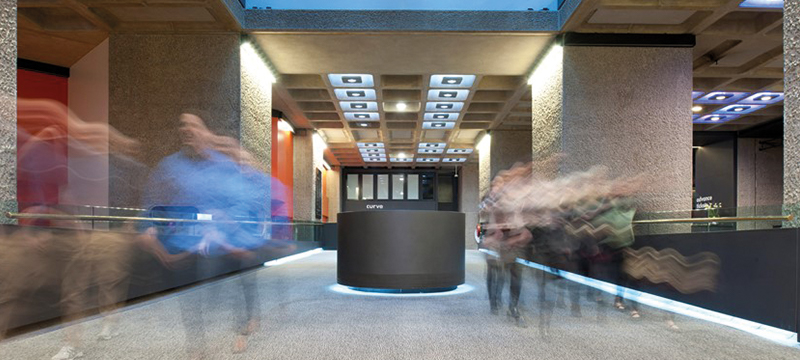 We couldn't have a list of places to visit in London and not include the venues we awarded as our venues of the year thanks to their outstanding accessibility!
Wellcome Collection is a long-standing favourite with Euan's Guide due to so many positive reviews, so we were delighted to award Wellcome the very first London Venue of the Year in 2018. One reviewer found it "An eye opener on Inclusivity. The Wellcome Collection is inclusive, changing place bathroom." With fascinating exhibitions, accessible tours and Changing Places toilet, the staff are committed to making their building and events as inclusive as possible.
Barbican Centre is step free entertainment complex with theatres, concert halls, art gallery, cinema, restaurants and a Changing Places toilet. During Disabled Access Day 2019, their day long programme of events, won many fans, which led to the Barbican receiving their award. One Deaf visitor said that "This was my first visit to the Barbican and I was very impressed with the quality of the sound via the "T switch" of my hearing aids. For the first time I was also able to hear the audience as well as the stage, which meant I was able to absorb the atmosphere a lot better."
Other Tourist Attractions with Changing Places Toilets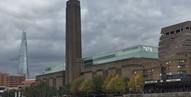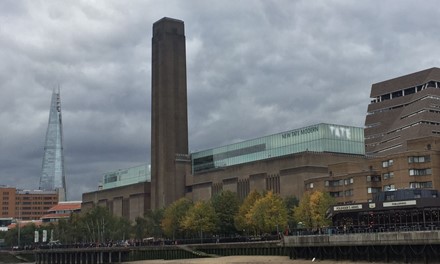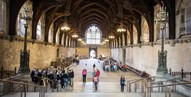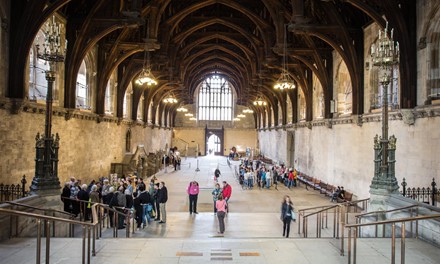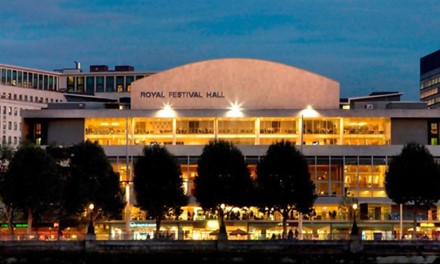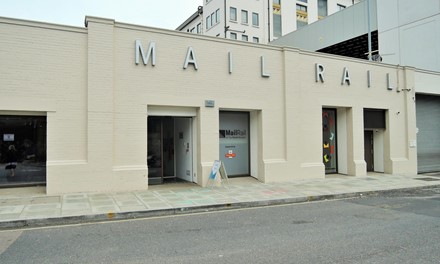 Places to go with kids in London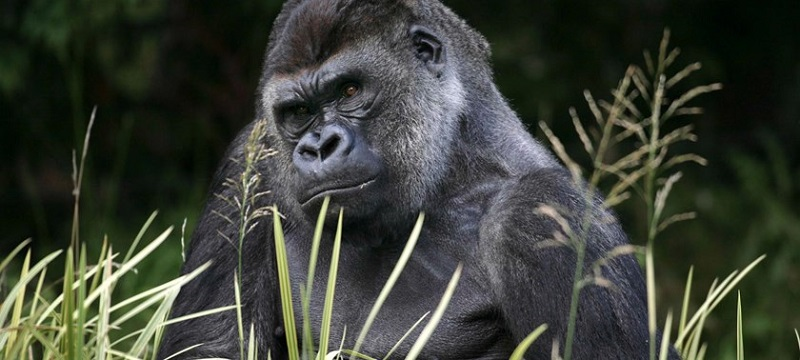 Along with the city's museums, there are more family-oriented attractions in London with disabled access, including cinemas, London Zoo, a magical Harry Potter store, and a LEGO store!
The best theatres with disabled access
Palace Theatre is a large West End theatre, currently showing Harry Potter and the Cursed Child. One visitor said that "It was easy to get in on my scooter. I could see the show well from my seat."
Adelphi Theatre is located on Strand and was popular with one reviewer who "Highly recommended as a show, a venue a for the customer service."
Soho Theatre is a smaller theatre which focuses on contemporary theatre and stand-up comedy. It's "4 small studio theatres all accessible with lift in place. The toilets were accessible on each floor."
Shakespeare's Globe Theatre is a modern reproduction of the original Globe Theatre, which is only partially roofed over, and provides an authentic historical, theatrical experience. However, "Access a simple, it is step free and there is an elevator inside. There are two options for people with disabilities, you can be amongst the crowd at the front of the stage on a platform (with the peasants) or you can be in a booth upon the side with a small number of other people."
More to see and do in London
Hidden London attractions with good disabled access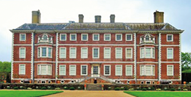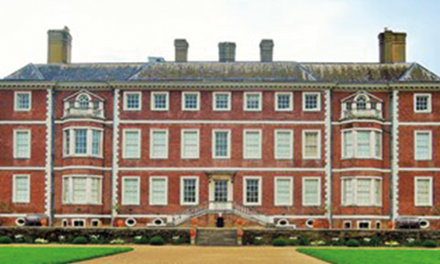 Hidden London theatres with good disabled access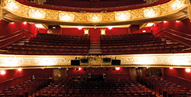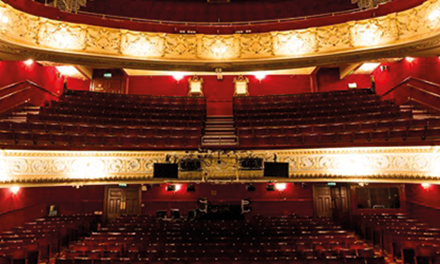 A guide to shopping in London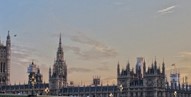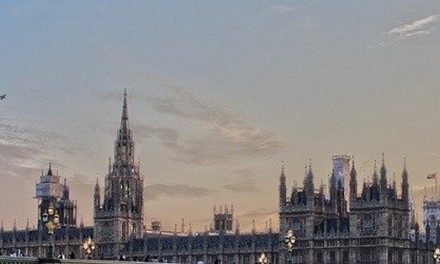 Have you been to London?
Tell us about your favourite places with disabled access! Add a review to Euan's Guide.
Last updated – May 2020 by Tina, London Ambassador for Euan's Guide.