Introducing London
The city where tea-drinkers and taxi drivers brush shoulders with street artist and tourists, London is one of the world's most-visited destinations. A city of icons, from Big Ben's tower to the winding Thames and its famous drawbridge, wandering through London feels a bit like being inside a pop-up storybook surrounded by your favourite city landmarks! Before you set off on your accessible London adventure, take a look at a some of the best disabled access reviews on Euan's Guide right now.
Getting to London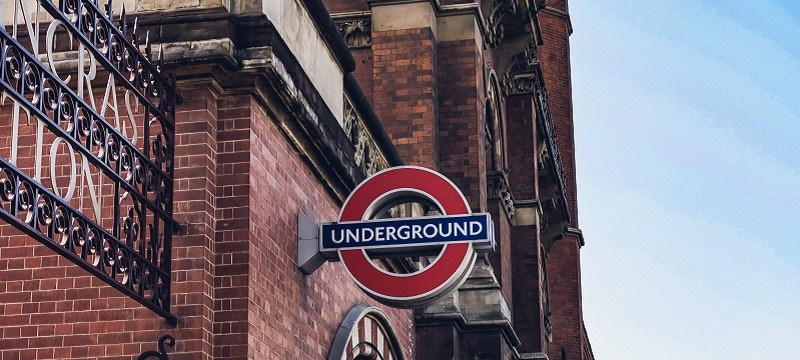 If it's your first time travelling to London, Euan's Guide reviewers have shared some of their favourite accessible routes into the city.
Gatwick Airport, the second largest airport in the country, is one of the most popular ways of reaching London. One passenger who uses a powerchair said, 'I have used the airport many times and I've never had a situation where I couldn't get in my wheelchair,' adding that 'the airport has Changing Places toilets!' The airport's  Eagle Lifter provides additional assistance to board aircraft using a hoist.
If you prefer the idea of taking a timeless train journey into the city, get tickets to King's Cross Railway Station. It operates both long-distance journeys from the North of England and Scotland, as well as local services throughout London. Watch out for magical folk…especially around Platform 9 ¾! A train passenger recently told us they found the taxis outside the station were 'easily accessible' and that 'wheelchair access and assistance was great.' You'll also find a Changing Places loo inside this station.
When travelling from mainland Europe, the Eurostar goes to St Pancras International Railway Station which has impressed disabled passengers and Euan's Guide reviewers. One passenger said, 'I was freely, politely, and non-patronisingly offered assistance,' and another told us 'this station has the best and most helpful staff of all stations on the network.'
Finding your way around the city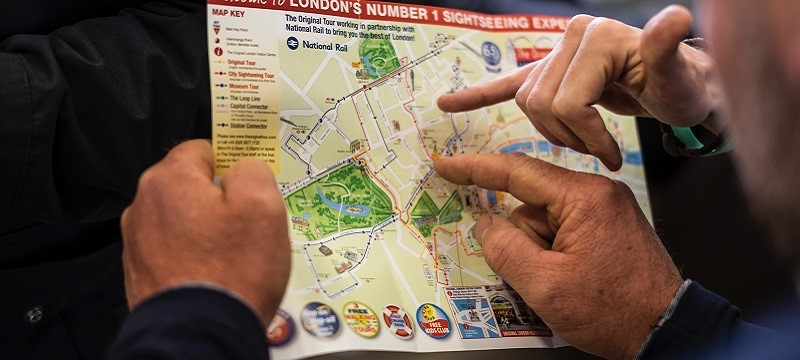 Even London's transport is iconic! From its underground to its black cabs and famous red buses, the options for getting around the city are endless. With the oldest underground rail network in the world, not every station is as accessible as we would like. However, many of the most popular stations close to tourist attractions and major sites have been rated highly by reviewers on Euan's Guide.
Westminster Underground has been described as an 'accessible station with lots of lifts' and is close to Westminster Bridge, the Houses of Parliament, Churchill War Museums, the London Eye and many other riverside attractions. To help you plan your routes around the city, there is a step free station guide to underground and overground stations, as well as a range of accessibility guides including large print tube maps and an audio tube map.
If you'd rather avoid the underground altogether, London Buses cover Greater London and have been described as 'entirely accessible with staff who seem entirely okay with putting the effort in to get you on.' Take care when using London's iconic black cabs; although every cab is equipped with a wheelchair ramp, one London local and powerchair user cautions visitors after having mixed experiences.
Accessible and fun ways to cross the River Thames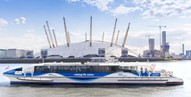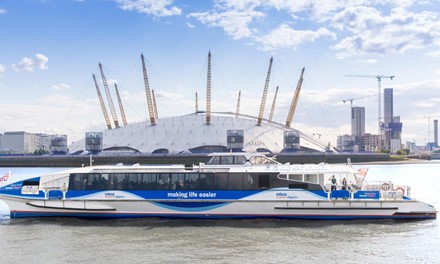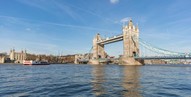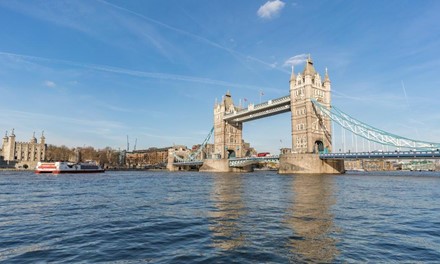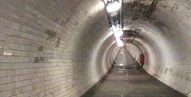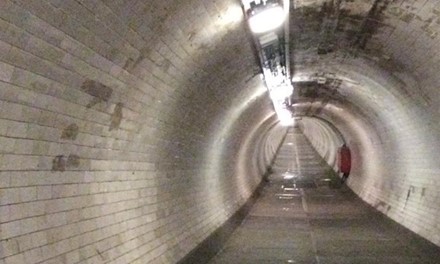 Where to stay in London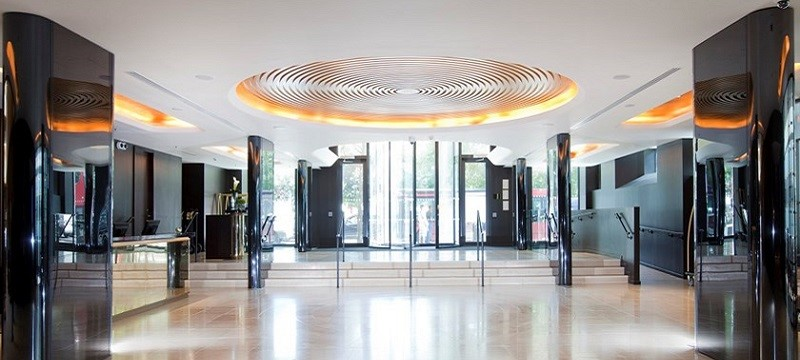 Dorsett Shepherds Bush in west London is a 317-bedroom hotel which has helpful facilities for hearing impaired and visually impaired guests, and wheelchair users. The hotel's main entrance is step-free and there are lifts in the hotel with two unisex accessible loos on the ground floor and basement level. Both have grab rails and an alarm.
If you want to stay in the middle of all London's theatre action, check out The Beaumont Hotel in the west end. The 5-star hotel has a spa, 24-hour gym and is wheelchair accessible. Entrance to the hotel and ground floor corridors is accessed through wide doors with level access, and the accessible toilets are levelled with wide doors and grab rails.
Also nearby London's theatre district is the Premier Inn Holborn. There's lift access in the hotel, as well as 'wide lifts throughout,' according to one guest, and 'very good' accessible loos.
For accommodation with history, check out The Royal Foundation of St Katharine bed and breakfast. One guest said it was 'magical place to charge up your batteries as well as accessible central London.'
More accessible rooms in London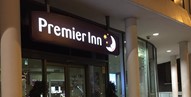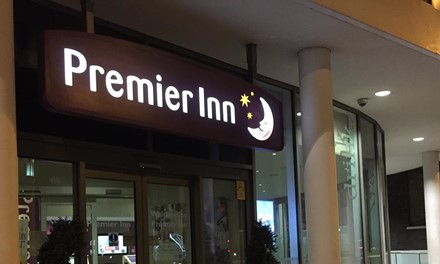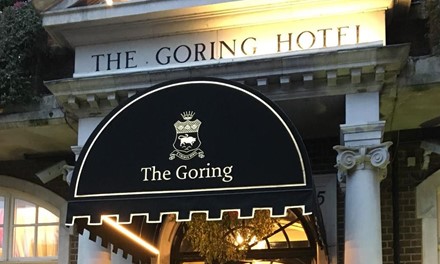 Travelodge London Vauxhall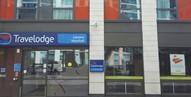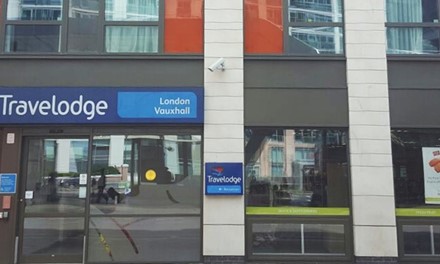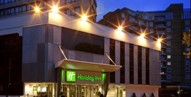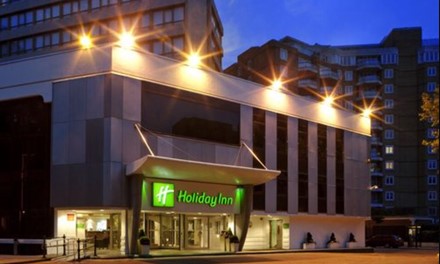 Eating out in London
There are plenty of pubs, cafés, and restaurants for you to try out around the city. If you're after a cake and light snack, check out Caffè Tropea. One local reviewer liked that the café serves 'a wide variety of homemade food and drinks,' and said it was 'step free with an accessible toilet." There's both indoor and outdoor seating.
Music lovers can enjoy a bite to eat and watch a concert at KOKO in Camden. One person said, 'each time the experience has been better than the last, the access is a dream.' They added that 'there was a nice amount of space' in the accessible loos.
If you're looking for a place to eat and drink that's accessible for a large group of people, check out Founder's Arms beside the Shakespeare's Globe. One visitor said it was 'brilliant right from the booking' and that it was 'an accessible gem in the heart of London.'
Or if you're in the mood for some contemporary Indian cuisine, try Roti Chai. Located close to Selfridges, the restaurant is levelled, on the ground floor, and 'there's a platform lift which takes you down to the lower floor to the main dining room, bar and accessible toilet' according to one visitor.
Here are some other food spots in London: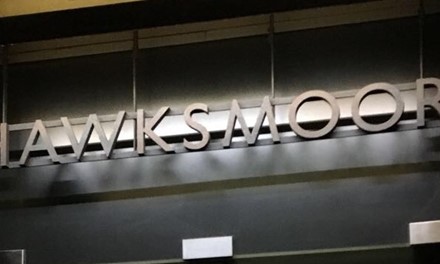 The Counter at the Delaunay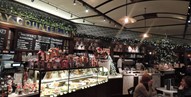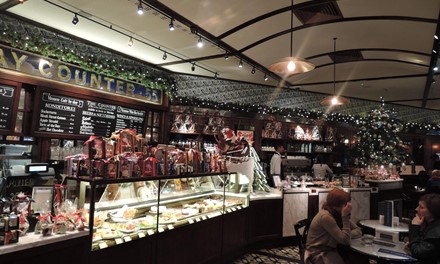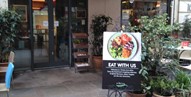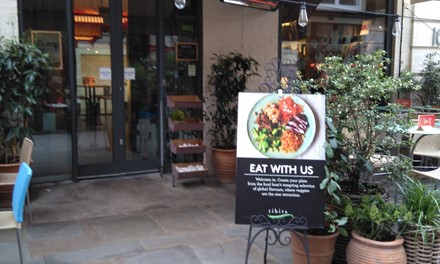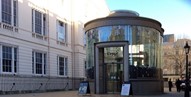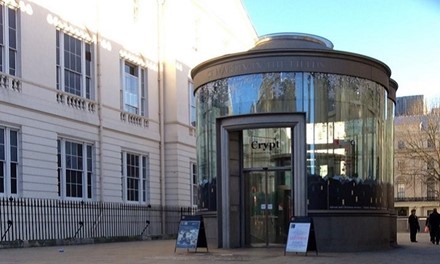 Exploring the city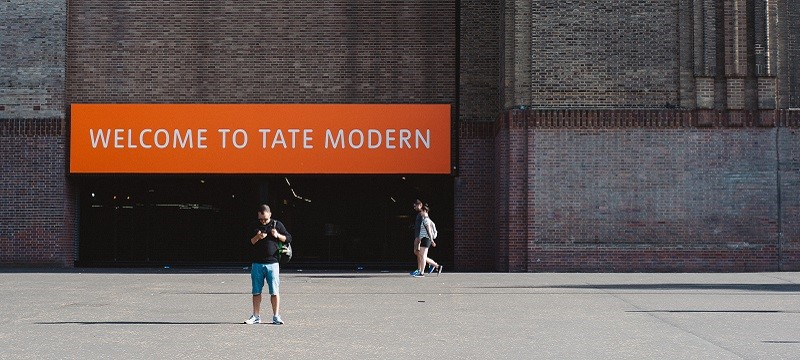 Situated in the leafy Kensington Gardens, Kensington Palace is a royal residence that has been praised for its descriptive tours. One visually impaired visitor commended the 'fantastic guide for doing his researching and bringing the palace alive through his clear descriptions.'
For a classic aerial view over the city, head to the London Eye. It's the tallest ferris wheel in Europe, overlooking the Thames and Big Ben! One passenger said, 'everything was super easy – from buying tickets to joining the queue (you get to skip to the front) and entering and exiting the pods themselves,' adding that 'staff put a sturdy ramp down to board the pods, and you can easily wheel on and off.'
Art lovers can visit a range of modern art displays at Tate Modern. One visitor said, 'though you may have to use more than one lift, I don't mind that one bit as long as I can reach every level of this incredible gallery,' adding that 'if you use a powerchair like me, there are two accessible tube stations nearby – Victoria and Westminster.'
The British Museum, the world's oldest national public museum, houses artefacts from all over the world, including burial sarcophaguses from Ancient Egypt! One visitor said, "the toilets were clean, tidy, and accessible," and that "there was a lift specialist for disabled people and a kind security guard helped us use it. It was simple from there."
More places to visit in London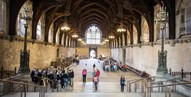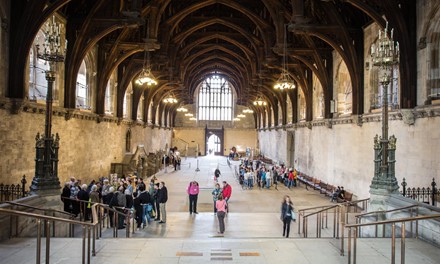 The State Rooms - Buckingham Palace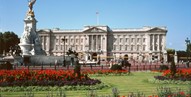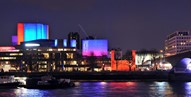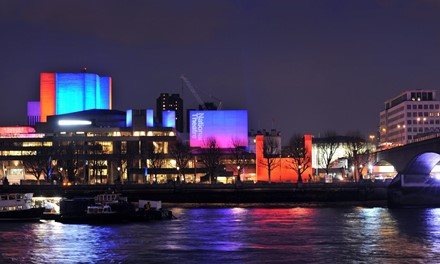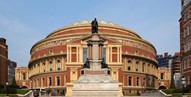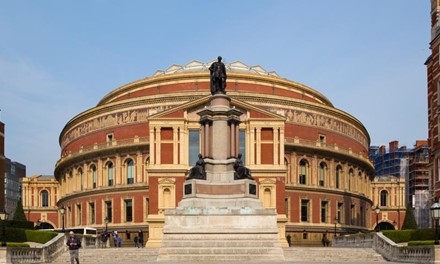 Places to go with kids in London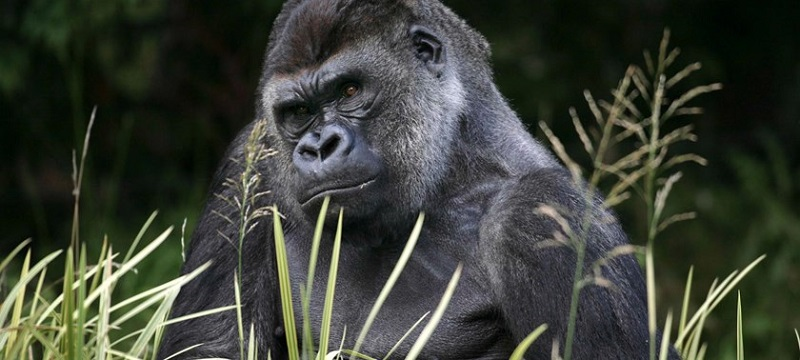 Along with the city's museums, there are more family-oriented attractions in London with disabled access, including cinemas, London Zoo, a magical Harry Potter store, and a LEGO store!
Shopping in London
From big names on Oxford Street to BSL interpreted cookery demonstrations in Borough Market, London has it all! Did you know London's first purpose-built department store is the flagship Selfridge & Co. on Oxford Street? Go there in search of designer collections, clothing, and toys! One person said that 'once inside, the surfaces are smooth and easy to negotiate as a wheelchair user.' They added that there are 'loads of well-laid out departments so you can see everything.'
The best theatres with disabled access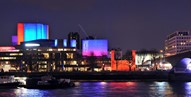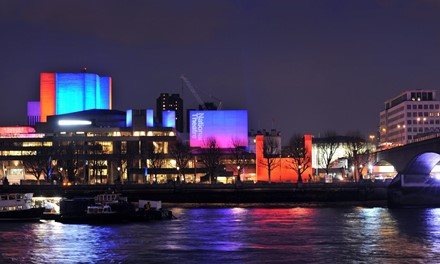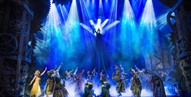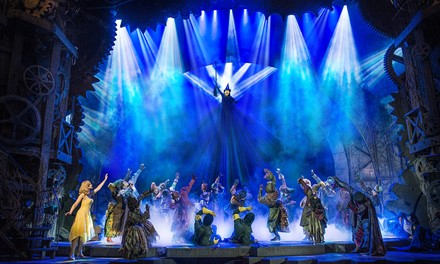 Shakespeare's Globe Theatre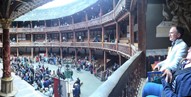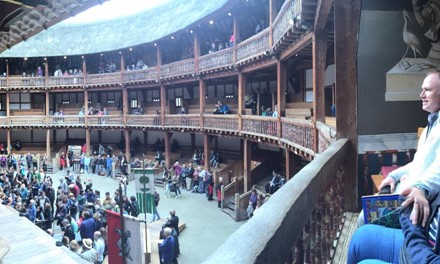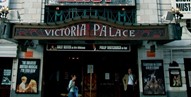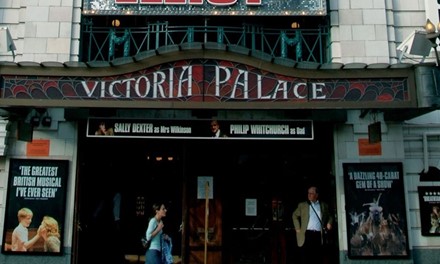 London's nightlife and entertainment
London has a booming nightlife, and there are options for whether you're interested in traditional nightclubs, music clubs, or comedy clubs.
If you want a unique nightclub experience, check out Icebar London, the UK's only permanent bar made of ice! Entrance to the club is wheelchair accessible, with one visitor saying that you enter the "bar through automatic double doors." 
Music lovers - check out Ministry of Sound, which has dance floors and a VIP lounge. There's level access on the lower level.
If you're wanting some comedy, try Backyard Comedy Club, which hosts comedy shows in London's East End. The club has no fixed seating, so extra space can be made to accommodate wheelchair users.
Have you been to London?
Tell us about your favourite places with disabled access! Add a review to Euan's Guide >>
Last updated – August 2018