Hidden London gems with good disabled access - Theatres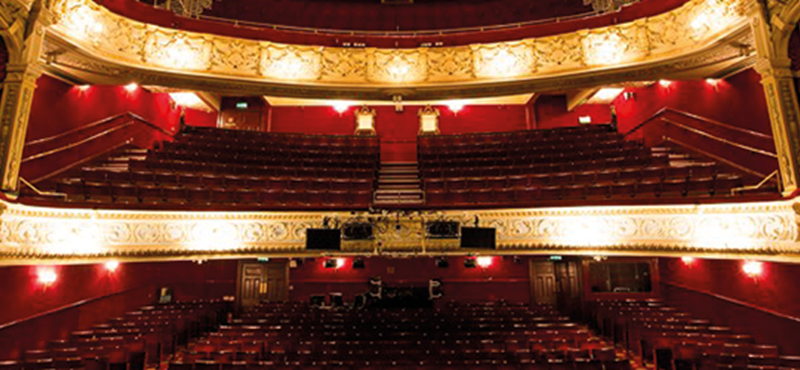 I'm Tina, London Ambassador for Euan's Guide. I have a mobility disability and walk with a crutch. I live in London and am a qualified London tour guide. London's theatres are world famous and going to see a show is a must do for many visitors and residents alike. As well as the large West End theatres there are also many smaller, hidden theatres which host exciting productions. Many of these are fringe theatres in more intimate settings, which offer big welcomes, affordable ticket prices and excellent access. Here are 5 accessible hidden gems for theatre lovers to visit in London.
New Diorama Theatre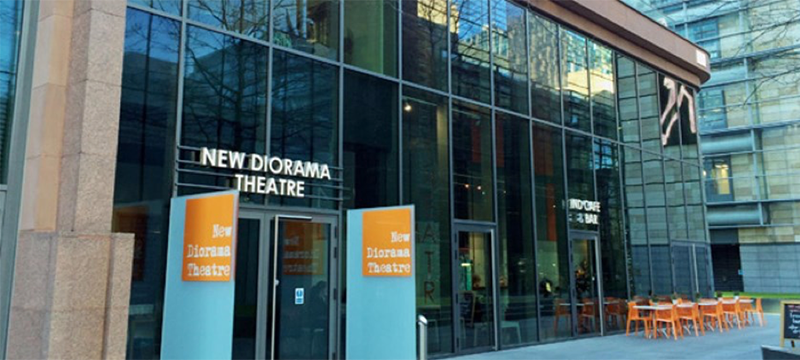 Photo: Exterior of theatre, with view of its outdoor café seating area
The New Diorama Theatre is a fringe theatre which hosts a diverse range of exciting, dramatic and fun productions, is one of my favourites. This is a small 80-seater theatre close to Euston and King's Cross. Disabled access is good and includes accessible toilet and step free front row seating. Please note that although there is no hearing loop, audio described performance dates are listed on their website. It has a step free café serving a nice selection of food and drink and very welcoming staff which makes this a very inviting place to visit.
Read more about it in my Euan's Guide review
Barbican Centre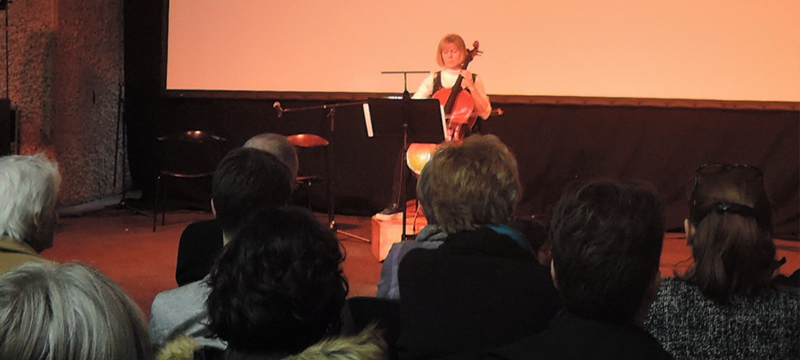 Photo: Musical performance in the foyer on Disabled Access Day
The Barbican Centre in the City of London is an amazing entertainment complex. It has a theatre, cinema, art gallery and restaurants. It has step free access from Silk Street and it's still one of the few venues in central London to have a Changing Places toilet. Staff have always been extremely helpful and welcoming whenever I visit. The Barbican participated in Disabled Access Day 2019, by hosting a programme of musical performances by disabled musicians, and since then a new lift in the art gallery has been installed to improve disabled access. As there is so much going on at the Barbican, it's a place that deserves repeat visits.
Read more about it in my Euan's Guide review
The Park Theatre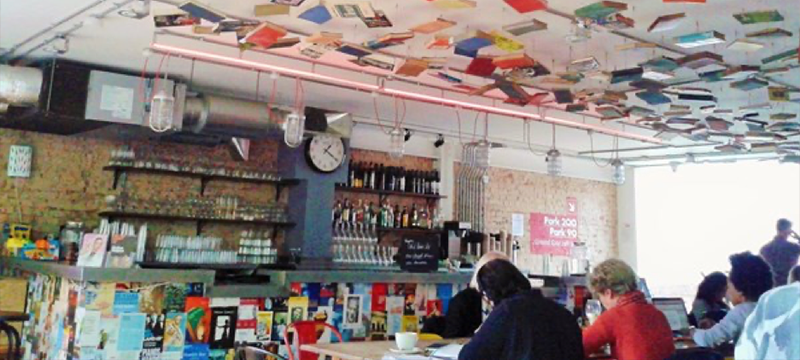 Photo: Bar and café area
The Park Theatre in North London, offers a variety of productions, often featuring famous actors. When we went we saw the wonderful Miriam Margolyes. It has two stages, the larger accommodating 200 people and the smaller for just 90. The building, which is a converted office block, has a delightful, spacious café/ bar area serving delicious food and drink, good step free access and accessible toilets. In 2019, the nearby Finsbury Park station, which is served by both the Piccadilly and Victoria lines became step free, which makes it easy to get to by public transport.
Read more about it in my Euan's Guide review
Southwark Playhouse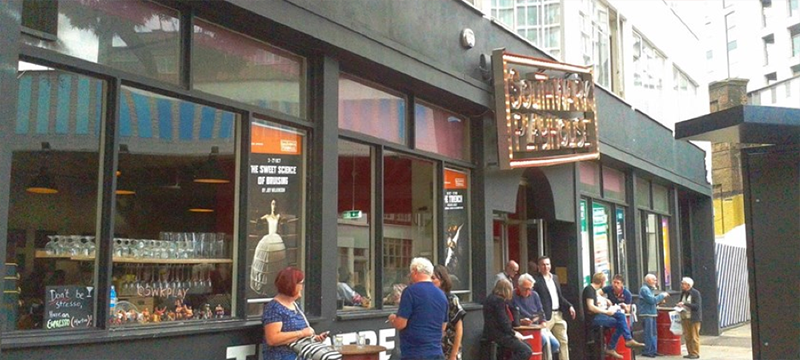 Photo: Exterior of Southwark Playhouse
Southwark Playhouse, in South London, offers both contemporary and classic plays. On my first visit I saw a rock musical about the Brontës. There are two auditoriums, with 200 and 100 seating. There is also a nice, large bar area with plenty of seating, which serves drinks and snacks .Preview ticket prices are especially excellent value. The auditoriums have adjustable seating, which can be altered for the different productions, but there are step free seating and wheelchair user spaces. This is a lovely, accessible venue which is step free and has an accessible toilet.
Read more about it in my Euan's Guide review
Richmond Theatre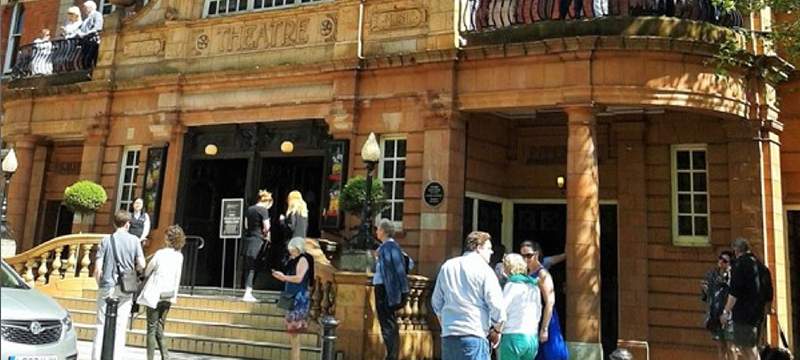 Photo: Exterior of Richmond Theatre.
Richmond Theatre, in West London, is a traditional, Victorian theatre, which hosts productions from professional touring theatre companies. Productions usually change weekly and include drama, thrillers, comedies and musicals, as well as one off special events. The entire stalls area is step free and there is an accessible toilet. The theatre is in a lovely location on Richmond Green and close to the River Thames. Richmond town centre has many shops and restaurants. I will often visit the theatre for a matinee performance and combine as part of a leisurely day out in Richmond.
Read more about it in my Euan's Guide review
Locations: London