Travelling to and around London

With so many transport options it is good to know which ones are rated highly by other disabled people. To help you explore the city we've created this page summarising the reviews of the city's main transport hubs. Including airports, train stations, underground stops, buses, and more. Read on and follow the links to help you plan your way around the capital. 
Getting to London
If it's your first time travelling to London, Euan's Guide reviewers have shared some of their favourite accessible routes into the city.
Airports
If you're thinking of flying into London there is a choice of five airports. All airports offer free Special Assistance, but they request that you pre-book at least 48 hours before you fly.
Gatwick Airport, the second largest airport in the country, is one of the most popular ways of reaching London. One passenger who uses a powerchair said, "I have used the airport many times and I've never had a situation where I couldn't get in my wheelchair", adding that "the airport has Changing Places toilets!" The airport's Eagle Lifter provides additional assistance to board aircraft using a hoist. Gatwick serves many charter flights and low-cost airline. It had 2 terminals, North and South, and there is a step free shuttle which connects them. Gatwick Train Station is in the South Terminal and there are direct trains into London into Victoria, London Bridge or St Pancras International stations.
Heathrow Airport is one of the busiest airports in the world. One passenger said "I also noted that there was a changing places toilet. A really great experience and has made my travelling so much easier!" Heathrow the only London airport which is served by the London Underground (also known as The Tube). There is also the option to take a fast train into Paddington Station.
Stanstead Airport, serves charter flights and low-cost airline. From the Airport trains go into Liverpool Street Station, or alternatively change at Tottenham Hale to get onto London Underground's Victoria Line.
Luton Airport also serves charter flights and low-cost airline. From the Airport trains go into St Pancras International and London Bridge. One passenger who uses a walking aid said "This was my first time flying with special assistance and thanks to the positive experience I had I now feel confident to fly/ go on holiday again knowing what to expect."
London City Airport is the smallest of London's airports and is particularly popular with business travellers. One passenger who uses a powerchair described it as "London without the overload". The airport is served by the Docklands Light Railway (also known as the D.L.R.) and the nearest station is London City Airport.
Train Stations
If you prefer the idea of taking a timeless train journey into the city. London has many railway stations, both large, busy mainline terminuses, which all have step free access, as well as smaller commuter line stations, which are not always so accessible.
King's Cross Railway Station operates both long-distance journeys from the North East of England and Scotland, as well as local services through North London. Watch out for magical folk…especially around Platform 9 ¾! A train passenger recently told us they found the taxis outside the station were "easily accessible" and that "wheelchair access and assistance was great." You'll also find a Changing Places loo inside this station.
Euston Station serves North West England and Scotland, as well as local services through North London. One visually impaired passenger said that "overall accessibility is good".
When travelling from mainland Europe, the Eurostar goes to St Pancras International Railway Station which has impressed disabled passengers and Euan's Guide reviewers. One passenger said, "I was freely, politely, and non-patronisingly offered assistance," and another told us "this station has the best and most helpful staff of all stations on the network." The station also serves trains to Gatwick and Luton Airports as well as the Midlands and Kent.
Waterloo Station serves the Southern England and suburban lines in South London including one to Hampton Court Palace. One passenger who uses a powerchair found that "The staff I met were very helpful and showed me which way to go and helped to explain how the ticketing system worked."
Victoria Station also serves routes through South London and Southern England including Brighton. It has been described as "A good accessible station with some flaws" by one powerchair user.
Paddington Station is where you can have a selfie with the Paddington Bear statue or catch a train to West London, Bath, Bristol, Devon or Cornwall. One passenger said that "its facilities are great. The assistance team are wonderful."
Coach Terminal
Victoria Coach Station is the main terminus for coach travel to London. It offers step free access, a mobility lounge which is open during the day with seating and an accessible toilet. Pre-bookable Special Assistance is available. It's just a few minutes' walk from Victoria Tube and Train Stations.
Finding your way around the city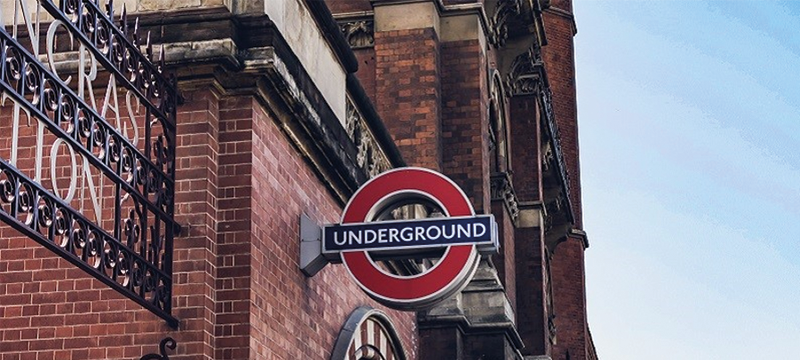 Even London's transport is iconic! From its underground to its black cabs and famous red buses, the options for getting around the city are endless.
London Underground (The Tube)
With the oldest underground rail network in the world, not every station is as accessible as we would like. At present about 30% of the tube network offers step-free access, with some stations using portable ramps from platform to train. However, many of the most popular stations close to tourist attractions and major sites have been rated highly by reviewers on Euan's Guide. Westminster Underground has been described as an "accessible station with lots of lifts" and is close to Westminster Bridge, the Houses of Parliament, Churchill War Museums, the London Eye and many other riverside attractions. To help you plan your routes around the city, there is a step free station guide to underground and overground stations, as well as a range of accessibility guides including large print tube maps and an audio tube map. Transport for London (TfL) operate a Turn-up-and-go service on the London Underground and London Overground, which means you don't have to pre-book assistance at any of those stations.
Buses
London Buses cover Greater London and have been described as "entirely accessible with staff who seem entirely okay with putting the effort in to get you on." The iconic red double decker buses have low-level floors, wheelchair ramps at the middle door, single wheelchair user spaces and audio-visual announcements. Depending on traffic it is not always a quick way to travel round London, but it provides plenty of sightseeing opportunities along the route, and is often a better option than the tube as it will usually get you nearer to your destination.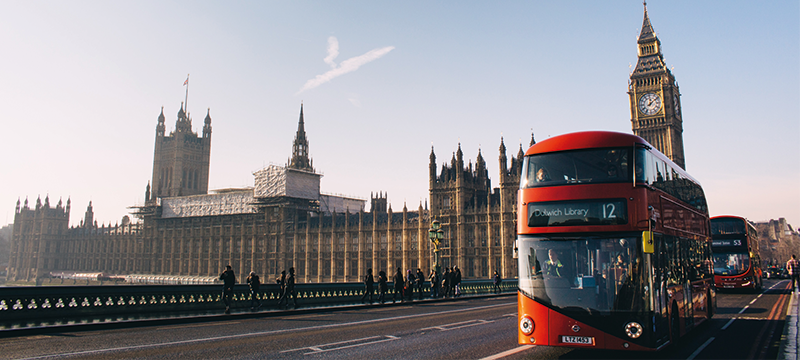 Docklands Light Railway (DLR)
The DLR covers parts of East and South East London, this includes London City Airport, Canary Wharf and Greenwich, for the Cutty Sark and the National Maritime Museum. All stations have level access with lift or ramp access to platforms. These driverless trains have a train attendant that travels with the train but moves around inside, rather than sitting at the front.
Taxis
London taxis, or black cabs, can be booked in advance, hailed at the side of the road or in a designated taxi rank. All licensed taxis are wheelchair accessible with many offering ramps, an intermediate step and swivel seats, plus induction loops and an intercom system. They have mixed reviews on Euan's Guide with one reviewer commenting on their "dangerously steep and flimsy ramps." Minicabs, or private hire vehicles, can only be booked in advance and are often regular saloon cars, so please check in advance if the vehicle will be suitable for your access needs.
Uber Access is another option wheelchair users looking to travel in a wheelchair accessible private hire vehicle in London. This can be booked using the Uber app. Once you have entered your destination you simply need to scroll down the vehicle options and select the 'Access' option. There is also the Uber Assist option for anyone who would like additional assistance in a standard UberX vehicle. Assistance can include things like help getting in and out of vehicles.
Accessible and fun ways to cross the River Thames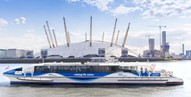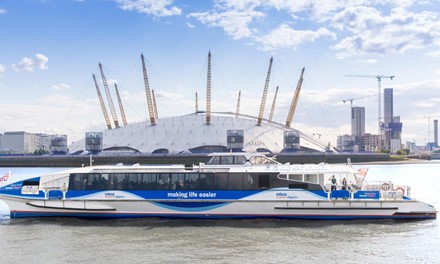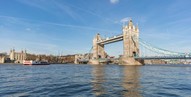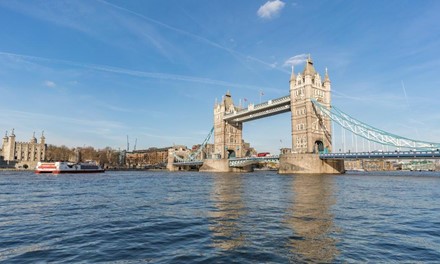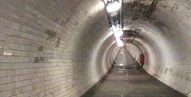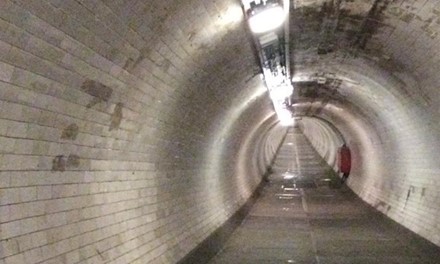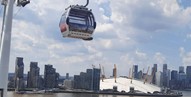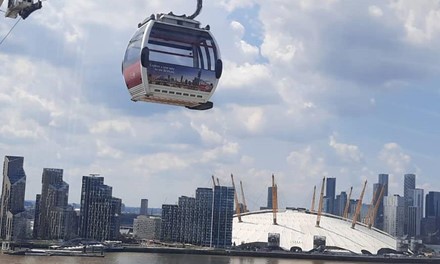 More accessible guides to London
We hope you have found our guide to London's transport options useful. For ideas of where to visit or places to stay follow the links below.
Have you been to London?
Tell us what you thought by leaving disabled access reviews on Euan's Guide.
Last updated – November 2021 by Tina, London Ambassador for Euan's Guide.