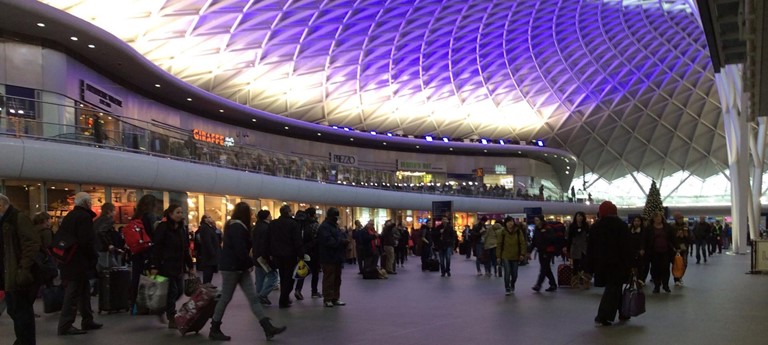 New layout is hostile to disabled people's access
1 like
King's Cross Station is one of London's busiest rail terminuses, which serves local communter lines, the Midlands, North East England and Scotland. It is also connected with the King's Cross/ St P...
Kings Cross station London - Changing places and fully accessible toilets
Just wanted to post a note that Kings Cross train station has both a fully signed posted "Changing places" and 3 fully accessible disabled toilets. Sorry, didn't take pictures. In the standard La...
Huge terminus and helpful staff
1 like
When we arrived at Kings Cross at lunchtime from Edinburgh, we were met by LNER staff, who had been forwarded our details at our point of departure. Our luggage and us were taken and escorted to t...
Wheelchair access and assistance great!
4 likes
I am a wheelchair user and I travel often into Kings across from the north of England. I usually book Assistance in advance to ensure a wheelchair space on the train and there is always someone wa...
Smooth journeys
1 like
I always find this station easy to use, and I never find myself panicking unable to locate a platform or where I need to be. The addition of Platform 9 3/4 is a great touch!
We've had 7 reviews for King's Cross Railway Station