Shopping in London: An Accessible Guide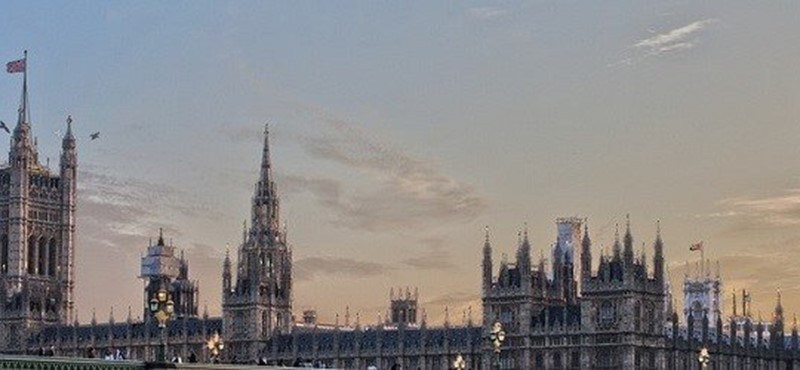 Planning a shopping trip to London? From big names on Oxford Street to BSL interpreted cookery demonstrations in Borough Market, London has it all! Let us take you on a tour around the best shopping streets and neighbourhoods as recommended by locals and disabled access reviewers on Euan's Guide! 
Oxford Street
Selfridges located on Oxford Street, has six floors offering 10 acres of shopping space, 11 places to eat, two exhibition halls and countless services. Selfridges is well known for not just their high-end stores, but also their creative and innovative window displays. Selfridges is worth stopping by, even if it is only to window shop or to admire the architecture. The building itself is the second largest retail premises in the UK and was also named the world's best department store in 2010 and in 2012. Selfridges has been given a 4.5-star review on Euan's Guide. "Once inside the surfaces are smooth and easy to negotiate as a wheelchair user." There is also "plenty of room between the displays." There is a "beautifully decorated" and "spacious" lift.
Do you love John Lewis? In the summer their Oxford Street store even has its own rooftop garden open through to the end of September. One reviewer told us that "once in the garden it's easy to wheel around on the artificial grass". Elsewhere in the store, there are "plenty of lifts" that have been described as large and "easy to wheel in with a powerchair". The best bit is that you can wander around for as long as you like, as John Lewis' accessible toilets have been highly praised by Euan's Guide reviewers. "Full marks for the accessible loos. An automated door, touch sensitive controls, and plenty of space". Also, the staff in John Lewis are incredibly friendly and helpful: "they went out of their way with everything whether giving directions or other assistance throughout our visit."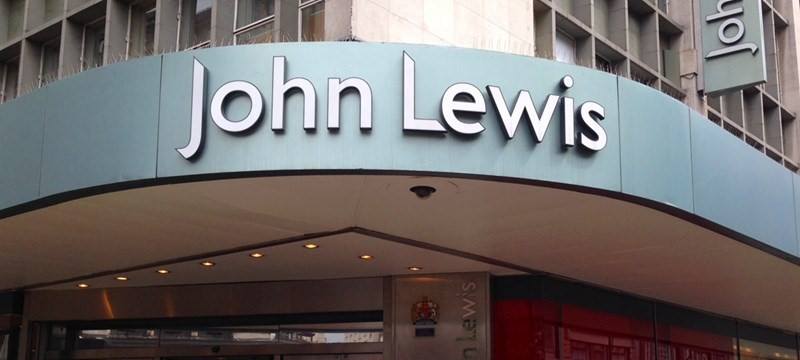 Charing Cross Road
At the end of Oxford Street, next to Tottenham Court Road Tube Station is the start of Charing Cross Road; the street where book lovers flock to! Fans of the love-story and movie 84 Charing Cross Road will enjoy wandering past the different book sellers here, among them a plaque commemorating the famous Marks & Co shop that featured in the BAFTA-winning film. Today it may be a McDonald's, but there are still a few other bookshops to peruse, including the massive Foyles store with over 200,000 books and 4 miles of shelving! The store is said to have "excellent lifts". They have been described as fast and spacious and we have also been told that there are many lifts available for the public to use. "It's easy to navigate around the shop," however take care if you're visiting the 5th floor café, one reviewer described it as being tricky to access in a wheelchair. The store has a good "modern and accessible." There are some West End theatres, cafes, restaurants and pubs, and at the opposite end of Charing Cross Road is Trafalgar Square.
Marchmont Street
If you're keen to explore further for books, check out Skoob Books on Marchmont Street. The store is a 20-minute walk away or a five-minute Underground journey from Leicester Square Station to Russel Square Station. Skoob Books is a wonderfully funky second-hand bookshop with a selection of over 50,000 uncatalogued works to rummage through. Open seven days a week, you're sure to find some cheap hidden gems. The store is in the basement of the Brunswick Centre, however there is a lift available for wheelchair users.The access within the store has been described as good, however if there are any problems then then "lovely" and "friendly" staff are always "eager to be helpful."
Covent Garden
A 10-minute walk from Charing Cross Road we have Covent Garden. Covent Garden located in Long Acre is one of London's most photographed corners. We have received a review on Euan's Guide of the REISS store! One of our reviews said that it was "a happy shopping experience in a power chair," and that there is "level access into the shop, and a fine lift to all floors," and "plenty of space between the display stands too. Full marks. "Once again, the staff have been praised as "helpful." 
Have you ever been to Covent Garden? Leave a review at Euan's Guide!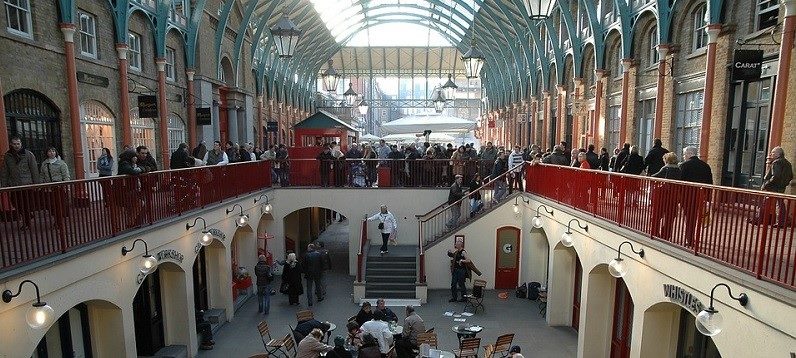 Borough Market
Borough Market, across the river by London Bridge Station, is in the heart of London and is open seven days a week. Filled with traders, cafes, bars and street food, the Borough Market is a place for everyone to enjoy some time shopping. The layout makes it possible to easily explore the stalls! "The stalls are accessible and a great height for wheelchairs which made it a very enjoyable place to visit." It was also said that "most stalls have low displays and are easy to access from a wheelchair."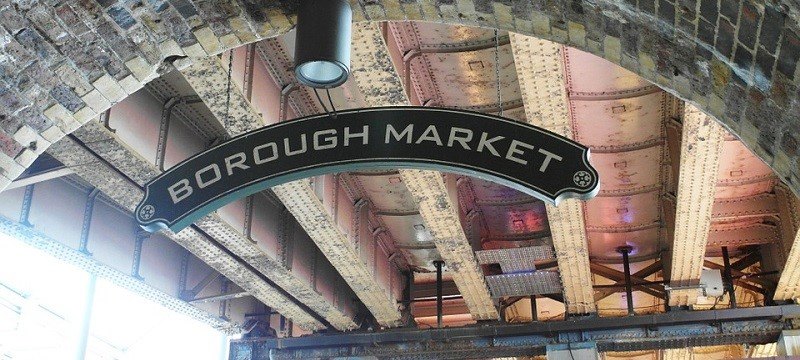 South Bank
Oxo Tower Wharf is located on the south bank of the River Thames. Home to 24 designer boutiques, selling a range of accessories, clothes, art and jewellery. There are also places to eat! 'A great space and place to see everything from crafts to art, galleries, cafes and a restaurant.' One review gave Oxo Tower Wharf 4 stars for its "great access to the shops and eating places." We have also been told that "the people are very friendly." 
Westfield Stratford City
Westfield Shopping Centre has a multitude of high end brand stores. From Bobbi Brown to Burberry, Charlotte Tilbury to Gucci. The shopping centre has been described as a "very accessible London venue," which also a Changing Places toilet! One review on Euan's Guide told us that they were told to visit the Westfield Shopping Centre because of its great access for wheelchair user. The Westfield Centre is a great for parking: "there is plenty of parking in the attached car parks with designated disabled parking," and is also accessible via public transport: " The Centre is next to both Stratford International and Stratford Regional Stations. These give accessible access to the High Speed One railway service, the accessible Jubilee Line and the Docklands Light Railway." One shopper has told us that: "there are loads of lifts, plenty of seats fora rest, good signage and loos." The toilet was highly praised having "Changing Places Toilet as well as several conventional accessible loos. All well signposted, clean and easy to access.' And of course, the Westfield shopping centre has been praised for their "very helpful staff." 
Kings Cross Station
No trip to London is complete without a stop to The Harry Potter shop in Kings Cross train station!  The Harry Potter Shop received four stars on Euan's Guide and has received lots of positive comments! "The Harry Potter Shop and the photograph experience at platform 9 3/4 was accessible. Situated on and by the concourse you can wheel in and get to see everything." It has also been stated that there is an accessible toilet and Changing Places toilet in the train station. And once again the staff have been praised for being "helpful" and "enthusiastic." For more reviews on accessible stores to shop in in London, check out Euan's Guide!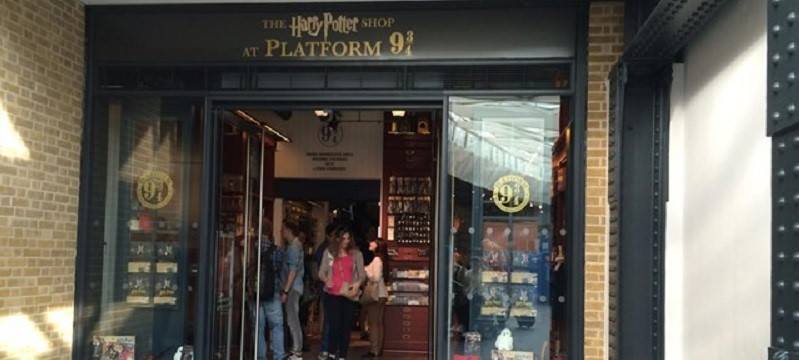 Enjoyed this blog? Check out these pages full of useful information on disabled access in London! 
Locations: London