Accessible adventures in the Cairngorms National Park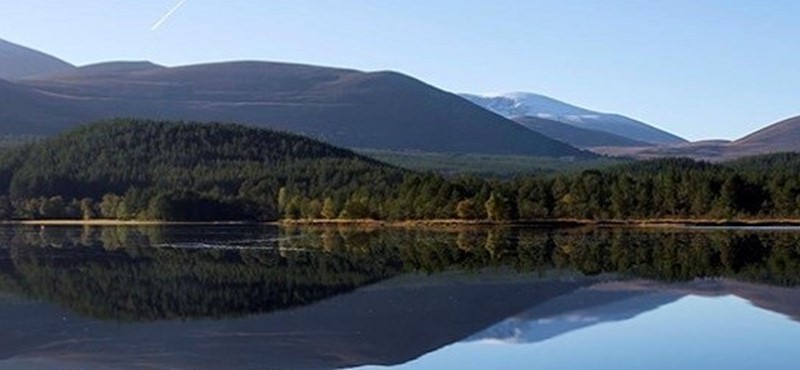 It's the UK's biggest national park, and it's yours to explore! Discover native Scottish wildlife, massive mountains, ancient pine forests, history of life and more as you visit these attractions with great access reviews and listings on Euan's Guide:
Highland Wildlife Park
Home to more than 200 animals, the Highland Wildlife Park in Kincraig looks after many rare or endangered species from mountainous and tundra regions around the world. You can also have a go at spotting native Scottish species while you're there!
'This visitor attraction has been very well set up to be accessible for wheelchair and scooter users with almost all areas having broad boardwalks. The restaurant and shop are also very accessible and there are disabled toilets.' Read review >>
Bagaduish Outdoor Centre
This charity-run centre is a fun place to discover your love for the outdoors and have a great adventure! Visitors can learn safety skills and more out in the very real environment of the Cairngorms.
'Staff well trained in terms of disability awareness and support as well as in sport and activity. A genuine opportunity for my son with learning disability to have.' Read review >>
CairnGorm Mountain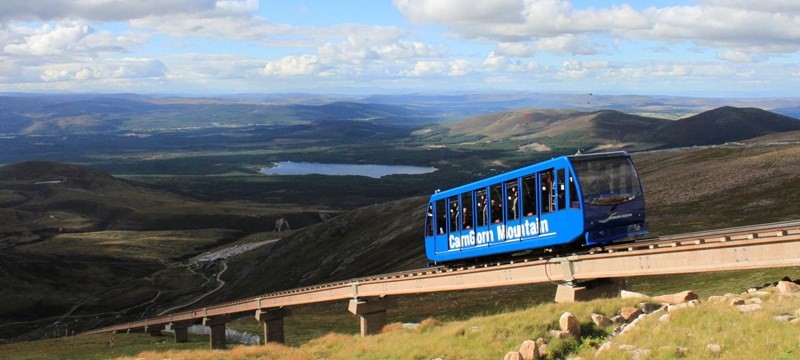 Make sure your camera's ready for this one! If you're looking for the finest views of the National Park, a trip on the UK's highest mountain railway is a must. The carriage is accessible to wheelchair users, and one visitor gave the experience five stars saying:
'Special carriage at the bottom for wheelchairs, so absolutely fabulous views down the mountain. Easy access to viewing terrace and café which had lovely home baking and reasonably priced.' Read review >>
Disability Snowsport UK
Ever wanted to give skiing a go? A snowy Cairngorms is quite unmissable, and Disability Snowsport UK give first-time sit-skiers lots of encouragement and guidance on the slopes!
'Disability Snowsports offer skiing lessons to disabled people on the Cairngorn mountain using very experienced and specialist trained instructors that make the seemingly impossible very do-able. We used a taxi from our hotel in Aviemore where we stayed following our 9 hour train journey to Aviemore - worth it as train journey alone was an adventure with wonderful scenery through Scotland.' Read review >>
RSPB Loch Garten Osprey Centre
For those with an interest in wildlife and the environment, RSPB Loch Garten Osprey Centre is surrounded by Caledonian pine forest and is home to many woodland creatures. Everything they do aims to be environmentally friendly, so expect accessible composting toilets and handwipes only!
'Staff will always try to assist your visit, whether it be through a one to one conversation, giving you artefacts to handle (e.g. fake osprey eggs, osprey feathers) or best describing osprey features (e.g. sharp talons, scaly legs, length of wingspan).' Read access information >>
Strathspey Railway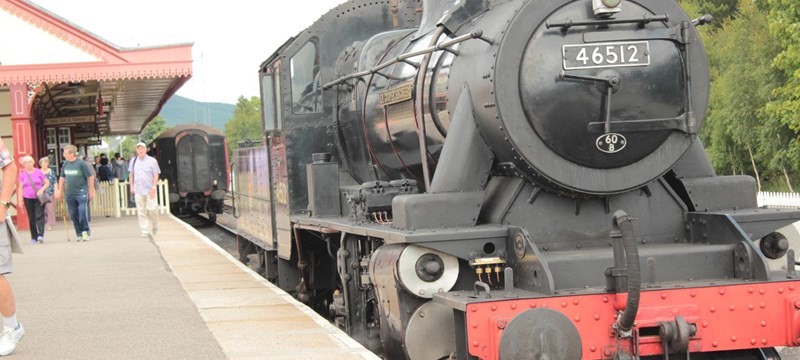 The outdoors isn't for everyone, so if you'd rather admire the trees, mountains and wildlife from somewhere warm – and free from midges – you can board a vintage train and explore the Cairngorms from a carriage. Food is served on board including a traditional Sunday luncheon. 
'As soon as we entered the station we were well looked after. I was in a powered wheelchair and my sister was using elbow crutches. When the train arrived at the platform, the station guard had me positioned at the right sport where we were to enter the guards' van. The train guard fixed up the ramp, and with me using a powered wheelchair I had no problem.' Read review >>
Landmark Forest Adventure Park
Adventure-seekers will find like-minded people in Carrbridge, home to the Landmark Forest Adventure Park. Wheelchair access is described as good throughout with only a few restrictions including the Tower, Watercoaster and Ant City. Paths elsewhere have been compacted or constructed with boardwalk.
'Almost the entire venue is wheelchair accessible, including the Treetop Trail, Maze, Red Squirrel Trail, and many other outdoor activities.' Read review >>
Highland Folk Museum
Britain's first open air museum, the Highland Folk Museum, shows how Highland people lived from the 1700s right up to the 1960s. You can explore over thirty buildings designed to show what life was like through the decades!
'We were given an excellent guided tour, tailored to the needs of the group members, encouraged to be hands on to gain insight into fabrics, woodwork etc.' Read review >>
Have you been to the Cairngorms National Park?
We'd love to read about your experiences of disabled access in the country's biggest national park! Write a review >>