Accessible Hot Tub Breaks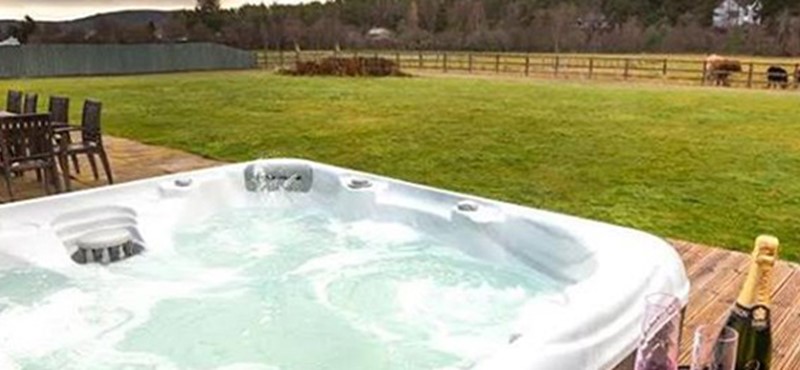 Who doesn't love a good soak in a hot tub? They're relaxing and luxurious, and our reviewers love a break in cottages with a hot tub, sharing their experiences on our site. We've compiled a list of some awesome cottages and lodges with a hot tub of their own for you to enjoy!
Alltnacriche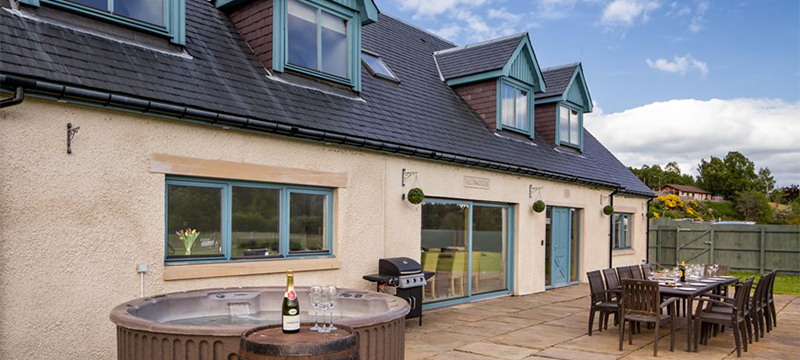 Situated in the lovely area of Carrbridge in Scotland's Cairngorms National Park, one reviewer called this lodge "wonderfully well-equipped and spacious." There's also a wet room with a hoist and shower chair in the lodge which our reviewer was particularly impressed with. The ground floor and garden area are accessible for wheelchair users and one of the 6 bedrooms in the lodge is equipped with a ceiling hoist and electric bed with comfort mattress. There is no hoist to access the hot tub. To access the village of Carrbridge, there is a lovely pathway which leads you along the riverside and through a forest area. Read reviews here.
Brickhouse Cottages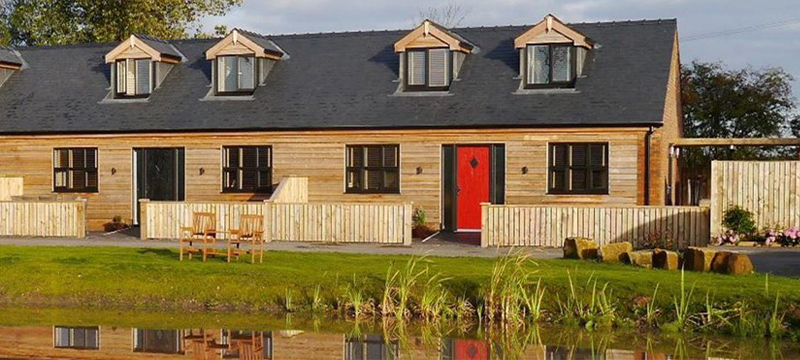 Brickhouse Cottages in Lancashire are close to Blackpool, Lancaster, and the beautiful Lake District. A reviewer on Euan's Guide called it "an amazing place with 12 lovely accessible cottages surrounding a beautiful little lake within the tranquillity of rural Lancashire." All 12 cottages have level access ground floor and patio garden area, and 7 of the cottages have a ceiling track hoist. 5 of the cottages benefit from having their own private hot tub with a track hoist and there is also a welcome centre with a hydrotherapy pool which can be accessed using a H-track hoist or a chair hoist. Read reviews here.
Wallops Wood Cottages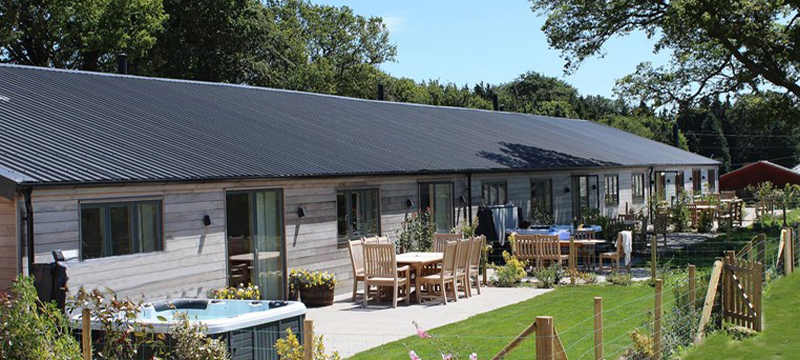 Located around Southampton, Wallops Woods has 7 level-access cottages, each with its own hot tub to enjoy. It has a 5-star rating on Euan's Guide with our reviewer saying, "these are beautiful cottages, accessible. The owners were very helpful." While there aren't hoists in the cottages, there is a hoist to enjoy the communal pool at Wallops Woods.
The Cottages are in a prime location for further exploration, if you can drag yourself away from the hot tub! Situated within South Downs National Park, discover breathtaking scenery during your stay. Read reviews here.
Bluebell Croft Luxury Self-Catering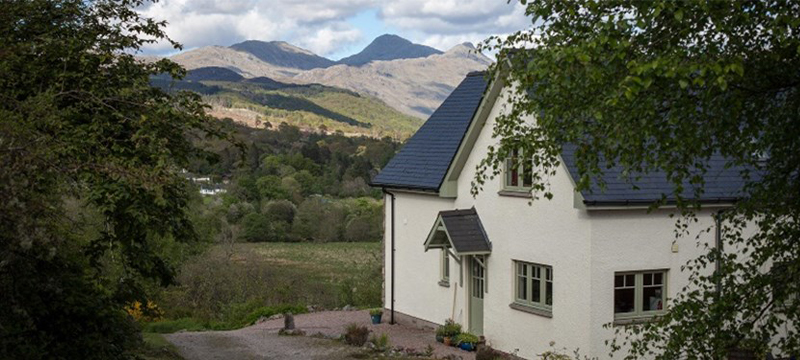 "If getting away from it all is what you want then this is the place," a reviewer on Euan's Guide wrote about Bluebell Croft in Anaheilt, near Loch Sunart in Scotland. A remote location, you can hire either of the cottages the estate offers or both if you have a larger party. The Croft has glorious views of mountains and glens, with a hot tub to soak in. Another reviewer called Bluebell Croft, "Scotland hospitality at its best!" There are wet rooms in both cottages, and a hoist is available for use in the bedrooms on request. Read reviews here.
More to see and do
Would you like to see more self-catering options? Take a look at the hundreds of self-catering accommodation options listed on Euan's Guide and use the selections on the left to filter the options to meet your access requirements. Find them here.
Have you been to a great cottage, with or without a hot tub, recently? Leave a review to let others know about it. Don't forget to add some lovely pictures!
Locations: Aviemore, Hambleton, Southampton, Strontian