Accessible music shops: Reviewer's Picks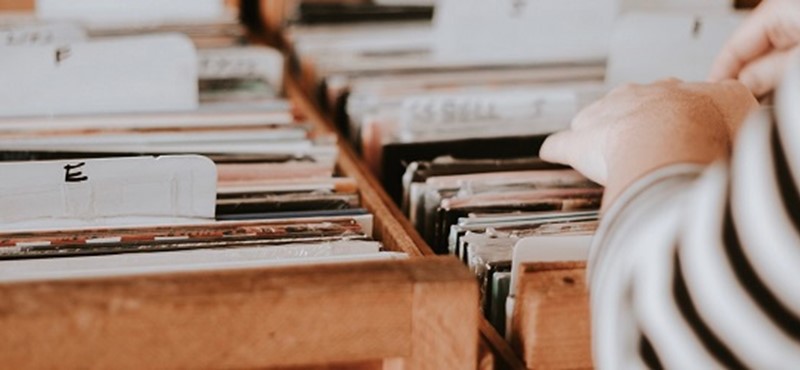 We've put together a list of sheet music, record and CD shops loved by Euan's Guide reviewers across the UK. Whether you're a musician, audiophile or casual listener, this list will have something for you!
Schott Music
48 Great Marlborough Street, London
Schott Music is one of Europe's leading sheet music publishers. Publishing classical and contemporary music, their London outlet stocks a selection of the 130,000 titles they publish. The shop also has a selection of CDs, instruments and musical equipment.
On the upper floor, the shelves run from floor to ceiling, but staff are happy to help customers find the music they want. Their jazz music section is in the basement which isn't wheelchair accessible, but one local who uses a powerchair told us that "if you know what jazz things you want, staff will gladly fetch them for you". They gave the London store a 3-star access rating for the helpful staff and spacious store layout.
David's Music & David's Bookshop
14 Eastcheap, Letchworth Garden City
An "accessible gem at the heart of the local community", David's sells a wide range of music, films, maps and books including second-hand and antique titles. If you feel hungry while you're visiting, there's also a café on the ground floor!
The ground floor and basement including most of the books, music and café area have been designed to be accessible with a ramp linking the bookshop upstairs to the café and music shop downstairs with wide aisles throughout. Some books are stored on the second floor which is not fully accessible. The front doors are not automated but are clearly visible to staff who are on hand to help. One wheelchair user who shops talks about the helpful staff, giving them 5 stars for being "well-trained, aware and helpful". As they put it, "No visit to Letchworth is complete without coming to David's!"
Monorail Music
95 King Street, Glasgow
Run by members of indie band The Pastels, Monorail Music is a hit with Euan's Guide reviewers in Glasgow! Selling both the latest releases and an eclectic array of music from places as far away as Nigeria and Japan, local music-lovers think Monorail Music is "Glasgow's best record shop, hands down"!
Monorail isn't just about exciting music. Their bar and restaurant stocks a range of beers and serves an "adventurous vegan menu". If the sun's out, you can also enjoy meal outside in their outdoor seating area!
The shop is easy to get to, with ample parking available at the NCP car park across the road, while Argyle Street station is around 5 minutes' walk away. Once inside the bar, restaurant and music shop are all on one level, with a ramp at the entrance.
Do you know any great music shops?
We'd love to know more about your favourite music shops! Whether it's a sheet music shop, instrument shop or local record shop, please share your reviews and photographs of disabled access features with us and help music lovers across the UK know more about accessible shops near them. Write a review >>