Accessible Steam Railways: Part 1!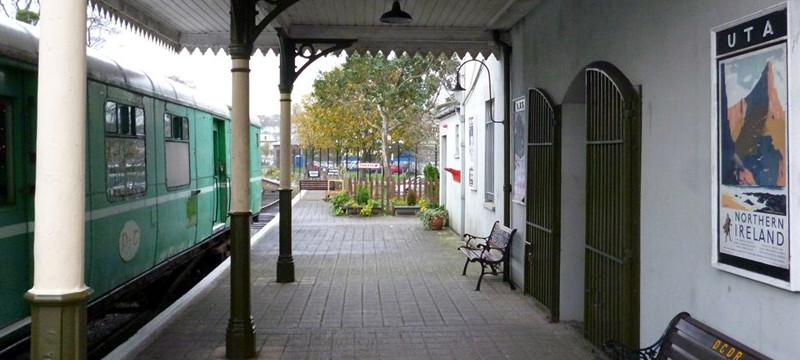 Downpatrick and County Down Railway
Downpatrick, Northern Ireland
This heritage railway links the village of Downpatrick to Inch Abbey 3 miles away. A team of volunteers operate steam locomotives on the line on certain days of the month with seasonal trains laid on for Easter, Halloween and Christmas. You can find out when the trains are running by visiting their website.
The railway has accessible carriages with ramps and double doors. A visitor who uses a wheelchair gave the railway 4.5 stars, saying that "The staff are all volunteers and the attention to detail and TLC that's been put into the museum reflects an impressive level of devotion."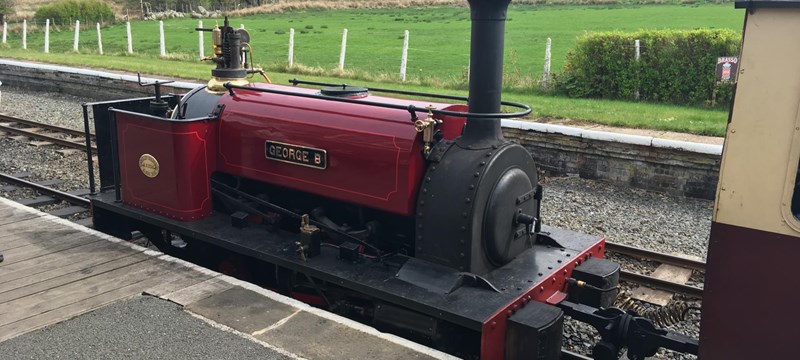 Bala, Wales
This narrow-gauge railway takes visitors on a scenic journey along the shores of Llyn Tegid (Bala Lake) from Llanuwchllyn station to Bala. The railway uses smaller steam and diesel locomotives that once worked on the many quarries and mines in the area – some of the locomotives are more than 100 years old! You can find out what trains are running and when by visiting their website.
A wheelchair user gave the site 4.5 stars and had this to say about her trip: "Although it was a squeeze onto the train, we have to remember this is an old restored steam train. The staff could not have been more welcoming and helpful and a ramp was provided straight onto train which had 2 marked disabled bays."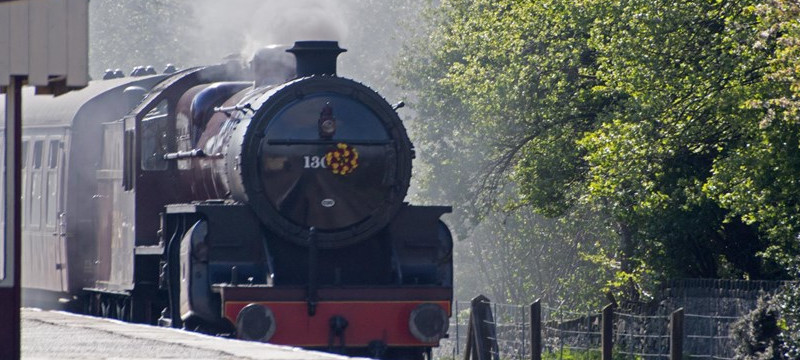 Bury, Greater Manchester
The East Lancashire Railway carries passengers from Bury near Manchester to Rawtenstall. The heritage railway runs a mix of steam and diesel locomotives along a line first opened in the 1840s. Trains run on weekends and on certain weekdays. You can find train times and fairs on their website.
One visitor travelled in the accessible carriage with wheelchair and said that "The train has a lovely adapted wheelchair carriage with plenty of room. The guard asked me what I thought of the new carriage (which still has all of its original old character and smells) I thought it was amazing. In coming months they are adding further accessible carriages."
The Mid Hants Railway - Watercress Line
Alresford, Hampshire
This 10-mile long steam railway links the picturesque towns of Alton and Alresford. Visitors can also see the Handyside Bridge, relocated there from Kings Cross Station in 2011 and famous among Harry Potter fans as the bridge to Platform 9¾! Wheelchair users can travel on either the adapted passenger carriage or in the brake compartment of the train, both of which can accommodate multiple wheelchairs.
One mobility scooter user who visited said that "I had several people push my mobility scooter up the ramps they brought out for me to embark or disembark on as my scooter isn't that powerful enough to climb the steep incline. […] I brought along a travel wheelchair that was small enough to use almost anywhere but I didn't need it." He gave the Watercress Line 5 stars for its accessibility!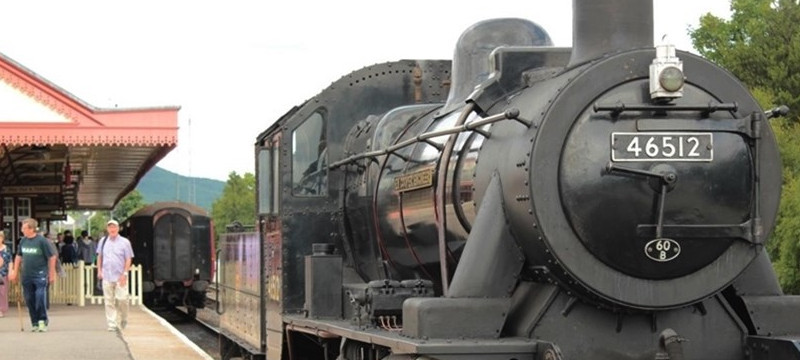 Aviemore, Scotland
The Strathspey Railway runs through some of the most spectacular landscapes in Scotland through the Cairngorms from Aviemore to Broomhill. The railway runs a mix of diesel and steam locomotives. To find out more about train types and times, you can check their timetable page here.
The guard's van is wheelchair accessible. There are also wheelchair spaces in standard class that can be booked in advance. Reviewers have typically given the Strathspey Railway 5 stars for accessibility, with one visitor saying that "The journey itself is really scenic with good views of the Cairngorms. My favourite is Boat of Garten station, where the train often stops to fill with water. The current end of line is Broomhill but, in the future, will go all the way to Grantown-on-Spey."
There are lots of heritage railways reviewed on Euan's Guide! We'll be revisiting this topic in Part 2 with more highly-rated steam railways. Stay tuned!
Locations: Aviemore, Downpatrick, Manchester, Alresford