Band on the Wall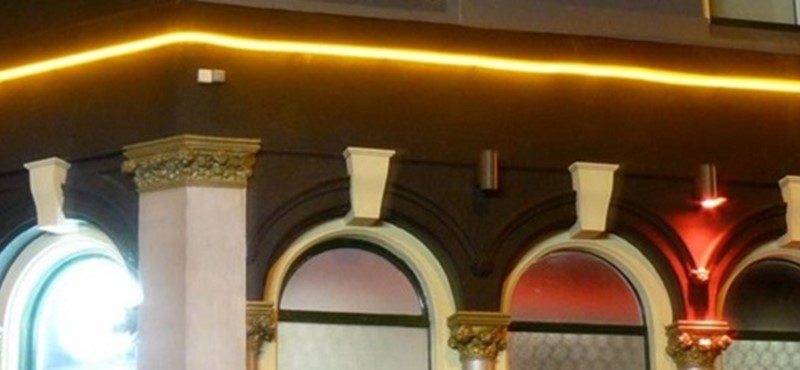 Stumble across this legendary Swan Street music venue in Manchester and you'll soon realise that Band on the Wall is a firm local favourite. The music venue is not-for-profit run by the charity, Inner City Music, and it exists to bring audiences the best music from around the world. A place to eat, drink, socialise and listen to music; we spoke to Gawain Forster of Band on the Wall to find out more about disabled access at this Attitude is Everything Gold Status venue.
Band on the Wall was the first UK small venue to be awarded Gold Status for disabled access and inclusion by Attitude is Everything which puts it on a par with massive music festivals such as world renowned Glastonbury; quite the achievement for a 320-capacity gig venue in Manchester. We asked Gawain what challenges small venues faced compared to large concert venues in achieving good disabled access. He told us that for them, it's not possible to provide dedicated stage viewing platforms, but that aside from this Band on the Wall faces the same challenges as larger venues.
Small adjustments to the running of this listed Victorian venue have succeeded in making a big difference to Band on the Wall customers it seems. Gawain told us that access training for all of the venue's employees has ensured that staff are aware of the main barriers to access and know how to accommodate users with access needs. One Euan's Guide reviewer experienced this and said, 'the venue staff are very helpful and receptive to access requests. The staff treated me with respect and ensured I could move around the venue with ease'.
We asked Gawaiin how Band on the Wall gets around the issue of missing disabled access features in a challenging building, such as an old Victorian building:
'We have an access document which outlines what we have – we can only be honest about what we are unable to provide. People making enquiries are usually fairly specific about their requirements which makes an honest reply easy.'
And it's not just disabled people that are benefiting from Band on the Wall's improved disabled access. Gawain told us that features such as the lift have benefited everyone. So what exactly are other music venues, small and large, missing out on by not improving their disabled access? Here's what Gawain believes:
'Obviously there is some income from these customers – but the main thing they are missing out on is the regular direct contact with this customer base – and the feedback that they provide, which has been very positive and complimentary. Most customers only contact when there is a problem, but most users with access issues provide feedback directly to me and it has always been positive – which is great for moral generally.'
Renovation of Band on the Wall was completed in 2009, and the people behind the venue have continued to show commitment to making the environment as accessible as possible. They have implemented accessible booking systems, an induction loop is fitted at the box office and there are accessible toilets on all levels of the building. The venue also has dropped-counters at the box office and at the main bar for wheelchair users.
Band on the Wall are listed on Euan's Guide and encourage visitors to review by linking to their profile on the access section of their website. They have so far had five very positive reviews! And Gawain's favourite? It would have to be this one, because you just can't say much more than 'best night ever!'.
Read reviews of Band on the Wall >>
Locations: Manchester