Press Release: Businesses asked to pull the cord for World Toilet Day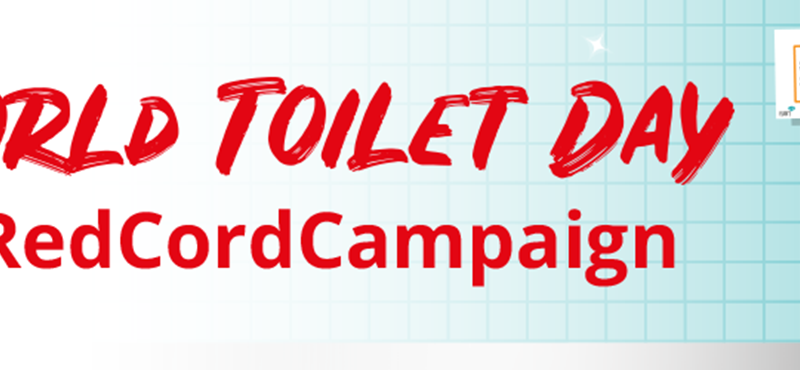 Businesses across the country are being asked to pull together to test the red emergency cord in their accessible toilets on Tuesday 19th November for World Toilet Day. This simple action has the potential to save lives and will make accessible toilets safer for disabled people to use.
World Toilet Day was first established by the World Toilet Organization in 2001 as a way to tackle the global sanitation crisis. Since 2013 it has also been an official United Nations day. UK based disabled access charity Euan's Guide wants to use this recognised day to raise awareness of the dangers closer to home that so many disabled people face when using accessible toilets in the UK.
Building guidance recommends that accessible toilets have an emergency assistance alarm system with a red pull cord that is easily identifiable and reachable from the toilet and the floor close to the toilet. Far too often people in distress are unable to raise the alarm, leaving them trapped with no easy way to ask for help. 
A recent poll showed that 57% of people frequently came across red emergency cords that they felt were potentially dangerous. This is often caused when cords have been cut too short or where they have been tied up out of reach.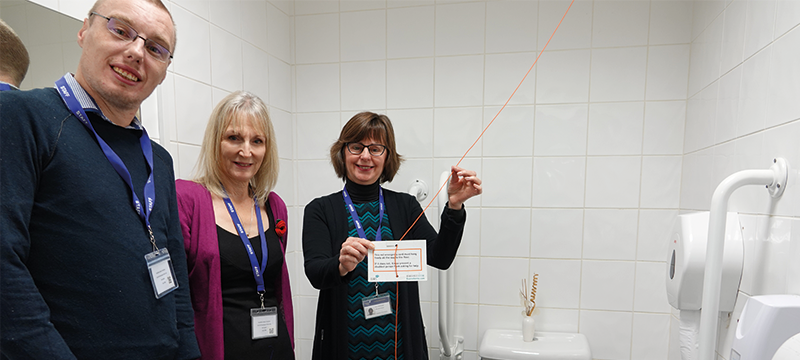 Euan's Guide has successfully distributed over 50,000 Red Cord Cards which are attached to red emergency cords and act as a preventative measure to ensure the cords are reachable for anyone lying on the ground. The charity now wants to see regular tests and checks put in place across the country, similar to those carried out on fire alarms. This would involve businesses testing that the alarm is working, carrying out regular checks to see if the cord has been left within easy reach and making sure staff can identify and respond to the alarm. It is only through regular testing that businesses will be able to ensure that their red emergency cords are working and that their staff know how to respond once the alarm has been raised.
Euan MacDonald, co-founder of Euan's Guide said: "We are determined to make the world more accessible, but we cannot act alone. We need businesses to get involved and improve their access to create a safer environment for disabled people. People often assume that everyone in the UK has access to a safe toilet when they are out and about, but sadly this is not the case. We regularly hear from people who have been left lying on the toilet floor for a substantial length of time after being unable to get the required assistance."
Disability Action Yorkshire have signed the pledge.  Jackie Snape, Chief Executive at Disability Action Yorkshire said: "We are taking part in the Red Cord Campaign on World Toilet Day because we want everyone who uses our loos to feel safe and secure. We check our red cords every week when we check the fire alarms – that way it never gets forgotten and we always know the cords are where they should be and working. Check those cords!!!"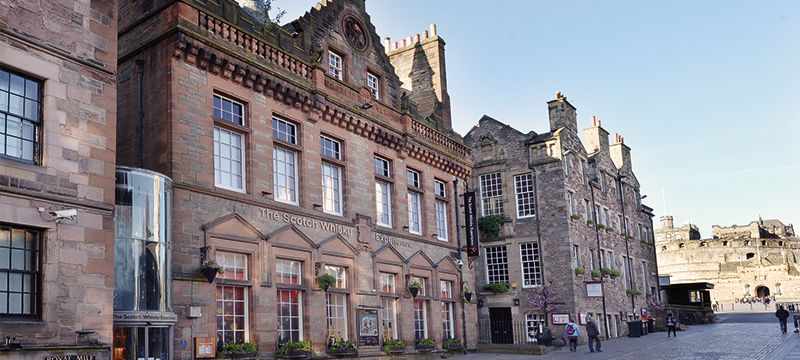 The Scotch Whisky Experience, a 5-star visitor attraction in the Scottish capital will also be pulling their red cord on World Toilet day. Gillian Beaton, Senior Marketing Manager at The Scotch Whisky Experience said: "We are delighted to support Euan's Guide and take part in the #RedCordCampaign. The Scotch Whisky Experience welcomes everyone, and we aim to make our customers' visit as accessible and enjoyable as we can. We are always looking at ways in which we can enhance our visitor experience. The comfort of all our guests is something we take seriously and we are happy to be able to show and highlight our commitment to making our venue as accessible as possible. We have Red Cord Cards in all our accessible loos and staff are trained as part of their induction on what to do should an alarm go off. It's great to see such an initiative taking place which will assist in raising awareness of how vital red emergency cords are".
Businesses interested in taking part are asked to sign the World Toilet Day pledge on EuansGuide.com/world-toilet-day. There they will also find a step by step guide for how to take part and useful resources for improving their accessibility.
Euan's Guide runs an online review website where people rate the disabled access at the places they visit. The charity is inviting the public to get involved in their World Toilet Day campaign by leaving reviews on the website for the accessible toilets they come across. People are also invited to attach the Euan's Guide splash-proof Red Cord Cards to red emergency cords to inform everyone who goes into the accessible toilet how the cord should be left. Members of the public can request Red Cord Cards at no charge from the charity by going to EuansGuide.com/redcord. Public places and businesses can also request Red Cord Cards for their premises in return for a small donation to the charity.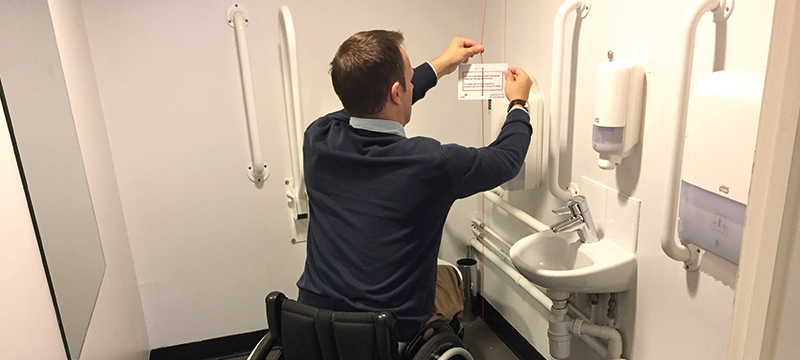 -ENDS-
Notes to Editors:
For further information please email press@euansguide.com or call 0131 510 5106.
Euan's Guide
EuansGuide.com is the disabled access review website where disabled people, their family, friends and carers can find and share reviews on the accessibility of venues around the UK and beyond. Having access to good quality disabled access information inspires confidence and removes the fear of the unknown. It breaks down the barriers of exclusion and makes it easier for disabled people to find great places to go.
The charity was founded in 2013 by Euan MacDonald MBE, a powerchair user and his sister Kiki after Euan was diagnosed with Motor Neurone Disease and a lack of disabled access made everyday experiences stressful. The website now holds thousands of reviews and is an invaluable tool for many disabled people.
Red Cord Cards
Red Cord Cards have been designed to fit easily onto red emergency cords without setting off the alarm. The text on them reads simply: 'This red emergency cord must hang freely all the way to the floor. If it does not, it may prevent a disabled person from asking for help.'