Christmas Review Round-Up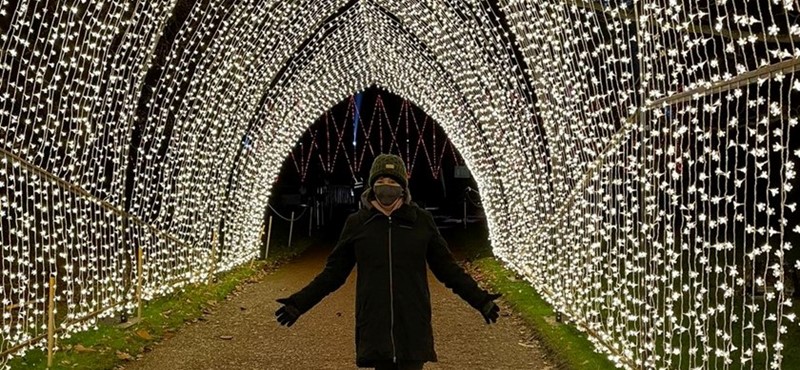 Hello everyone, I hope you are all doing well and managing to survive the colder weather. In our latest blog we are bringing you some Christmas cheer by sharing with you some of the fantastic reviews that we have received in November and December to round off the year on a positive note.
There is a varied selection of reviews to explore in this blog. I hope you enjoy reading our selection and if you have any suggestions of places that you have visited that you would like to tell people about, why not take a few minutes to write your own review.
Places to stay
if you're looking for a change of scenery this winter then why not pay a visit to the Homelands Trust in Lundin Links, Fife. TianaTaylor said: "We stayed in Masney Lodge and it was home from home. Fully equipped for every need and very clean, couldn't have asked for more."
Another excellent review comes from reviewer K_L_S after spending a family holiday in a lodge in Thorpe Forest. This reviewer mentions that there are accessible lodges on site but on this occasion they didn't stay in one. The reviewer also comments that "the staff are wonderful nothing is too much trouble for them."
Christmas lights and Christmas cheer
If you're in search of festive cheer and something special to mark this season, then why not pay a visit to the Royal Botanic Gardens in Edinburgh. Ruthp gave the Christmas lights experience a 5-star review and said, "The gardens have wide tarmac paths. Great for mobility scooters and chairs.

Time for a cuppa
If you are looking for somewhere to chill out with a coffee or perhaps have lunch with a friend over the holidays, here are some places that come highly recommended. class
Firstly, Euan's Guide Ambassador TinaHodgkinson gave WAVE cafe in Hackney London a 5-star review. "I felt Covid confident. There were bottles of hand sanitiser on each table. The cafe was not especially busy when I visited, so there was plenty of space. The outdoor seating area would be a very nice area to sit out in during the warmer weather." 
Secondly, the Bluebird Bakery comes highly recommended by Pinkrosefairy, this time in Acomb near York. They said: "Most staff wear masks but I haven't seen a much table cleaning. I feel safe enough to visit regularly as there is decent ventilation from the door opening."
Curl up with a good book
During the dark winter evenings, there's nothing better than settling down to read or listen to a good book. If you're keen to find your next festive read then we have two reviews of accessible bookshops for you.
Ruthp gave the rare birds bookshop in Edinburgh a 4-star review. She said: "Shop is on the level and there is plenty of room to manoeuvre inside but the door in is manual and quite heavy, plus it isn't the widest. I needed someone to open and hold the door for me."
Euan's Guide Ambassador TinaHodgkinson features again, giving Treadwell's Books in London a 5-star review. "Treadwell's felt very safe. There is hand sanitiser at the door and a sign asking you to wear a mask. There were a few other people in the shop but it is spacious enough to maintain social distancing."

Shop till you drop!
If you enjoy some last minute shopping locally to find a gift for a loved one, we have a selection of shops suggested by our reviewers.
AngelaTopping gave an excellent review of the Lakeland store in Windermere. "Welcomed by staff at the door, in a helpful but non-pressurising way. Sanitiser at the door but no pressure to use. Disabled parking close to the automatic door. Plenty of space around the displays for a wheelchair."

Angela also sent us another review of High Legh Garden Centre. "There was room for the wheelchair all around the site, and the cafe area was spacious. The tills are low enough to be served from the chair, and the staff were all fantastic" Angela's visit to Highlegh Garden Centre
Angela's visit to High Legh Garden Centre
I hope the reviews within this blog interest you and inspire you to write your own reviews or visit somewhere new over the holidays. Thank you to everyone who is taking the time this year to send us fantastic reviews. We love reading them and by sharing your review you could help other disabled people and their families find great places to go. If you have visited somewhere recently and would like to share it with others then please send us your reviews and experiences and we'll publish them on Euan's Guide.
Written by

Zoe Maclean

, Volunteer Coordinator