The Community Impact of Euan's Guide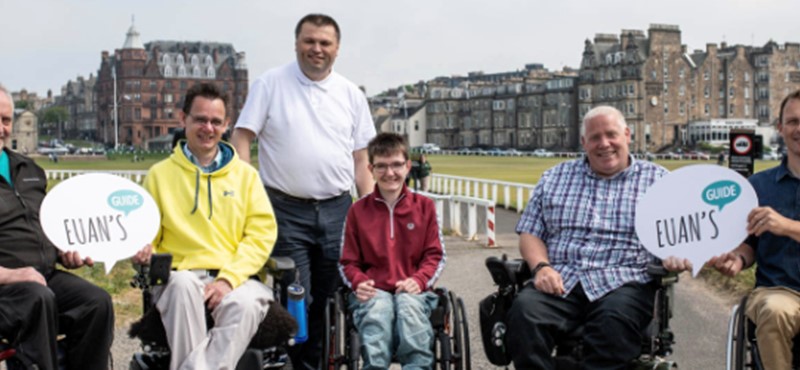 Euan's Guide is a charity created to make the world more accessible. We do this through our disabled access review website, which makes it easier to find great places to go thanks to all of the reviews left by disabled people, their families, friends and carers.
Of course, this year, in response to Coronavirus, we've turned our attention to supporting disabled people in different ways. From launching a forum at the start of lockdown to make it easier to find and share things to do while we stayed indoors, to creating our Face Mask Exempt badges to help exempt people feel more comfortable visiting places where the majority of people will be wearing a face covering. We're pleased to say we've had positive feedback from our users for these initiatives, which were all developed off the back of comments from our users, and to top it off we have been selected as a finalist in Community Impact Award category at this year's AbilityNet Tech4Good awards. The awards celebrate projects where technology is helping make the world a better place. ​We're delighted to receive this recognition for the work we've been doing, but there are two important aspects that we have developed in response to Coronavirus that we are hoping to grow to support more disabled people going forward.
Coronavirus has brought with it a host of new challenges with places changing their access to make social distancing and other Covid-19 preventative measures possible. Disabled people no longer know if they can get in, move around and enjoy places. Now, more than ever, we need your support to help harness the power of reviews and personal recommendations. 
We've launched a Crowdfunding project to help us raise funds to allow us to reach more of the 13.9 million disabled people in the UK who could benefit from using our review website. With your support we can also expand our limited service to start offering more virtual events to connect disabled people across the UK and get them sharing the places they love to visit and why.
By working together and sharing experiences, we can reduce the fear of the unknown and give people the confidence to explore new places. 
We've seen the benefits of online events in recent months that have enabled people to participate in activities without many of the usual physical and financial barriers. We're keen to ensure online events continue alongside in person events in the 'new normal'. By raising funds we can put on a programme of events and make these virtual events accessible for our users regardless of where they live.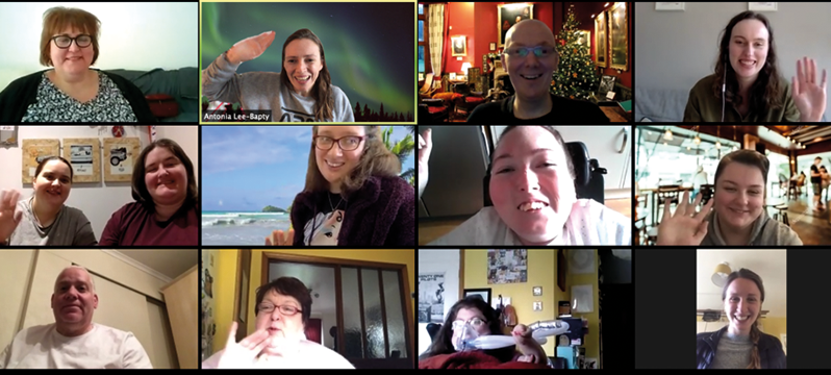 People should be able to quickly and easily find disabled access and Covid safety measures in one place, which is why we adapted our website to do just that. So now reviewers can mark if they felt 'Covid confident' in their review and comment on the measures they noticed. Venues can also list their disabled access information and Covid precations on our website for free. 
Thank you for taking the time to read this blog, you can find out more about our crowdfunding project on Crowdfunder by following the link below. If you are able to support us with a financial contribution, thank you! If not, we still appreciate all the support you give us by telling people about us and contributing to the website, this really does help so thank you!
Support our crowdfunding campaign
Don't just take our word for it. Here is what people have told us: 
"Before I can make an informed choice regarding whether somewhere is safe to visit, I have to know what precautions and/or restrictions are in place. Access (including accessible parking) and Covid-19 precautions are essential."
"If it wasn't for Euan's Guide I'd be terrified to try new places."
"Really hope more things are online. While the rest of the world has locked down my world has opened up through things being available virtually. I dread seeing everything shrink again. It has been nice to feel like a person and member of society for a few months. I hope we're not forgotten now."