Share Covid Information in Your Reviews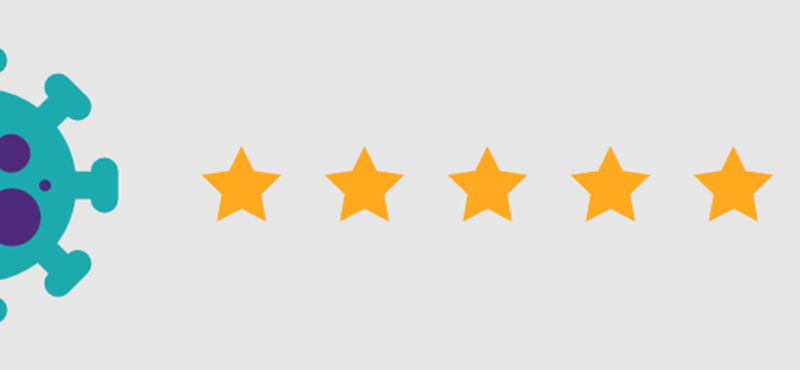 As venues slowly start to open again throughout the UK, all of us at Euan's Guide want to make sure that disabled people can find out if a place has good disabled access and is safe to visit. Different venues will have different measures implemented, for example, to encourage social distancing and hygiene. We believe this information should be accurate and accessible for those that need it.
We are encouraging venues to update their disabled access information on Euan's Guide – but we also want you to tell us and each other if you felt 'Covid confident' visiting the venue. This recommendation from visitors can go a long way in encouraging other people to visit, and it also shows venues why disabled access information is so important, especially as lockdown restrictions are lifting.
Leave a review to share your views
And if you feel the venue's Covid precaution measures could have been improved, leaving a review on our website is a great way to make venues aware of things they can improve while also making other people aware of what to expect before they visit.
Browse the reviews and listings which have shared Covid precautions information.
In recent research we have heard that disabled people are concerned about physical distancing measures and other implementations affecting disabled access. Recent reopenings have shown that a lack of accessible parking facilities, toilet facilities, and resting areas are being overlooked to facilitate reopening measures. We want to help ensure venues do not forget or disregard the needs of disabled people as changes come into place.
Our co-founder Euan MacDonald says "Now that places are reopening it is not just disabled people and people travelling with them that are looking for this information. Everyone wants to know where is open and what their visit will be like. When I read access reviews from other disabled people I feel more confident visiting this venue as they notice the same barriers that I may face as a powerchair user."
Euan's Guide has been providing access information from disabled people for disabled people since 2013. We believe this extra information is extremely important and helpful for those who may otherwise feel excluded by reopening measures.
Follow the links below to find out more about what we've been doing during the Covid-19 pandemic. To hear from disabled people on how Covid has affected them, read our Voices of Covid blogs here. 
More from Euan's Guide