Days out around Stirling with disabled access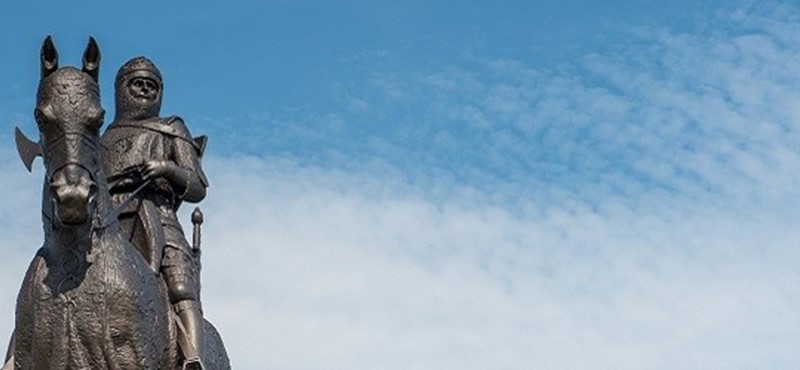 An old yet lively city, Stirling is a popular place to visit for a fun day out with family or friends. Steeped in history, close to the Trossachs National Park, and surrounded by bright open countryside; this city is a great base for exploring an interesting pocket of Central Scotland.
Blair Drummond Safari Park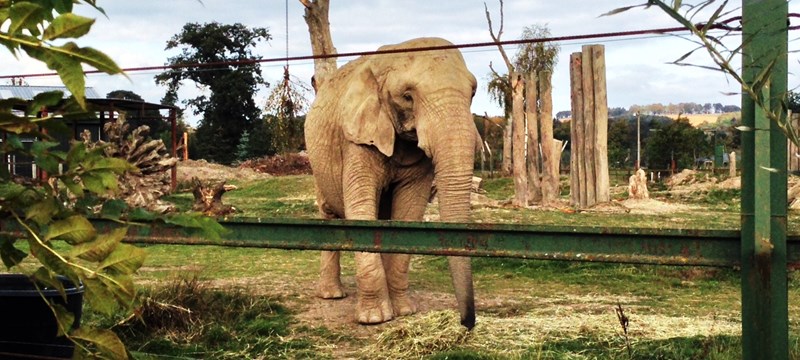 Head to Blair Drummond Safari Park where you'll get the chance to see all kinds of animals including bison, camels, elephants, giraffes, lions, meerkats, ostriches and more! Excitingly, the park recently opened its new Changing Places toilet.
"Most of the 'exciting stuff' takes place in the car – e.g. when you're driving in the lion enclosure! At the areas you get out to explore most of the structures have ramps into or onto viewing areas. A notable exception is the boat trip to the chimps and some of the activities such as the Flying Fox zip wire (which are not accessible). There is also good signage throughout and 'talking telescopes'."
The Loch Katrine Experience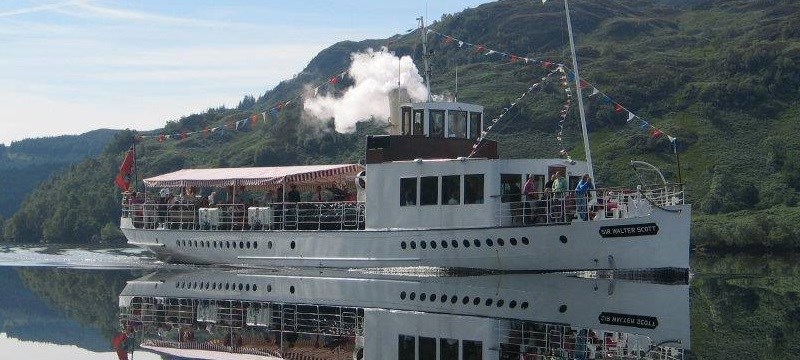 Make your way to the Trossachs near Stirling to experience the beauty of Loch Katrine on board one of the daily cruises. Look out for the Sir Walter Scott steamship! The Loch Katrine Experience has been rated 5-star on Euan's Guide:
"We found the signposts to be excellent in getting us to the pier and found a disabled parking bay right beside the booking office/jetty. Boarding was made easy for the wheelchair thanks to a ramp and the crew members willing to assist. Due to the weather I stayed inside and, although the cabin was busy, I was able to have good forward and side facing views."
The Battle of Bannockburn Visitor Centre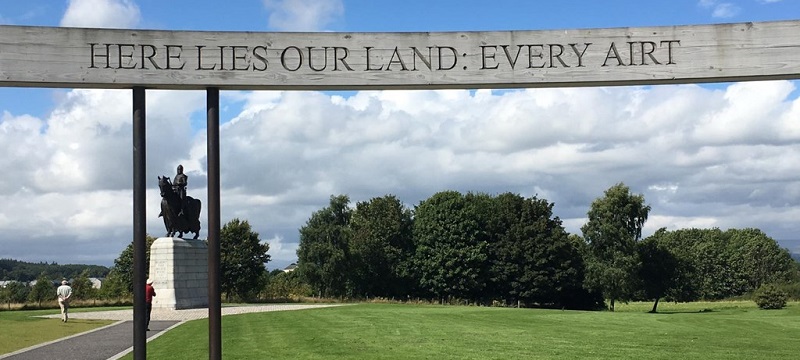 The Battle of Bannockburn Visitor Centre may tell old stories, but it uses state-of-the-art 3D technology to do so! They have recently opened their new Physic Garden which has guided walks, weapons handling, medieval games, arts and crafts.
"Nice place for a pit stop and to learn a little about Scotland's history. The landscape and statues are very impressive. The shop and exhibition area are all flat, and signs are large and easy to read. Outside is very accessible with wide paths and steady ramps."
The Alpaca Trekking Centre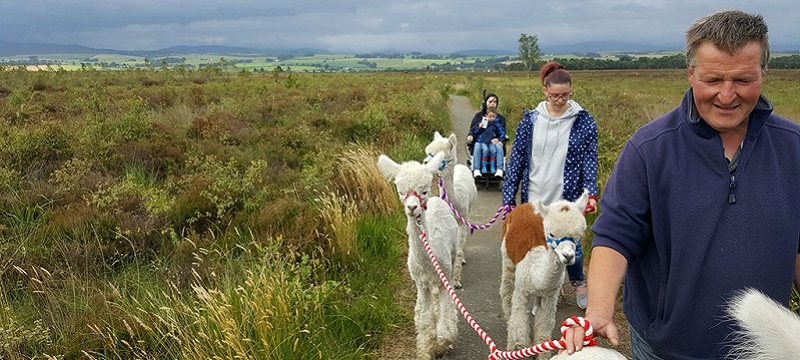 Are you a big fan of alpacas? Luckily for you, you can go on a wheelchair accessible trek with these lovable creatures at Moss Field Farm! The Alpaca Trekking Centre is in Thornhill, Stirling, and is a fun way to spend a day out with friends or family.
"The alpaca trek is completely wheelchair accessible and all on the flat. There are no steps at all. I found the alpaca trek very enjoyable and easy to do in my powerchair. There were two cattle grids to cross during the trek, but these were easy to cross and the owner stood behind me in case I needed a push, but it wasn't required."
Stirling Castle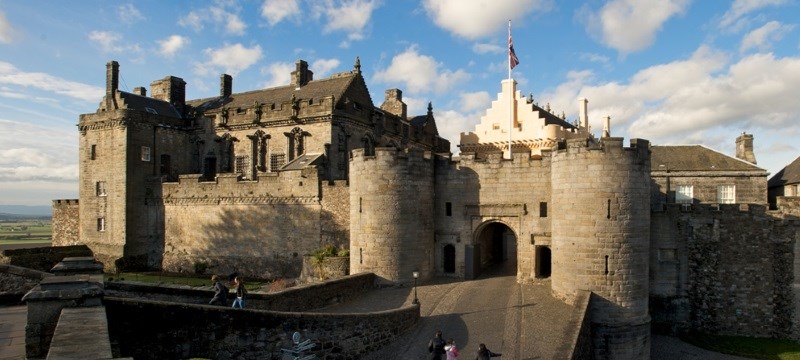 Meet costumed characters, explore the majestic rooms and join a guided tour of Stirling Castle, all perched on top of a massive grey rock. Watch out for cobblestones at this old castle, but do enjoy the various interactive and multi-sensory exhibits on show.
"The car park is right near the castle, parking is free for Blue Badge holders. If you mention the wheelchair when you get tickets, a wheelchair accessible vehicle can be provided to take you to the top of the castle. You can then make your way down and around, although it is cobblestones!"
Have you been on a day out to Stirling?
Tell us what you did! We need more disabled access reviews of places in Stirling.
Locations: Stirling