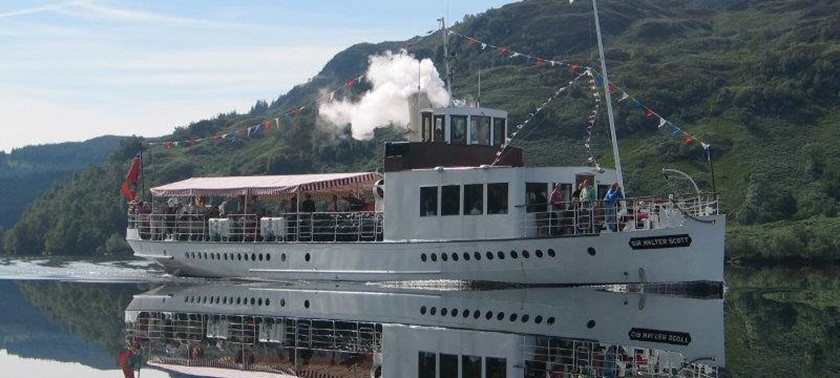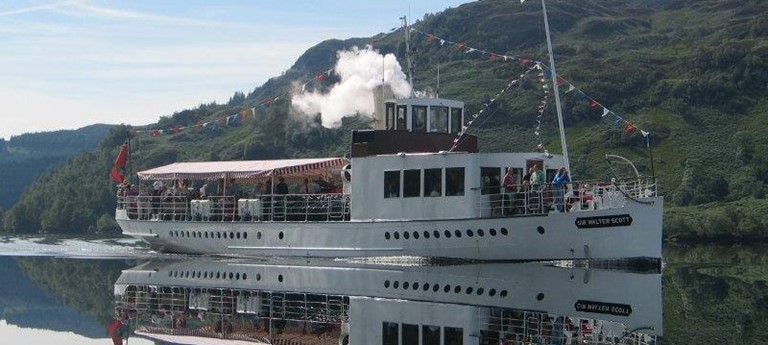 The Loch Katrine Experience
Trossachs Pier, Stirling, FK17 8HZ, United Kingdom
|
01877 332002
|
Website
An enjoyable way to experience Loch Katrine
Visit date:
This review is especially helpful for those who have or use the following: Wheelchair
Overview
Our plans to has a sail on the Sir Walter Scott were scuppered last September when the vessel was out of action whist we were staying in the area. Not so this time however and I phoned up to make a booking in advance of us going as I use a wheelchair and couldn't see how to book such on the website.. I spoke to a very helpful gentleman called Gordon who advised which was the better of the two days I could visit, in accordance with advance bookings and what was also happening on the pier. We were also just told to pay on the day incase our plans were changed. Being a wheelchair user also gets a £1.50 discount on the aduly fare. Obviously he couldn't guarantee what the weather would be and we found the day we visited to be fairly dreich. Having had an 'interesting drive' over from Dunblane, we found the signposts to be excellent in getting us to the pier and found a disabled parking by right beside the booking office/jetty. Boarding was made easy for the wheelchair thanks to a ramp and the crew members willing to assist. Due to the weather I stayed inside and, although the cabin was busy, I was able to have good forward and side facing views. My wife and daughter braved the elements and went out to the forward seating areas for a bit. Although we didn't try them 'Special teas/coffees' were being sold as was photographs taken by the on board photographer' Unfortunately the weather did hamper viewing the peaks during the two hour sail up to Stronachlachar Pier but I found the bits of commentary interesting as landmarks were pointed out as well as historic facts. Despite the weather hampering the views and a busy and a noisy cabin, I did enjoy have the sail on the Sir Walter Scott - another of the my bucket list
Transport & Parking
One can drive to thre Trossach Pier from anywhere in Scotland. Theree is one disabled parking bay right beside the booking office with another three withing 50 yards
Access
The pier along to the Sir Walter Scott is totally flat and undercover. The access onto the shiop is by a very shallow ramp and we found the crew members more than willing to assist. See https://www.lochkatrine.com/contact-find-us/accessibility/
Toilets
Sorry, I did not use them, but did note an accessible loo onboard. See https://www.lochkatrine.com/contact-find-us/accessibility/
Staff
Very helpful when and if required. They let you get on with things if it appeared that you didn't need assistance, whicj I thiought was good. See https://www.lochkatrine.com/contact-find-us/accessibility/
Anything else you wish to tell us?
Try to pick a day when visability is good.
We've had 2 reviews for The Loch Katrine Experience