Stirling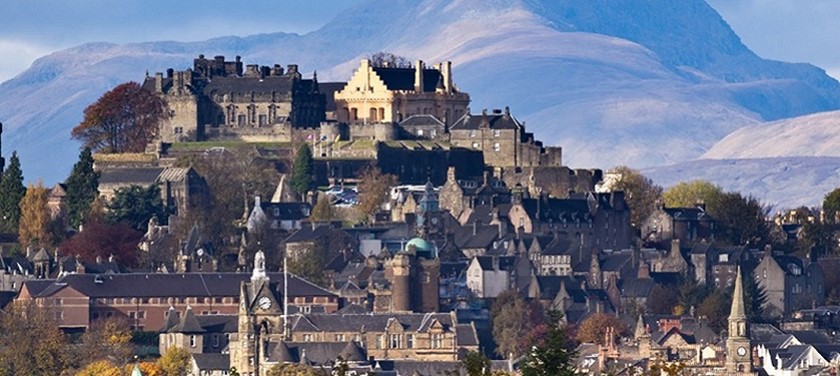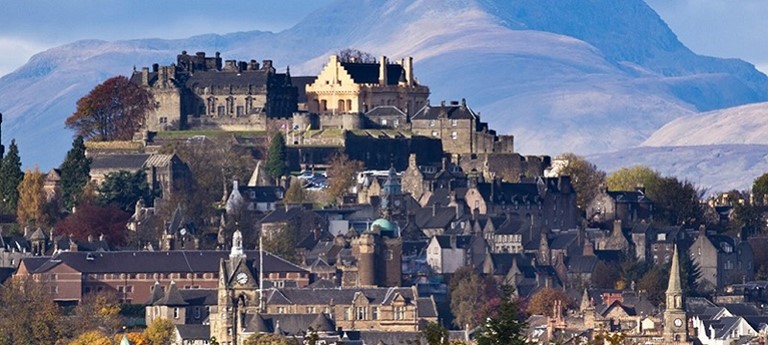 Explore the beautiful historic city of Stirling in the heart of Scotland's bustling Central Belt and learn about its long and influential past which made Scotland the nation it is today. Nowadays, Stirling is a vibrant mix of the old and new, steeped in historic atmosphere.
Location, Location, Location
Stirling is right in the heart of Scotland and is easily reached via the major national transportation routes. If you plan to arrive by train, be aware that one reviewer told us Stirling Railway Station is "generally good, but incomplete", as there is a lack of disabled access to both platforms 9 and 10.
When getting around town, consider using Jack and Al's Taxis as they have an impressive 5-star review with one wheelchair user saying they are "very happy to recommend to a disabled traveller whether as part of a larger party or on their own". You can pre-book taxis before travelling if you prefer to discuss your requirements in advance!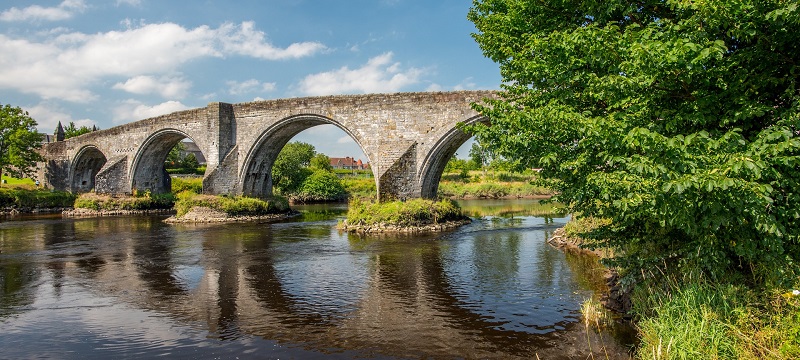 Wheelchair accessible hotels
Stirling is a small and busy city with lots going on for visitors and locals alike. You can enjoy all of this by day and escape to a luxurious retreat by night at the Doubletree By Hilton Dunblane Hydro, just five miles from the city centre. One wheelchair user enjoyed their stay there and wrote:
"A nice touch was that the wardrobe had a pull down/out rail making it easier for a wheelchair user. We used the pool twice and found the staff to be very friendly and most helpful. I had checked previously and they do have a hoist to get into the pool, as well as a disabled changing room with its own loo and shower."
If you're only visiting for a night or two, the Holiday Inn Express is a convenient hotel in Stirling's Springkerse Business Park. The hotel has a 5-star review on Euan's Guide by one powerchair user who said:
"I went here for three nights and the rooms are really big, I had an electric wheelchair. Big toilets with grab rails, and wet rooms in the disabled rooms."
For a place to stay a short journey from the city centre, our reviewers recommend The Stirling Court Hotel which is on the University of Stirling's beautiful and green campus. A reviewer noted the excellent staff and "spectacular views of the Wallace Monument."
For a more unique and unconventional accommodation, just twenty minutes from Stirling sits the delightful Lake of Menteith Hotel which was once the manse for the church and is now in the style of a New England Waterfront Inn. You can expect a peaceful night's sleep in this 5-star reviewed hotel, as well as some extraordinary views across the ever-changing scenes on the waterfront!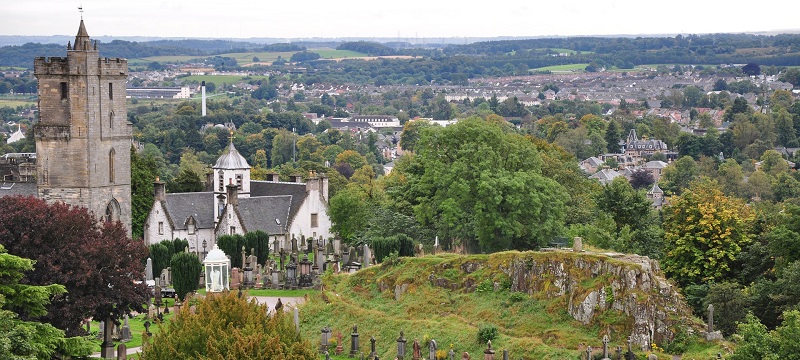 Shopping in Stirling
When you're in need of some retail therapy, start with The Thistles Shopping Centre on Goosecroft Road! There are over ninety stores inside including high street favourites and local businesses. The mall is a 2-minute walk from the train station and there is also a bus station directly outside. One powerchair user told us there was, "level access to enter the centre, automated doors, and open shop fronts".
Where to eat
Head to Kippen just outside the city where the Woodhouse Coffee Shop has home baking, a deli and coffee in a rural setting. One wheelchair user loved visiting and said:
"This coffee shop has a ramp to the entrance and a disabled access toilet. There is enough space for a wheelchair to turn around. Staff are very friendly and happy to help. The sandwiches and snacks are freshly made to order and the home baking is 'to die for'".
In Stirling, give the Legends Coffee House at the foot of The National Wallace Monument a go. It's a top spot for breakfast!
The Kilted Kangaroo is a restaurant and bar with an Australian theme which uses locally sourced produce. A Euan's Guide reviewer gave the restaurant a 5-star rating saying, "this relaxed atmosphere is the ideal place to enjoy a meal with friends."
The Blair Drummond Smiddy Farm Shop also receives good reviews on our site with a lovely shop to buy local produce and crafts, and a café that has stunning views of the countryside. The "spectacular views" were a major hit with one of our ambassadors.
For cake and coffee in the city centre, The Burgh Coffeehouse is close to the Thistle Shopping Centre and our reviewer noted that it's "a chic little place crammed full of books," giving it a 4-star rating.
Scottish history on your doorstep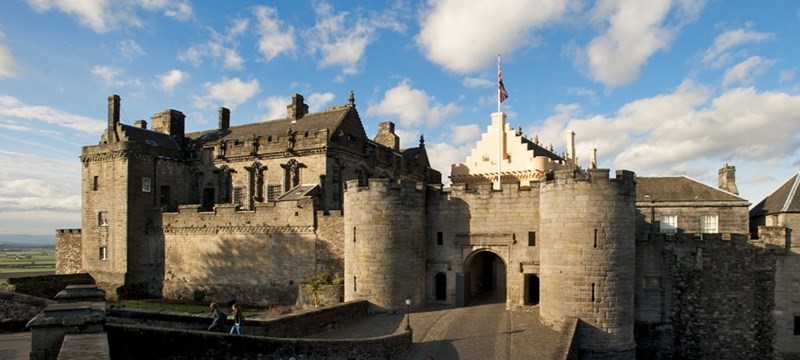 Created as a Royal Burgh in 1124, Stirling is a mesmerising place to learn more about Scottish history and heritage. Standing above the city, visitors can experience the fortress of Stirling Castle and enter the world of renaissance Scotland. With step-free access to the visitor centre and shop which includes an induction loop, this attraction is equipped to meet various access requirements.
The castle has been rated 4 stars on Euan's Guide, with one reviewer calling it "a castle with character" and said: "don't forget to explore the Vaults that are under the Palace. See where the lion lived and visit the access room where there are films, objects and activities to help with explaining the Castle. Handily there is an accessible loo adjacent to this room as well".
If you enjoy visiting castles, check out Doune Castle which is a fifteen minute drive from Stirling!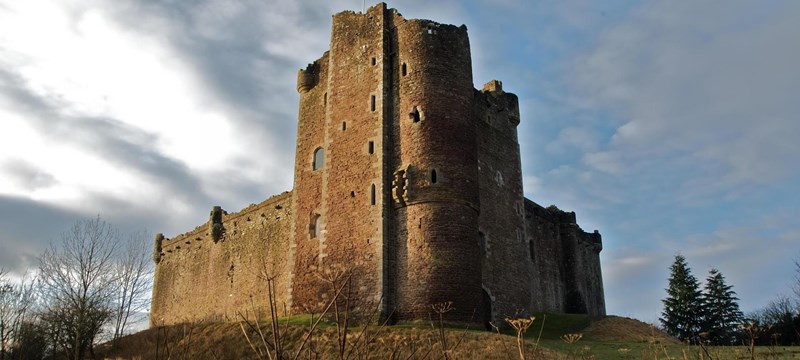 The National Wallace Monument is another historic attraction in Stirling that has been rated 4 stars for its accessibility. This monument is a world-famous landmark that commemorates the 13th century hero Sir William Wallace and overlooks the scene of Scotland's victory at The Battle of Stirling Bridge.
One reviewer said that this was "a great place to visit if you can manage the climb, and if you can't my friend tells me the cakes and coffee in the cafe were superb!". It is worth noting however that the walkway up to the monument is steep and there is a fair distance to cover. One reviewer suggested to take the courtesy minibus which leaves from the bus stop just outside of the visitor centre.
A ten minute drive from the city, The Battle of Bannockburn Visitor Centre transports you to the centre of one of the country's most important battlefields. One reviewer told us: "the surfaces around the monuments are varied, but you can get up close and feel amongst the 'action'. The views and the atmosphere were fabulous!"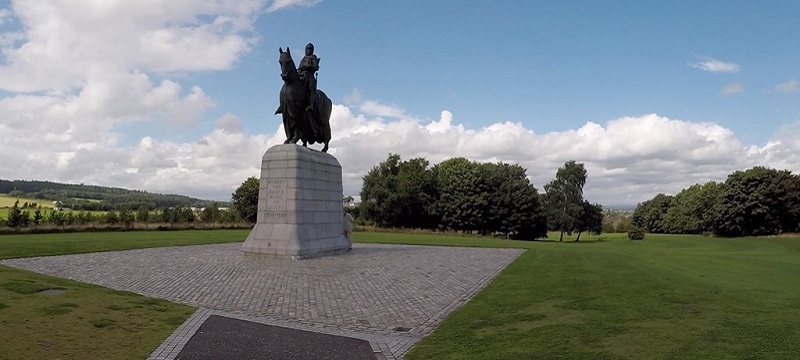 Stirling is also home to Scotland's 'dedicated building conservation centre', a unique place to learn about the skills and tools behind building conservation! One visitor gave The Engine Shed a 4.5 star review and said:
"The staff made my visit. The warm welcome and the time spent explaining the building and it purpose was enough to make me decide to have a return visit to explore further!"
Outdoor adventures
When in Scotland you are never far from its beautiful wide open spaces, even when you're in a city!
Just over an hour from Stirling is Loch Katrine where you can board the awe inspiring historic Sir Walter Scott steamship as part of The Loch Katrine Experience. There's an accessible toilet in the car park and parking spaces available. This experience received a 4-star review on Euan's Guide with one reviewer saying it was "an enjoyable way to experience Loch Katrine" and another recommending booking in advance to make the most of the trip.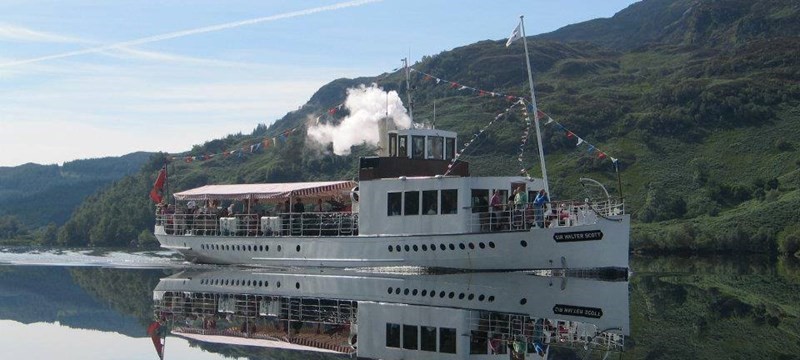 For those who prefer to keep their feet firmly planted on land, take a step on the wild-side at the fun filled Blair Drummond Safari and Adventure Park. Set in 120 acres of beautiful woodland, Blair Drummond Safari and Adventure Park offers an animal-filled day out suitable for all ages! You can experience regular sea lion shows, birds of prey demonstrations and there is also a drive through experience where you can get up close to the African, Asian, Lion and Macaque reserves. This 4.5-star day out was reviewed by one visitor who said: "wheelchair accessibility is great as there are plenty of ramps. There are also a lot of loos".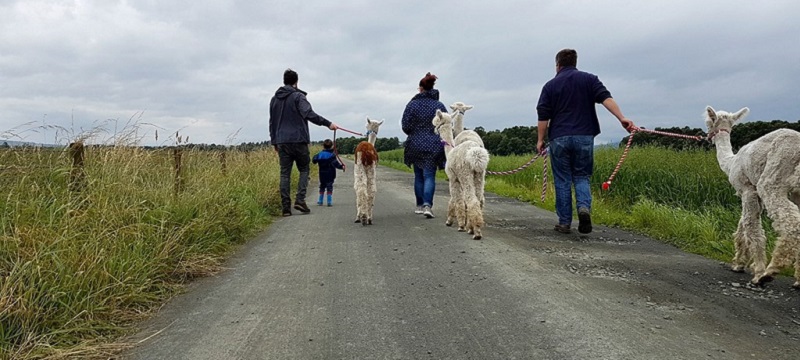 More animal adventures can be had at The Alpaca Trekking Centre in Thornhill! Wheelchair accessible alpaca trekking is a unique experience to enjoy before exploring the nearby Flanders Moss National Nature Reserve. Both have been described as accessible by reviewers on Euan's Guide!
"A fun, interesting accessible alpaca trekking experience in Stirling. The alpaca trek is completely wheelchair accessible and all on the flat."
"Flanders Moss is easily accessible, a short walk from the car park brings you to the 1km boardwalk around the Moss. There are information boards and displays about the history of this fascinating site."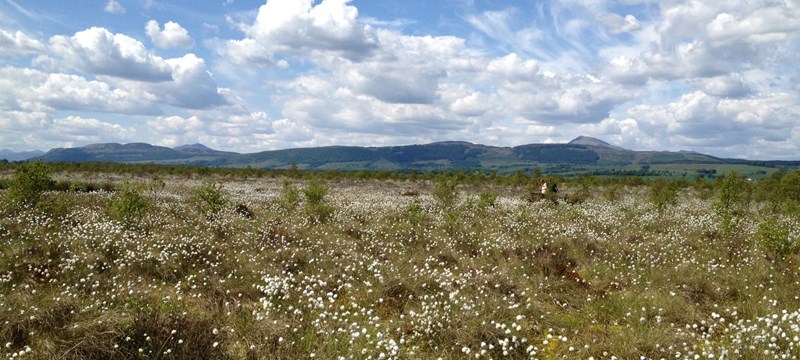 For more information on days out around Stirling have a read of our blog that rounds up all the best places to visit with disabled access! Read blog >>
Stirling's art scene
The Albert Halls has been at the heart of Stirling's artistic and civic life, attracting many high-profile concerts and conferences, including Al Murray, Morrissey and many more. This venue has received a 3.5-star review for its fantastic staff and good accessibility.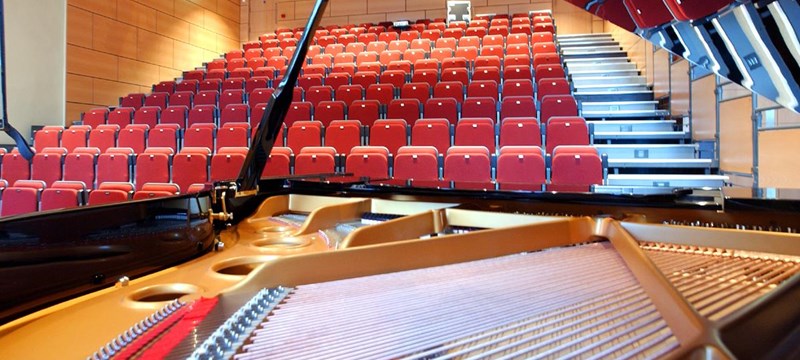 If music's your thing, The Tolbooth is "Stirling's venue for live music, performance and workshops" tucked away on Jail Wynd. A jail, courthouse and one-time Scottish Parliament during James VI's reign, the Tolbooth has played an important part in Stirling's historic story. The venue is listed on Euan's Guide saying: "there is level access throughout the Tolbooth, with a standard lift accessing all eight levels used by all our visitors. There is a gentle slope leading to the main entrance and a double width automatic front door".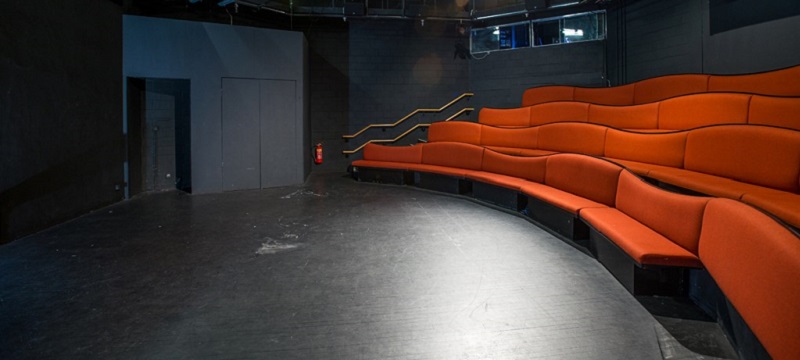 For a more varied experience, the Macrobert Arts Centre is a multi-arts complex located in the heart of The University of Stirling providing a huge variety of activities with over 400 live performances across all genres. This 5-star reviewed venue has been described by one user as a "great venue for disabled people", and is worth a visit "even just for a quick coffee".
Tell us about Stirling
Have you visited Stirling? Tell us what you thought of disabled access at places you visited! Write a review >>
Last Updated: July 2019