Deck the malls!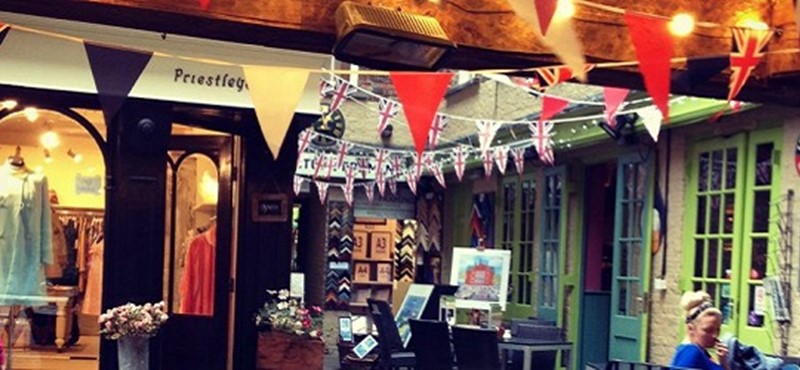 Love it or hate it, the trees are decorated and the tills are ringing again this Christmas; but you don't have to dread holiday shopping! Get started early to avoid the last-minute queues and check out this selection of retail destinations with disabled access to bring the festive cheer!
Glasgow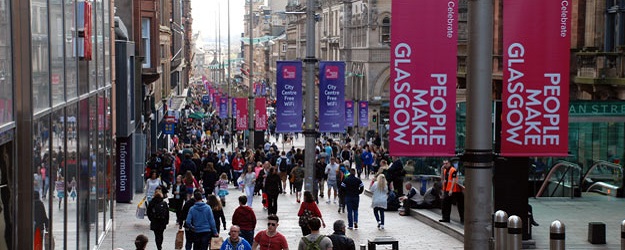 Glasgow is the UK's second favourite shopping destination outside of London, and its shopping streets and centres turn into an illuminated 'Style Mile' during the festive period. Buchanan Street is a busy busker-filled street with popular stores including Lush and the Apple Store to choose from.
Numerous shopping galleries and arcades spill off of this iconic street such as the Argyll Arcade which is filled with avenues of jewellery stores. This arcade has a 4 star review and our reviewer told us 'the arcade has some security staff who are quite striking in their top hats and immaculate uniforms. Happy to help with directions and answering questions'.
St. Enoch Centre at the bottom of Buchanan Street is well worth a visit for Christmas shopping as it has a 4.5 star access review and 'loads of shops all with easily accessible open fronts.' It also has an Arran Aromatics store which is the perfect place to buy local Scottish Christmas gifts!
Aberdeen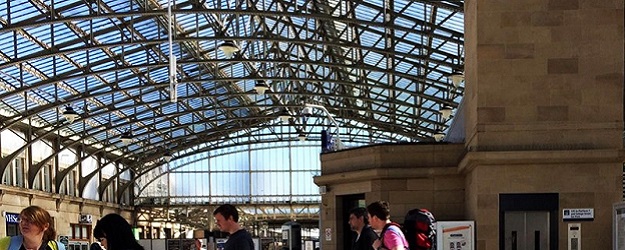 For a successful day's shopping, head to Union Square where you'll find all the top high street stores including H&M, Dune, Hollister and The North Face. There's a Hobbycraft here too if you fancy making your own Christmas cards this year! This centre has a 5 star access review with our reviewer saying 'Automatic doors provide easy access to the centre. There are lifts to take you to the different floors, good signage, plenty of information supported by a great website, and good accessible loos'.
You could also try the aptly named Bon Accord and St Nicholas shopping centre which has a range of stores including a Disney Store and Build-a-Bear Workshop if you're looking for children's gifts. This centre has a 4 star review as 'disabled access is good with open shop fronts, easy to wheel surfaces and large lifts to the different floors'.
Yorkshire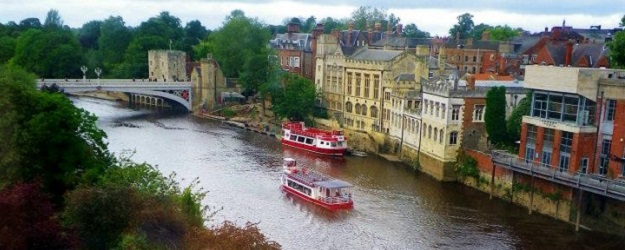 Yorkshire's cities including York, Leeds and Sheffield are great places to browse shops during the festive period. York is home to the famous Browns Department Store which has a 4 star review on Euan's Guide for helpful staff and level access throughout most of the store. It's also worthwhile visiting the York Designer Outlet to try and find some bargains! This centre has a 5 star review with one reviewer saying they 'would definitely recommend the Designer Outlet, I feel it is really accessible for disabled users with friendly and attentive staff throughout!'.
In Leeds the Trinity shopping centre has a 4 star review with one reviewer saying 'there are many escalators meaning the wait for a lift is never too long. The centre has been designed well and from the shops I have been in with a disabled person, I thought that the attitude of the staff was helpful'.
Sheffield is also a major shopping destination with popular malls perfect for Christmas gift-buying. Crystal Peaks Shopping Mall and the Meadowhall Shopping Centre both offer plenty of accessible shops and high street stores to explore. Meadowhall Shopping Centre has a 5 star review with one reviewer telling us 'there is plenty of seating throughout the centre which is very convenient if people need to rest while walking around'.
Manchester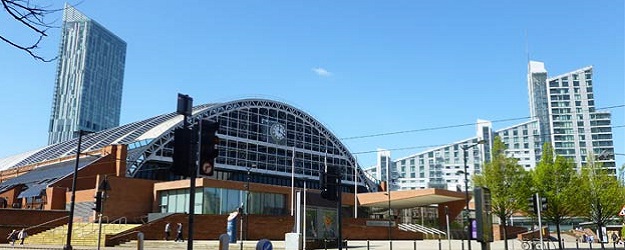 Manchester has a special atmosphere at Christmas with the UK's favourite Christmas Market in town. For some serious gift-buying head to the Trafford Centre which has a 5 star review where one reviewer said 'the toilets are the best for accessibility in the area'. Another reviewer recommends visiting when it isn't too busy as that is when it is most enjoyable.
London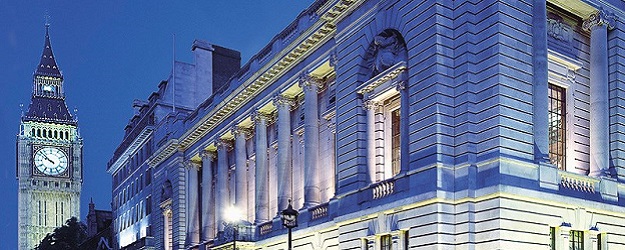 London will inevitably be busy during the festive period, but it is worth the experience to see the impressive Christmas window displays! For a true shopping experience, visit Selfridge & Co. and be sure to admire the window displays! One reviewer gave this department store a 4.5 review and said 'we took the nearby lift, which was beautifully decorated, down to the technology department. The lift was spacious and the signage inside explaining the different floors was really good'.
If you're after creative gifts, find unique presents in the stylish Oxo Tower Wharf which has a 4 star access review. 'From a distance it didn't appear accessible. Get up close and you find a colourful array of shops and a modern lift to take you to the different floors'.
Cardiff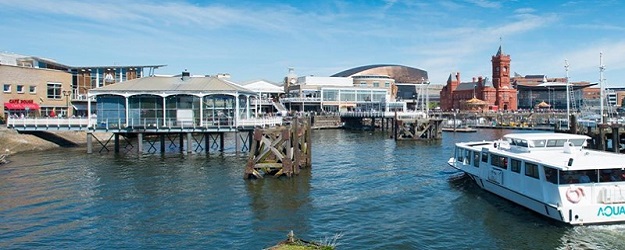 See if you can pick up a hidden treasure to surprise someone with at Christmas this year at the Cardiff Indoor Flea Market. With a 4 star access review you can easily explore this 'treasure trove of stalls including vintage clothing, jewellery, up-cycled furniture, glass, books and vinyl'.
Alternatively, St. David's Shopping Centre is a large shopping destination with lots of high street stores to check gifts of your Christmas wish-lists! This centre has a 5 star review as it has good parking spaces and a Changing Places facility.
Where will you be doing your Christmas shopping?
If you know a brilliant shop or retail destination for buying gifts during the holidays, please share it with us! You can submit a review and any pictures here. Alternatively, if you just can't face the shops this festive season, why not do a bit of shopping online? You can even donate to charities including Euan's Guide for free if you shop as usual through easyfundraising.org.uk!
Special thanks to MNDA Manchester for use of the Manchester image.