Down on the farm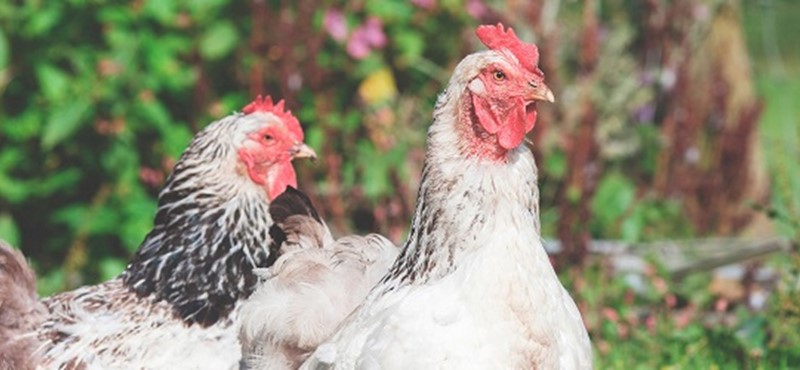 When was the last time you ventured onto a farm? If the thought of muddy wheels and bumpy paths are putting you off, we've got a few reasons why you should think again. We've picked some of the best places that demonstrate the astounding creativity of Britain's rural attractions - think raised flower beds, smooth pathways, ramped access and easy viewing at some of the country's favourite farm animal hideouts!
Mead Open Farm, Leighton Buzzard
You can meet most of your favourite farmyard animals including goats, rabbits, ponies and pigs at Mead Open Farm in Bedfordshire; but the 30 acres of farmland is also home to alpacas and reindeer! Visitors can bottle-feed lambs, feed sheep and goats, and learn how to groom a pony at this open farm. One visitor took her son along and wrote:
'Wheelchair access has definitely been thought about in organising the site. There are a few short, steep-but-manageable areas. The ticket office window is at a low level. The food area and gift shop is also fully accessible.' Read review >>
Gressenhall Farm and Workhouse, Dereham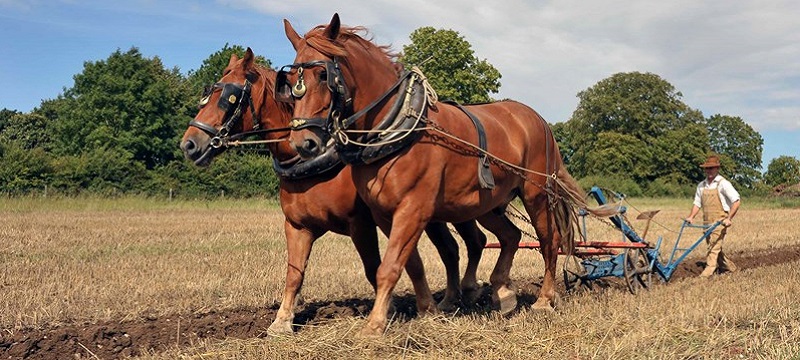 More of a museum than a petting farm, Gressenhall Farm and Workhouse is a place to learn about life on the land and traditional farming in Norfolk. It's probably best to give yourself a full day to explore this 50-acre site and 'adventure playground'! The farm is listed on Euan's Guide saying:
'Gressenhall Farm and Workhouse is a large site and visitors who find walking tiring might consider bringing a back-up chair, stick of walking frame if they have them. Outdoors you will also find 'Resting Places' to lean on for a break. Gressenhall has six manual wheelchairs. We also have an all terrain mobility scooter called a 'Tramper' available to borrow to aid access to the farm.' Read access information >>
Wolds Way Lavender, Wintringham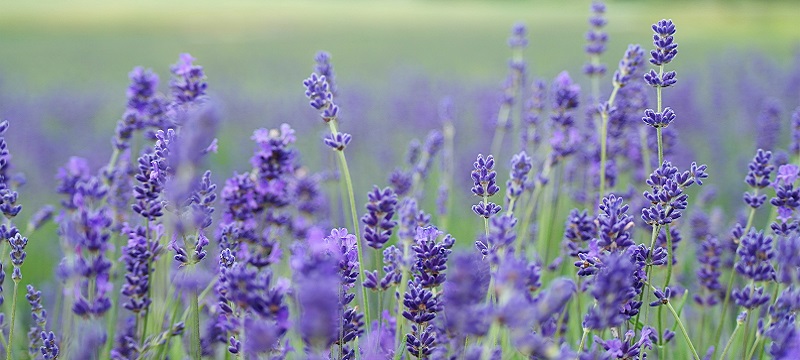 Not all farms are for animals, and this lavender farm in Yorkshire is the perfect example. The 12-acre site has over 120 different types of lavenders and herbs growing in colours ranging from purple to vivid white! Look out for wild flowers on the nature walk, admire sculptures in the Wildflower Sculpture Walk, and visit the Wood Fired Lavender Distillery. This is where lavender essential oil is made, and it's used in the creams and potions which you can browse in the farm shop.
'The layout is well planned with an area of the farm having raised beds making perfect viewing for everyone. The distillery is accessible by wheelchair and can accommodate a few at one time. Lavender grown on the farm gives off a relaxing fragrance.' Read review >>
Totnes Rare Breeds Farm, Totnes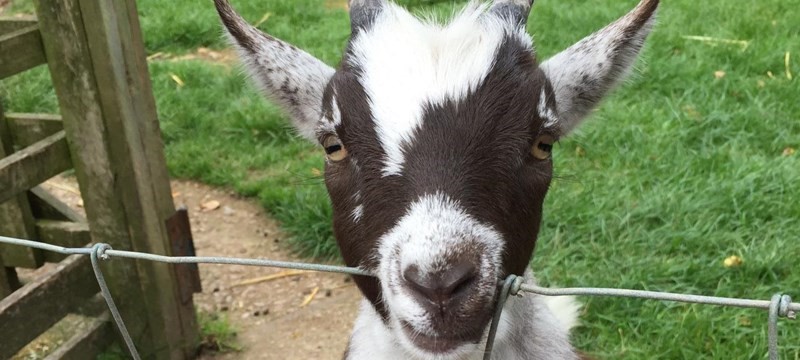 Described as a 'charming little farm on good paths', Totnes Rare Breeds Farm aims to 'preserve endangered species of farm animals and the diversity of British wildlife'. It's different, because the kinds of animals you can get up close to (and even feed!) include red squirrels, who will apparently 'throw themselves at you for a peanut'. Look out for little sheep called Ouessants, chipmunks, a corn snake, and farm favourite, Wizard the eagle owl!
'The farm and entrance is ramped throughout. People in large powerchairs and scooters probable won't be able to do the turn into the café. My powerchair fit fine. The farm animals were easily visible and reachable when they came up to the fences. Paths were compact earth and smooth making it a gentle ride.' Read review >>
Fairytale Farm, Chipping Norton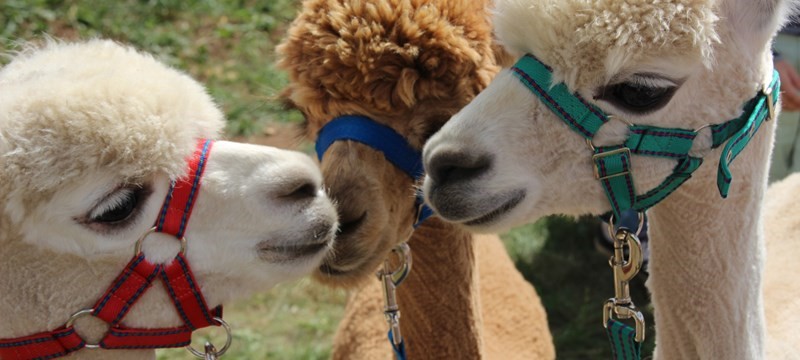 So much more than just a farm, Fairytale Farm is a 'sensory and learning wonderland' and is 'the UK's first visitor attraction to put disabled children first in their design and layout'. Bringing farm animals and fairytales together, there are lots of surprises along the way!
'There is a play area, which has a wheelchair swing. A sensory area with water play, mirrors, music chimes etc. The animals can all be seen and are based on fairytales – the goats have a wooden bridge to trip trap over. I cannot recommend it enough.' Read review >>
Windmill Hill City Farm, Bristol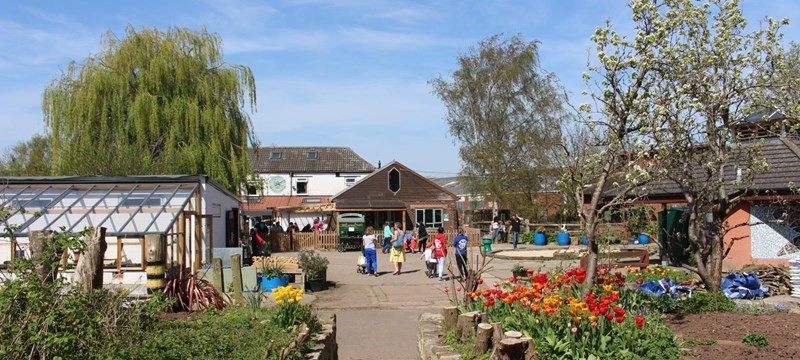 A charity putting inner city wasteland to more productive use, Windmill Hill City Farm has lots going on! You can visit their farmyard animals, community gardens and picnic area; as well as their adventure playground and five-a-side pitch. Other city farms to check out include Spitalfields City Farm and Stepney City Farm, both in London.
'Some of the terrain on the farm site is slightly uneven, however the whole area is only on one level and so is fairly easy to get around. There are accessible toilets on the farm with step-free access.' Read access information >>
Longdown Activity Farm, Ashurst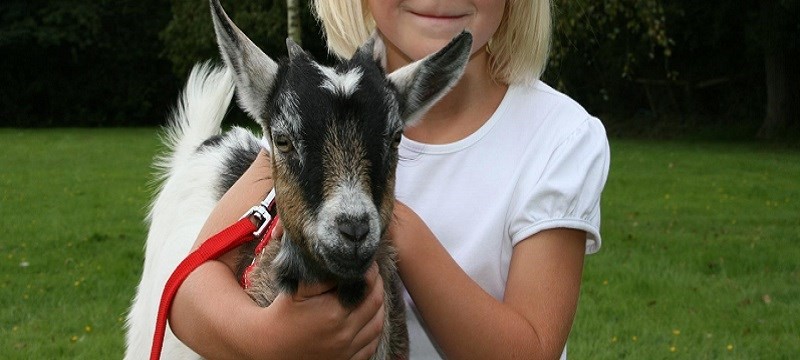 If you love petting friendly farm animals, you might want to get down to Longdown Activity Farm as soon as possible! It is also one of the few farm attractions in the UK to have a Changing Places toilet on site, and they're listed on Euan's Guide saying:
'All pathways and buildings are accessible to wheelchair users, however there are restrictive widths between the Tea Room and Gift Shop. A daily schedule of hands-on activities includes kid goat and calf bottle-feeding, duck feeding, and small animal handling where you can cuddle a baby rabbit, chick or maybe even a piglet!'. Read access information >>
Where is your favourite farm?
If you've got a favourite countryside spot, we want to know about it! Tell us about the disabled access, staff and more by writing a review.
You might also enjoy:
Fun family days out with disabled access