Euan's top disabled access tips for football clubs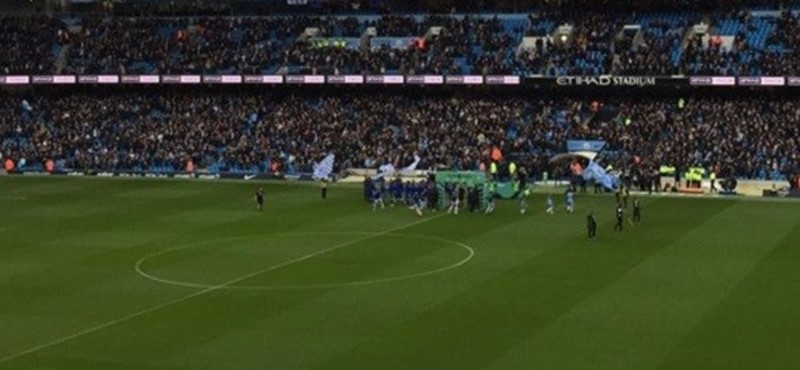 I spend a lot of time in football grounds, often wearing green and supporting Hibs with my sons! As a powerchair user, a day out to the big game often takes a bit more planning and consideration, as not every stadium is as easy to access as my home grounds. One thing I've found as a football fan however, is that it doesn't necessarily seem to be the richest clubs that have the best facilities, and this has been demonstrated by the recent adverse publicity of the English Premier League. So, what can football clubs, big and small, do to ensure their stadiums are as accessible as possible?
Seats are important, but they aren't everything
The number of wheelchair spaces taken as a percentage of the stadium's full capacity is often used as a measure of a club's accessibility. While accessible seating is essential, this is a simple proxy and there is a lot more to an accessible and inclusive Match Day experience. It's important to consider the different elements that make up a stadium, including the staff and stewards, eating and drinking areas, accessible toilets, parking and walking distances.
Easy to find access information can make a big difference
Having good quality, prominent information can really help to ease the anxieties of people who may be unsure about whether to go along to a match. One of the best ways to make this information available is to have an easy to find accessibility tab on the homepage with information, clear maps and video footage of the stadium or grounds. Don't forget to include alternative formats of this information, for example large print documents or audio versions of the information. I may be a little biased, but I love the Euan's Guide widget used by Hibs Disabled Supporters Association on their website! It's great to read what other football fans have written about access at their favourite stadiums too.
Make it easy for fans to buy tickets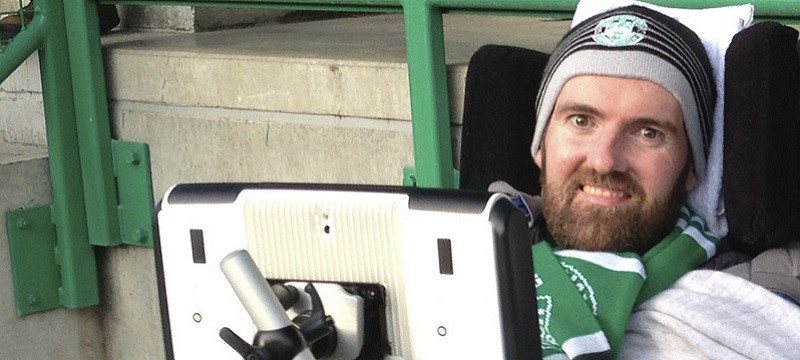 No two football fans are the same, and while some people may prefer to navigate a website online for tickets, others may prefer to use the telephone. By having a combination of ticket booking options available, more people will feel comfortable planning a day out to the football. The best clubs sell tickets online, via email, telephone or in person at a box office.
Minimise walking distances
It's important to not only consider seating for wheelchair users, but also for ambulant disabled fans. Most people will agree that short walking distances, clear signage and directions make Match Days run more smoothly! Fit handrails beside chairs and add extra seats in communal areas such as near catering. It's a good idea to put pick up and drop off points wherever you can to minimise walking distances to seats, and try to ensure seating is nearby toilets. Nobody likes to miss a goal because they've had to walk a long distance to the toilets…Speaking of which, I wrote about my dream football stadium toilet here!
Consider installing a Changing Places Toilet
If you have a large capacity stadium, I would recommend installing a Changing Places Toilet for fans. There are 250,000 people in UK (and their families and friends) who require these facilities, and they would likely not come to a game without one being in place. There are only three English Premiership clubs which have one, and those are Arsenal, Liverpool and more recently, Manchester United. We can do better!
Shelter fans from the elements
Football stadiums have the unfortunate reputation of being freezing cold, especially where I stay in Edinburgh! I'm sure all fans will appreciate that cover from the elements is very important, as is elevation from the ground to improve sightline of the game. Often, seating is in the very front row beyond the cover of the roof and with stewards obstructing the view. Lifting up the seats, and provide extra protection from the elements will make your fans more comfortable and very happy!
Dunfermline Athletic FC
One of my favourite examples of how football stadiums can be made more accessible is demonstrated by Dunfermline Athletic. The club is not one of the wealthiest, but with initiatives such as 'Match Buddy', they are showing what can be done with the right attitude.
Buddies are stationed at every disabled viewing platform wearing a 'Match Buddy' hi-vis vest, and they are available to assist disabled fans on game days! . They will offer to buy food and drinks from the kiosks, buy tickets for the game and memorabilia from the Club Shop. The Buddies are happy to collect and return audio commentary headsets for visually impaired fans too. And, if the weather is being particularly unkind, they can also bring a fleece or 'chill-cheater' blanket over to your seat!
A good read is the Level Playing Field access guide for comprehensive information about disabled access for football fans.
Download Level Playing Field >>
Scoring high on Euan's Guide – English football stadiums with great access
Scottish football stadiums winning over disabled fans on Euan's Guide