Focus on the Forum - February 2021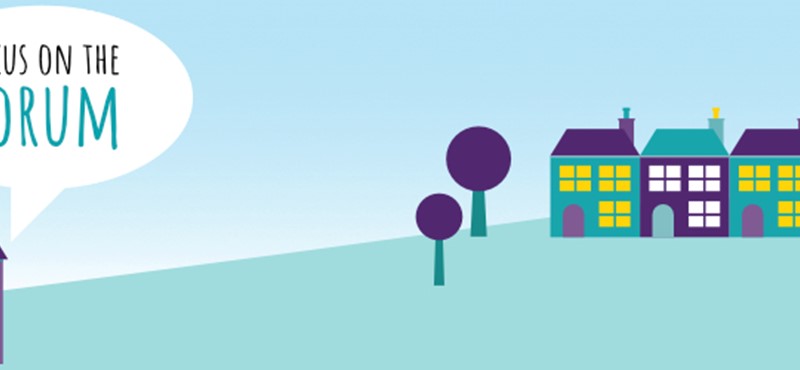 Hi everyone, I hope you are all keeping well. Lots of us had snow earlier this month, I know some people like to make snowmen but I also know from personal experience that on 4 wheels it can be a little more challenging! There are still lots of ideas of things to do being shared on the Forum, here's my rundown of some of the new posts that have been shared this month. 
LGBT+
In this month's February edition of Focus on the Forum we are celebrating LGBT+ History Month. There are a number of events happening around the UK to commemorate this occasion, the theme for this year is Mind, Body and Spirit. This focusses on how a person's sexuality influences them as a whole person. In the interesting articles section of the Forum, we have an article on how this celebration started in 2004 and how you can get involved in different events happening around the UK. Also, in the podcast section we have a podcast from BBC6 music which looks at how different artists have helped to influence the culture of LGBT+. Just follow the links to go to both the interesting articles section and the podcast section. 
Recipes
In the recipes section we have been looking at unusual pancake recipes, because who says you can only have pancaked on Shrove Tuesday! To have a look at some of the recipes that we have found, just follow the link to go straight to the recipe section.
If you have any recipes that you would like to share or recommend to others, please feel free to share in the recipe section.
Interesting reads
In the blogs section for this month we have a link to a blog on Scotrail's website which looks at "7 pieces of architecture that shaped Scotland's Railway". This looks at different pieces of architecture across Scotland which have influenced the history of Scotland's railway, this includes things like the Forth Road Bridge and the Glenfinnan Viaduct which was made famous by the Harry Potter films.
Architecture on Scotland's railway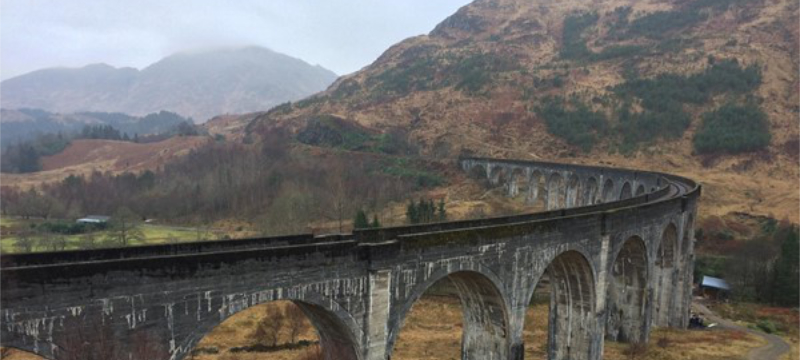 Image of: Glenfinnan Viaduct
TV recommendations
Keeping with the Wintery theme after all the snow that we've been having, the BBC series Winterwatch is now available on iPlayer and looks at some of the different animals and birds that you might see in your garden or local park during the winter months. To read more suggestions for things to watch follow the link below.
Looking after your mental health
This month with "Time to Talk" day on the 4th of February we have been looking at ways to help maintain positive mental health. One of the tools that I find particularly helpful is using Mindfulness to help me stay more centred. In the activities section there is a link to an online mindfulness session which is free and happening on the 26th February. We are also putting together a section of different resources to help everyone maintain positive mental health strategies during this difficult time. In the interesting articles section there is information about a partnership between the headspace app and Starbucks to encourage people to be more mindful during their morning coffee break. If you have strategies that you use to manage your mental health then please feel free to share them on the Forum as they may help other people to find ways to cope in a more positive way. There is a list of some resources to help with mental health in our "Top Tips & Tools" section or follow this link:
I hope you have enjoyed this month's Focus on the Forum blog and if you have anything that you would like to see improved or added then please feel free to contact us with your ideas and suggestions.  You can contact us at hello@euansguide.com
Written by

Zoe Maclean

, Reviewer Engagement & Outreach Coordinator