Focus on the Forum - January 2021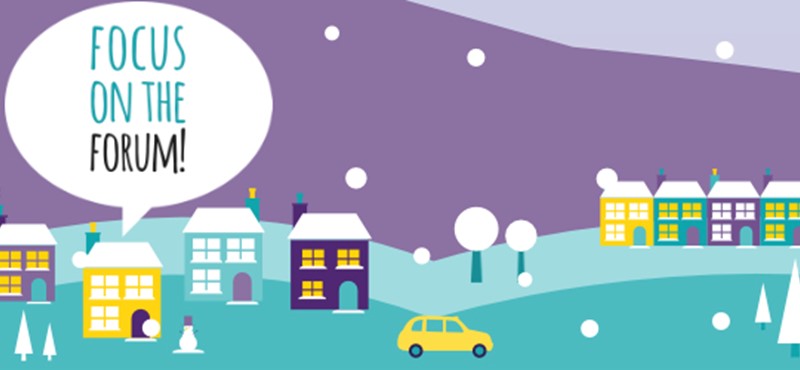 Hi everyone and welcome to another focus on the forum blog. I hope everyone had a restful and enjoyable Christmas and New Year whatever you manage to get up to during lockdown.
Online events
In last week's blog we highlighted some of the online events which are taking place this month. Like Burns Suppers, did you know January 25th is Burns Night? If you decide to have your own Burns celebration this week in your house or virtually over a video call please send us some pictures and share what you did to celebrate! To go straight to the virtual events section of the forum please follow the link below.
Recipes
In the recipe section we have added some new and tasty recipes to help get you through. There are a range of different recipes including baking such as lemon cookie crumbles as featured in the Guardian newspaper and a delicious looking no bake milky bar cheesecake. If there are any recipes that you have tried please add them to the forum or if you prefer I can add them for you, simply email hello@euansguide.com. In this section there are also the top five most comforting lockdown recipes meals as recommended by i news. To go straight to the recipe section to give some of the recipes to try follow the link below.
More things to do
As we enter the third phase of lockdown, the whole team have been looking at ways to help us all stay physically and mentally strong during isolation. There are some great suggestions from GQ magazine on how to stay social if you are all zoomed out. This includes playing group games with your friends via an app such as scrabble go or accompanying somebody virtually on a walk or a run through a video call, so that you can both be outside but at a safe distance from each other. This is listed in the 'other activities to do' section of the forum. To go straight to this section just follow this link: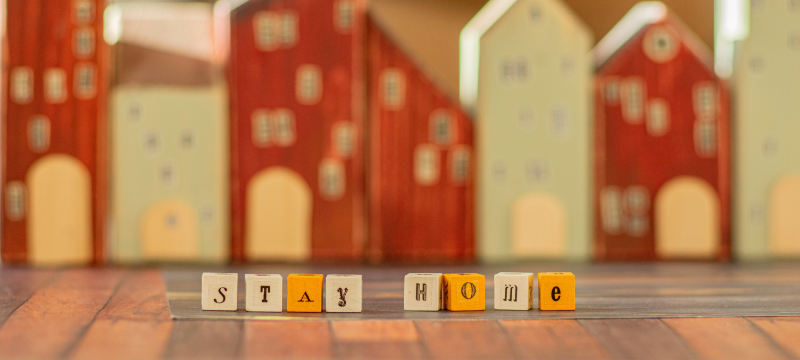 Image of: "Stay home" message shown in a mix of fonts with a blurred background.
On the same topic of how to stay well, there are some great suggestions of online tutorials and classes in the 'staying physically active' section. Some of these activities include seated Tai Chi. Tai Chi originally comes from Ancient China and is a series of slow gentle movements that you can do either in a seated or standing position. To go straight to this section, just follow this link:
In the 'what to read' and 'what to watch' sections of the forum there are some great suggestions from one of our Ambassadors, Starling. In the 'what to read' section we link to the Arvon foundation's website which gives tips on how to write your own short stories. In 'what to watch' there is a recommendation for a new Film Noir series called Spiral which is based in France. To go to both of these sections, just follow the links below:
In the blogs section of the forum this month on the theme of how to stay well on a day to day basis, we have featured our Ambassador Karine's blog from our 'Voices of Covid' series. Karine shares how she manages her own mental health on a day to day basis. To go straight to the blog section, just follow the link:
I hope everyone finds something of interest in this month's blog. If there is anything you would personally like to share on the forum just register here (the forum login is not linked to your Euan's Guide review account). And if you have any suggestions of how we can improve the forum then please get in touch with me by emailing hello@euansguide.com
As always, remember to stay safe and healthy. 
Written by

Zoe Maclean

, Reviewer Engagement & Outreach Coordinator