Press Release: Funding boost for disabled access review charity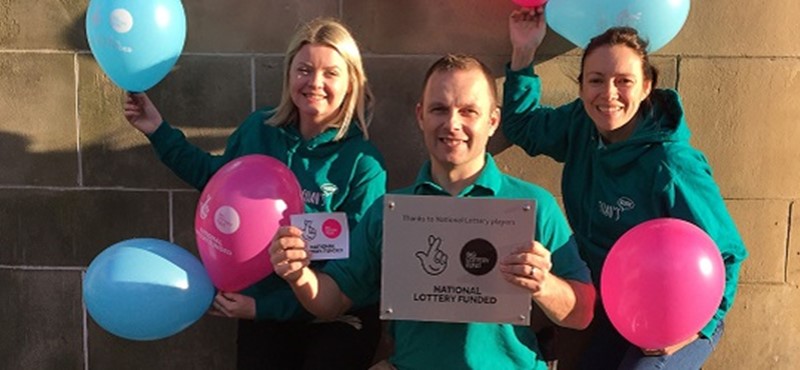 PRESS RELEASE
Funding boost for disabled access review charity
Euan's Guide has received National Lottery funding to expand its successful Ambassador Network
15th February 2018: Euan's Guide, the disabled access review website, has received £5,526 of National Lottery Awards for All funding in support of its Ambassador Network in Scotland. The charity, founded in 2013, is used by disabled people, their families and friends to review, share and discover accessible places around the UK and beyond.
Euan's Guide will use the National Lottery funding to expand and develop its Ambassador Network in Scotland. The network is a growing number of Ambassadors who are committed to making more disabled people aware of the website and how they can use disabled access reviews.
The project, funded in conjunction with The Robertson Trust, The RS MacDonald Charitable Trust, and the Corra Foundation, was introduced in 2017 and has been a hugely successful initiative. Ambassadors are based all around Scotland and are helping to share disabled access reviews in new locations. The charity's Ambassadors are advocates for disabled access reviews, but their diverse interests include disability sports, accessibility lifestyle blogging, occupational therapy, accessible travel and journalism.
Thanks to this new grant of £5,526 from the National Lottery, the charity can expand its Ambassador Network in its second year in order to increase the number of disabled people writing about and discovering places to visit with great disabled access.
Euan MacDonald, co-founder of Euan's Guide said:
"We could not have anticipated the immense success of the Ambassador Network in its pilot year, and we are thrilled to receive this support from the National Lottery to expand it in the future. Our Ambassadors will be delighted to share in this exciting news, and it is thanks to their enthusiasm and passion for all things disabled access that we can celebrate this achievement."
Conor McQuade, Euan's Guide Ambassador said:
"Being a part of the Ambassador Network gives me the chance to help promote this fantastic organisation. It also allows me the amazing opportunity to get involved in a great social community of like-minded individuals who share similar experiences to myself and are incredibly positive about promoting and trying out fun activities at places with disabled access."
- ENDS -
About Euan's Guide
Euan's Guide is the disabled access review website where disabled people, their friends and families can review, share and discover accessible places. The charity was created in 2013 by Euan MacDonald who is a powerchair user, and his sister Kiki. Euan's Guide aims to be a friendly, honest and empowering alternative to hours of web searching and phone calls before visiting somewhere new. The site now has over six-thousand disabled access reviews and listings for places all over the UK and beyond.
For more information, visit www.euansguide.com
About National Lottery Awards for All
National Lottery Awards for All offers funding from £300 to £10,000 to support what matters to people and communities. The Awards for All programme is a partnership between the Big Lottery Fund Scotland, sportscotland and Creative Scotland.
For more information, visit https://www.biglotteryfund.org.uk/funding/programmes/national-lottery-awards-for-all-scotland
About the Big Lottery Fund
We ensure money raised by players of The National Lottery helps communities to achieve their ambitions and thrive. We do this by awarding grants, bringing communities together, and sharing what we learn with communities, other funders and the government.
The Big Lottery Fund funds projects and activities that make communities stronger and more vibrant, and that are led by the people who live in them.
For more information, visit www.biglotteryfund.org.uk