Google Maps becomes more accessible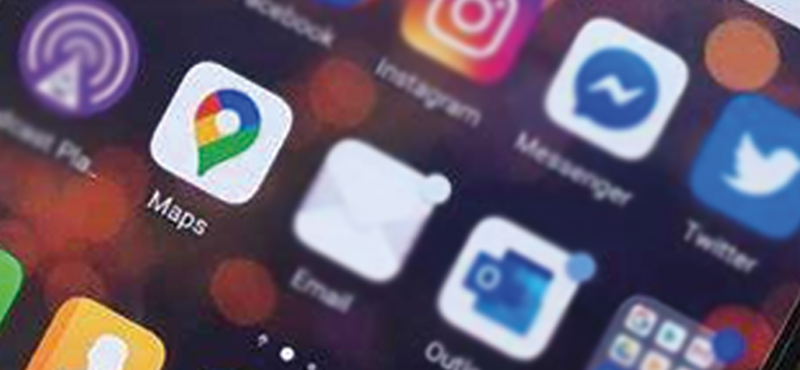 Last week, on Global Accessibility Awareness Day, Google announced a new change to help make Google Maps more useful for wheelchair users. The news came from Sasha Blair-Goldensohn, Software Engineer at Google Maps and a wheelchair user himself. The map can highlight places that have any of the following:
A wheelchair accessible entrance
Wheelchair accessible parking
Wheelchair accessible toilet
Wheelchair accessible seating
A wheelchair accessible lift
To see the information, you will need to turn on the Google Maps "Accessible Places" feature in your Google Maps app. It is available for both Android and iOS users. Currently the feature is only being rolled out for users in specific locations, currently the United Kingdom, the United States, Australia and Japan.
Once the "Accessible Places" feature has been turned on a wheelchair icon will identify places that are recorded as having these disabled access features. Sasha also suggests that there will be a way of showing places where it has been confirmed that they don't have a wheelchair accessible entrance.
While the feature has been geared towards wheelchair users it will, of course, be useful for lots of other people too, including anyone who will be looking for accessible parking options, individuals who are looking to avoid stairs or who want to know that there is an accessible toilet they can use.
The information it provides is a snapshot of a venue and its accessibility for wheelchair users. As a disabled access charity, we're excited to see this commitment to accessibility from Google and look forward to seeing more places on the map.  When used alongside reviews from other disabled people, like the thousands of disabled access reviews on Euan's Guide, the service will become more powerful!
As the disabled access website, we ask that reviewers provide more information including important aspects such as the staff, the facilities (including information on accessible toilets and whether or not there was a Changing Places toilet), how they got there and what they thought of the place. These specifically designed disabled access reviews, alongside images and videos people and venues share on our website all help to create a powerful tool to give people the information they need to make an informed decision of whether or not a place meets their access requirements.
We also take a pan-disability approach, so our reviews aren't just for wheelchair users but for all disabled people, friends, families and carers. Our users tell us that just one review can give them the confidence to visit somewhere new.
Research shows that 93% of disabled people try to find disabled access information about somewhere before visiting for the first time.* With the majority also more likely to visit if the place has been recommended to them by someone with similar requirements or if they can see pictures and read what others have said before their visit.*
The reviews on Euan's Guide are written by and for disabled people. If you have any questions about how to leave a review or use our website to help you discover accessible places to visit then please get in touch.
Have you tried the new Google Maps accessibility feature? Share your thoughts on it in the comments below.
*Findings from the 2019 Access Survey. The report can be accessed on our website.