How to review a toilet!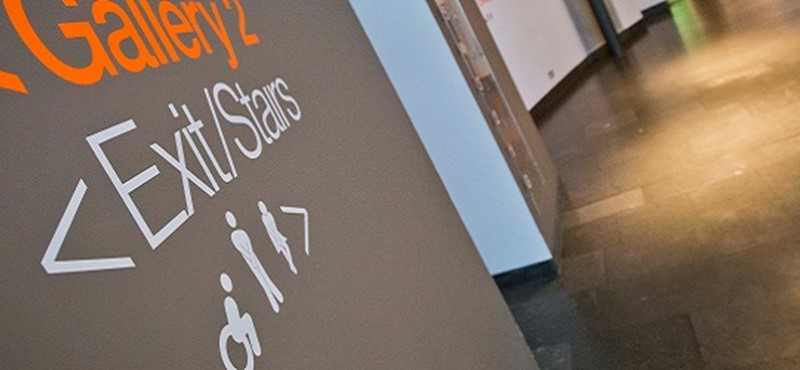 Never mind music reviews or film ratings – right now, it's all about toilet reviews! We're talking about all kinds of accessible toilets, and we want to know what you think about the loos you encounter everywhere you go. So how do you review a toilet? There are some key things to look out for when critiquing an accessible loo – and it takes the best of the best to reach that elusive five-star rating!
How easy was it to find?
You're desperate for the bathroom, and you find yourself going around in circles trying to find the customer toilets – uh oh! When it's done right, you spot the large sign a mile off and make it swiftly and calmly to the accessible loo – bravo! Let venues know when they've done a good job with their signposting; or when they've succeeded in creating a treasure hunt of epic proportions!
Could you get to the door?
Once you spotted the accessible loo, how easy was it to reach the door? If you found yourself completing an obstacle course to go to the bathroom, that might be something to mention in your review. Otherwise, you can delight in telling the manager how much of a smooth ride you had throughout their venue!
Where were all the fittings?
Did you find you got a bit of a workout visiting this toilet? If you've had a good stretch reaching light switches or leaning over to use paper towels on the opposite side from the sink, then you might have a few things to note down. On the other hand, if everything was in easy reach and you had no bother checking yourself out in the mirror; that venue deserves to know about it!
How much space did it have?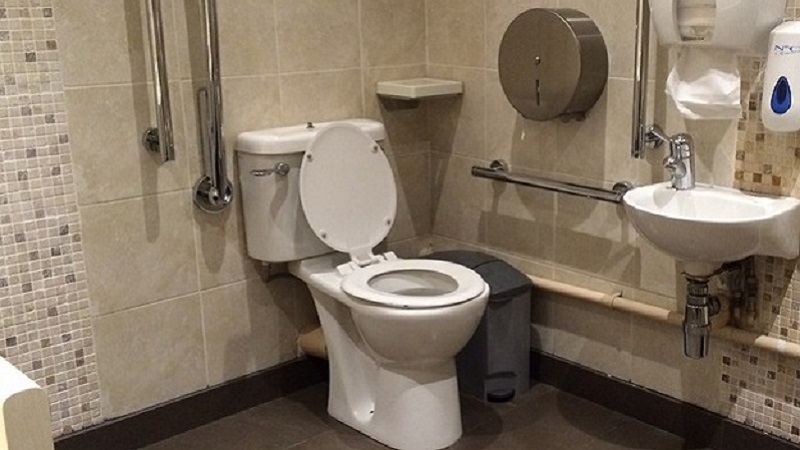 Space is key, especially for wheelchair users who need room to transfer or for people accompanied by a carer. Look out for oversized bins or floor space being used for storage. These toilets will need a few simple adjustments, and you can recommend this in your review.
How clean was it?
Cleanliness is critical! Nobody wants to use a dirty toilet, and discomfort can easily knock a few stars off a rating. Not to mention that spillages and slippery floors are a hazard! Make a note of how clean the toilet was and whether the soap dispenser and paper towels were filled or empty.
How did the emergency cord look?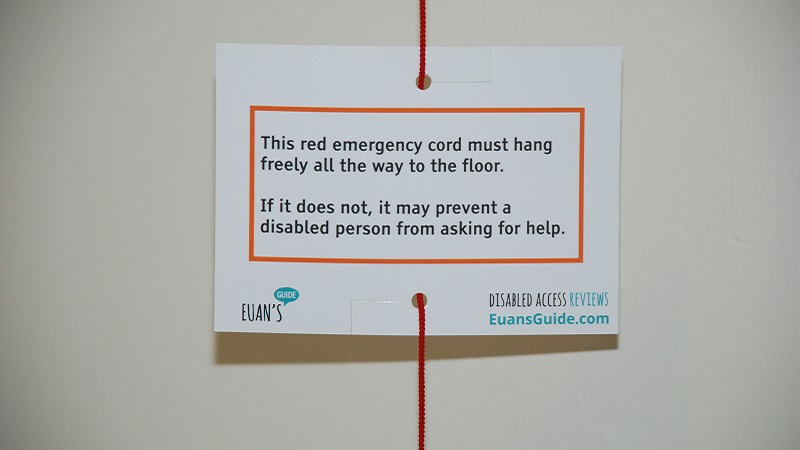 Was it reaching the floor and in a sensible location? Or was it tied up and out of reach? The condition of the emergency cord is important to note as it's a safety feature. Don't forget you can request our Red Cord Cards to attach to emergency cords that are regularly tied out of reach. Red Cord Cards explain why it's important to have an emergency cord reaching all the way to the floor.
Get your Red Cord Cards here >>
Did you take a picture?
If you have a camera phone, it's incredibly helpful to take a quick photograph of the accessible toilet you've reviewed. This can give people a clear idea of what to expect if they decide to visit! Upload your pictures to your Euan's Guide review and add a small description.
Write a review!
Are you ready to write a review? You can review any place that you've visited and share your thoughts about their accessible loo. You can also review a public toilet by itself! Write a review >>