It's World Fringe Day!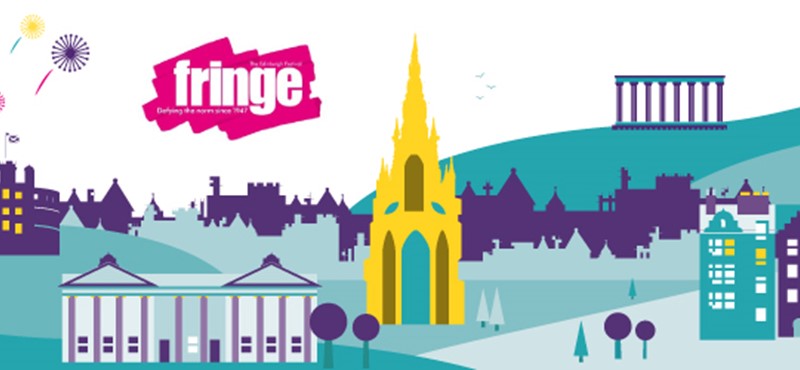 Wishing the happiest of 70th anniversary celebrations to our friends at the Edinburgh Festival Fringe! Today is the first ever World Fringe Day, and we wanted to share our top picks of the accessible shows and productions by disabled performers happening at the 70th Edinburgh Festival Fringe this year. Plus, we've got some exciting ticket giveaways for Euan's Guide reviewers! Want to get involved and review your Fringe experience? Visit our Edinburgh Festival Fringe page here.
Bella Freak: Unwritten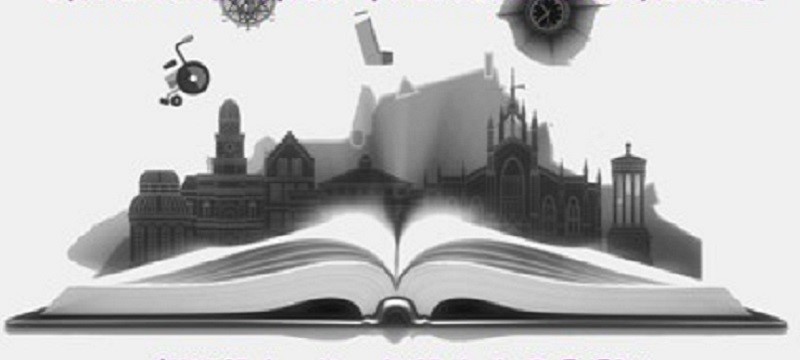 4th – 12th August 2017 (excluding 6th), Theatre 3, The Space at Surgeon's Hall
A new show about disability in Scotland, Bella Freak: Unwritten features the stories of three disabled individuals: The Boy Without Superpowers, The Girl Who Spoke to the Dead, and The Man Who Broke Chains. "Disability is frequently discussed in ways designed to make the non-disabled feel comfortable but, in this newly devised production, the audience is invited to leave their comfort at the door…". Performances on the 4th, 8th and 12th August will include a BSL interpreter, Captioning and Audio Description.
Lady Macbeth: unsex me here
4th – 27th August 2017, Dance Base
Presented by Company Chordelia and Solar Bear, Lady Macbeth: unsex me here has been described as an 'unmissable dance show' which uniquely incorporates BSL into the choreography. Lady Macbeth is played by a cast of three male dancers at Dance Base this August!
"We are proud and excited that Lady Macbeth: unsex me here will be performed at the Fringe this year. As a piece of visual dance theatre the show is accessible to all, and to add the extra dimension of incorporating British Sign Language into the choreography only further layers an already engrossing experience." Jonathan Lloyd, Solar Bear's Creative Director.
Roundabout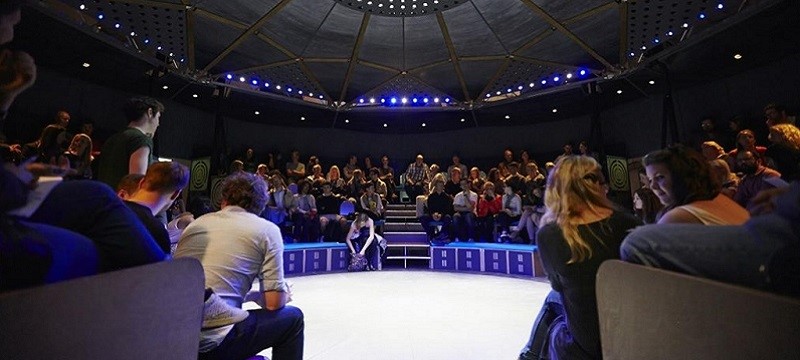 4th – 27th August 2017, Summerhall
Hosting nine shows every day, there will be over 200 productions inside Roundabout at Summerhall this August. Created by Paines Plough, Roundabout is a flatpack touring theatre with disabled access. All shows are wheelchair accessible and have a hearing loop available, plus various performances will be BSL interpreted or close captioned. Check out our interview with Jack from Paines Plough here!
Cosmic Scallies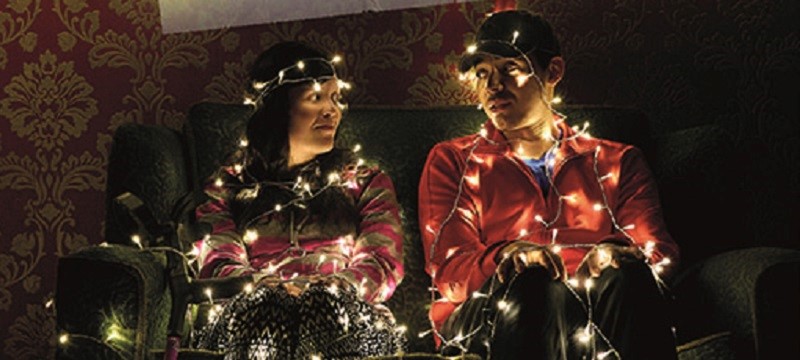 5th – 26th August 2017 (except Wednesdays), Northern Stage at Summerhall
We're big fans of theatre company Graeae, and their new play from Jackie Hagan looks stellar! Cosmic Scallies is a play all about class, welfare and the importance of friendship, with Creative Captioning and Audio Description essential to the show. You can also expect tactile materials and accessible formats of the programme including large print, Braille and easy-read.
I am Bat-El: An inspirational one 'short woman' show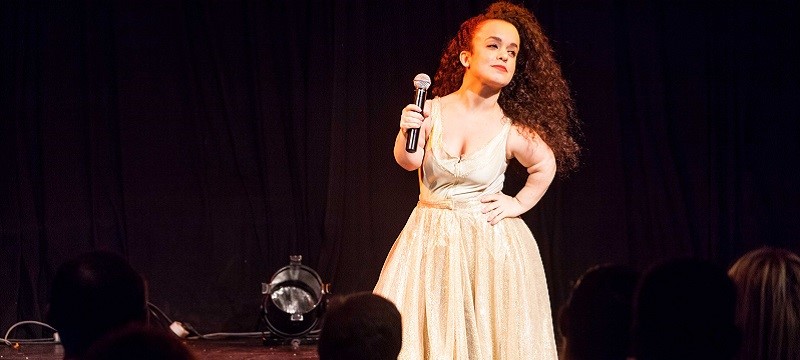 14th – 19th and 21st – 26th August 2017, 11.30am, Greenside Church at Royal Terrace
This comedic solo-show written, directed and performed by Bat-El Papura can only be described as sassy and absolutely inspirational! Bat-El describes her life growing up as a dwarf in Israel with her cabaret-style performance and good humour.
Buzz: A New Musical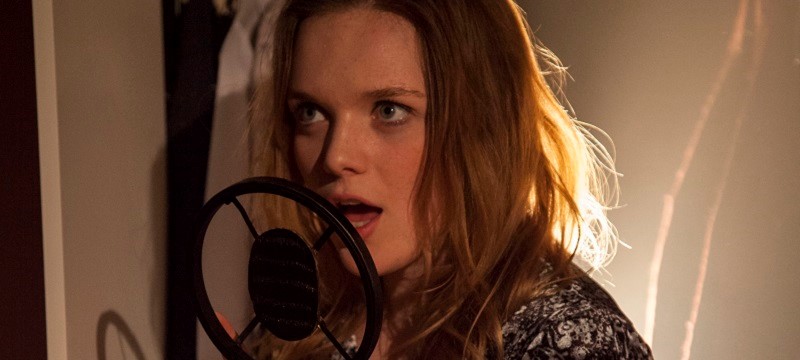 Captioned Performance 20th August and Relaxed Performance 22nd August, 2017, Pleasance Two at Pleasance Courtyard.
Bringing their first ever Captioned and Relaxed Performance to the Edinburgh Festival Fringe this year, Buzz: A New Musical is a feminist production created by Fat Rascal Theatre who have been described as 'a company to watch'. You'll be transported from the Stone Age to the Hysteria Pandemic in Victorian London and Cleopatra's Egypt exploring all kinds of taboo subjects along the way!
Relaxed Performance of The Tale of the Cockatrice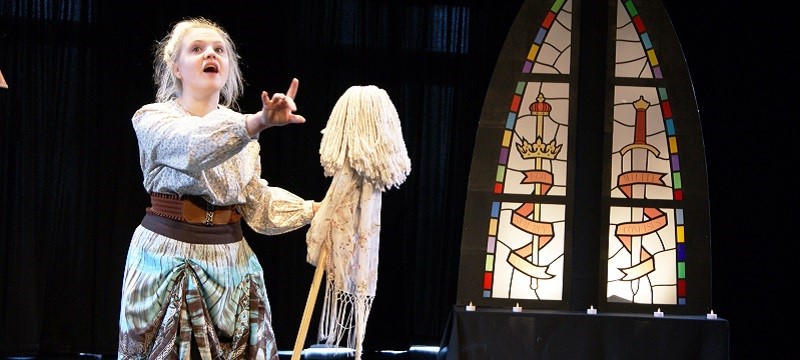 Relaxed Performance on Monday 21st August 2017, 10.30am, Venue 13 Lochend Close
Bringing their first ever Relaxed Performance to the Fringe, Mumblecrust Theatre present The Tale of the Cockatrice, a magical family show featuring puppetry, live music and exciting storytelling!
"Making theatre accessible for everyone is something I'm very passionate bout. My brother, who is on the Autistic Spectrum, had to miss out on a lot growing up because there weren't more things like this available. It is important for infrastructure to be put in place so that nobody's left out." Katie Underhay, co-artistic director of Mumblecrust.
HOME - A tale of unexpected friendship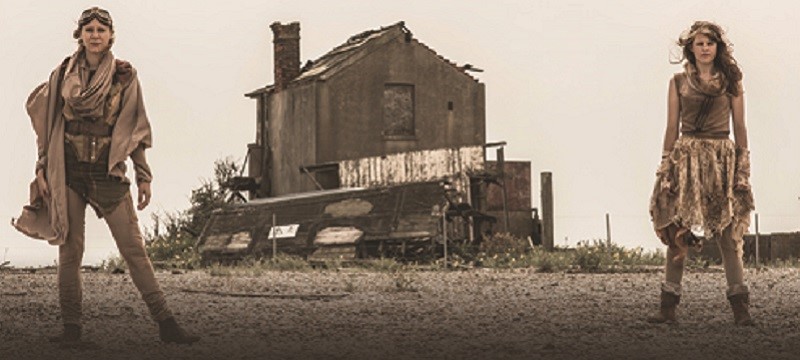 21st – 28th August 2017, 10.30am, The Pleasance Beyond, Running time: 1 hour
The wonderful Frozen Light theatre company are bringing their latest multi-sensory work to the Fringe this summer! Frozen Light's 'HOME' is a tale of unexpected friendship for audiences with Profound and Multiple Learning Disabilities (PMLD) aged 13 and above. Expect all the senses to be engaged with things to touch, smell, taste and see throughout the performance. Booking is recommended as each show is suitable for 6 people with PMLD and 6 carers (although if you require extra carer tickets, simply let the box office know).
Not I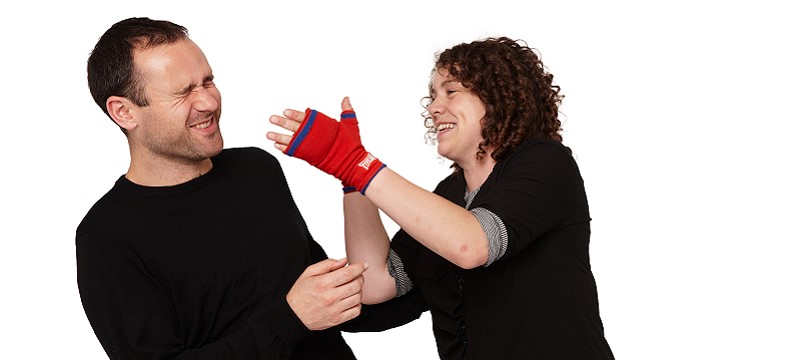 22nd – 26th August 2017, Pleasance Courtyard
A top pick from the team at Euan's Guide, Jess Thom returns to the Fringe with her new show Not I this August! "All performances are relaxed. This means that if you tic, shout or move about, you're more than welcome."
Photo: Touretteshero cofounders Jessica Thom and Matthew Pountney. By Sam Robinson.
Want free tickets to Edinburgh Festival Fringe performances?
The Edinburgh Festival Fringe are keen to hear about your experiences at venues this year and are offering Euan's Guide reviewers free tickets to shows of their choice!
If you're a Euan's Guide reviewer and want to review your experience at the festival, you can find all the information you'll need on our Fringe Reviewers page. All we ask is that you fill out the survey form, with a couple of photographs, so that the festival can read about your experiences of accessibility. If you are not already a reviewer, it's never too late to start your first review, sign up here!
For more information on how to get involved and T&Cs, please visit our Edinburgh Festival Fringe page.
Locations: Edinburgh