Meet Our Ambassadors: Clive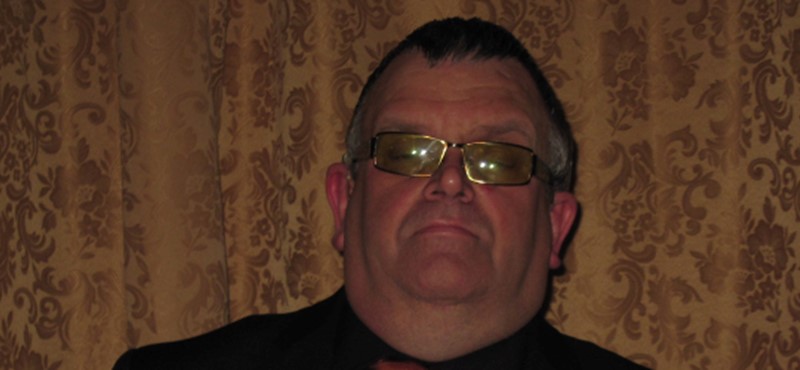 This week we are catching up with our fantastic Ambassador Clive who is based in Lanarkshire. Again I've not met Clive in person yet, so it's great to get to know him better in this interview.
How did you find out about Euan's Guide and how long have you been an Ambassador?
I became aware of Euan's Guide via an article on the news and in Social media and started looking at the posts on Facebook and reviews on the website. I became an ambassador in 2019.
What review would you say is your most favourite that you have written?
Out of all the reviews I have submitted my favourite is the Sandcastle Water Park in Blackpool as it is an amazing place with fantastic facilities, including a Changing Places toilet and also wonderful staff. It is always myself and my wife's favourite place to visit if we are in Blackpool.
I believe you have an artistic side to you and enjoy drawing in your spare time, have you drawn anything recently that you'd like to talk about?
I would not say I was artistic in any way what so ever. However, I do enjoy sketching and I would say that it doesn't matter what the picture looks like but what you get out of doing the picture. I find it helpful in dealing with stress and anxiety and can lose myself sketching. I did a few during the first Lockdown.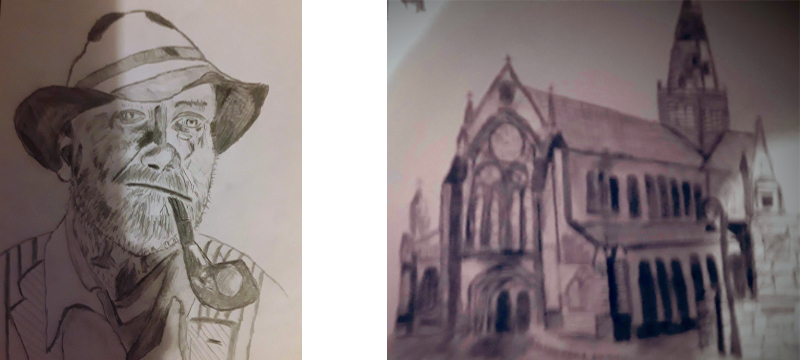 Images: Two images side by side of Clive's drawings. The illustration on the left is of a man and the illustration on the right is of Glasgow Cathedral.
When restrictions are lifted and you feel it's safer to go out, where are you looking forward to visiting and why?
What a fantastic question. I am unsure where myself and my wife will head, we had hoped to visit Aberdeen last year as my wife Linda has never been in the city. However, we also both love the city of Liverpool so it might be on the cards. It will be nice to get away no matter where it is.
Can you please tell us something people might not know about you?
I am involved in MS Awareness work and have my own Facebook page Tim the MS Bear. The Bear was a gift to my wife and I a few years ago and rather than leave him at home we started talking him out and about with us and taking him away on our travels.
We have also met a few famous people with Tim as well.
I also share information from Euan's Guide on the page as well.
Do you have any advice to new and existing reviewers on writing a review on Euan's Guide?
When it comes to reviews, I start outside, looking at the approach to the venue. I also have a list of the points needed for the reviews in my notebook. I also find it helpful to take a lot of photos which you can look back at when you are writing the reviews. Once you have done the review you can then delete the pictures. I have an SD card just for reviews, saves these pictures being mixed up with family ones etc.
| | |
| --- | --- |
| | Interview with Claire D'All, Reviewer Engagement & Outreach Coordinator |
Thank you for your time Clive! We'll be sharing more Ambassador interviews soon.