Meet Our Ambassadors: Karine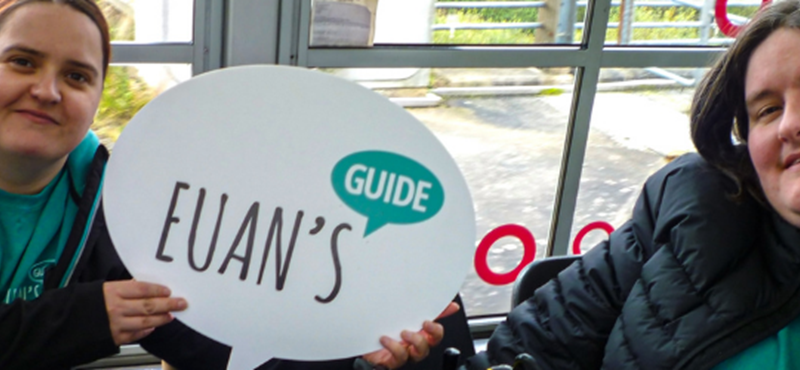 I've met Karine during a few Ambassador meet ups over the years and it's been great to get to know her more this last year during our Zoom Ambassador catch-ups. Now it is your turn to get to know her more by reading her interview. 
How did you find out about Euan's Guide and how long have you been an Ambassador?
I found out about Euan's Guide online when I was looking for somewhere accessible to eat. I have been an Ambassador for about 3 years now.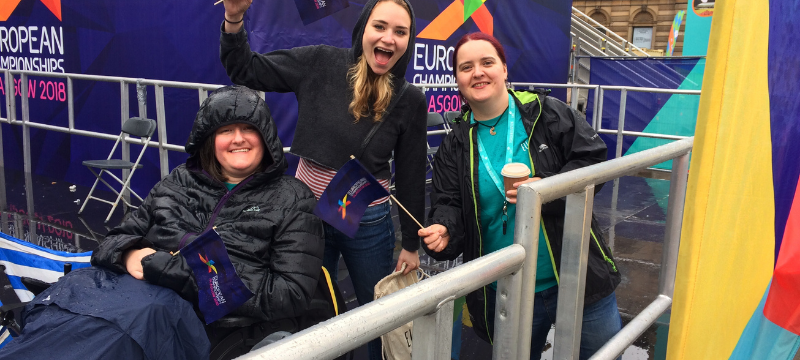 Image of: Karine (left) at the 2018 European Championships in Glasgow.
What review would you say is your most favourite that you have written?
I love my review of Shakespeare's Globe in London - it is brilliant passing backstage and seeing the actors putting on their makeup when going to the lift to the accessible seating.
I've loved seeing your daily diaries on social media of your time through this pandemic, do you feel sharing this has helped you through this long year of shielding?
My wife Sarah and I have kept a daily diary sharing one thing that we have done differently from the day preceding it. We have found that this has kept us sane and by doing one thing different every day, it helps differentiate between the days.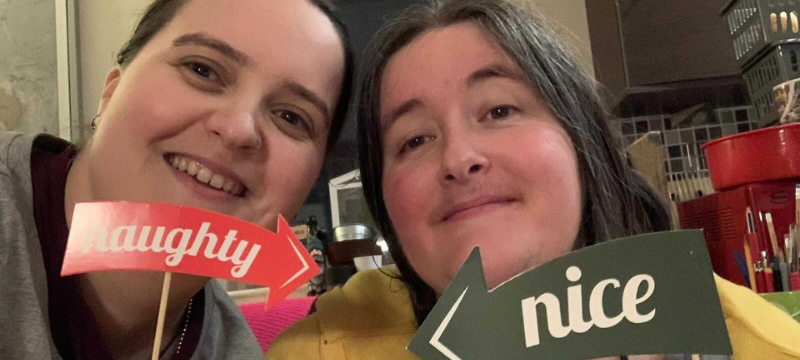 Image of: Sarah and Karine pictured during lockdown holding 'naughty' and 'nice' signs.
When restrictions are lifted and you feel it's safer to go out, where are you looking forward to visiting and why?
When restrictions are lifted and we feel safe to go out, I am really looking forward to visiting my parents. It has been over a year since we have visited them at home.
Can you please tell us something people might not know about you?
I exercise every day. Even just some core exercises. I find that it really helps my mental health. I have a static hand bike and have earned many medals from virtual challenges.
Do you have any advice to new and existing reviewers on writing a review on Euan's Guide?
When it's safe to do so, start off by visiting somewhere that has been reviewed and do your own review. You will build up confidence and feel happier writing your own reviews.
| | |
| --- | --- |
| | Interview with Claire D'All, Reviewer Engagement & Outreach Coordinator |
I look forward to meeting up with Karine in person again when it is safe to do so. Tune in next time to hear from another one of our Ambassadors.