Meet Our Ambassadors: Neil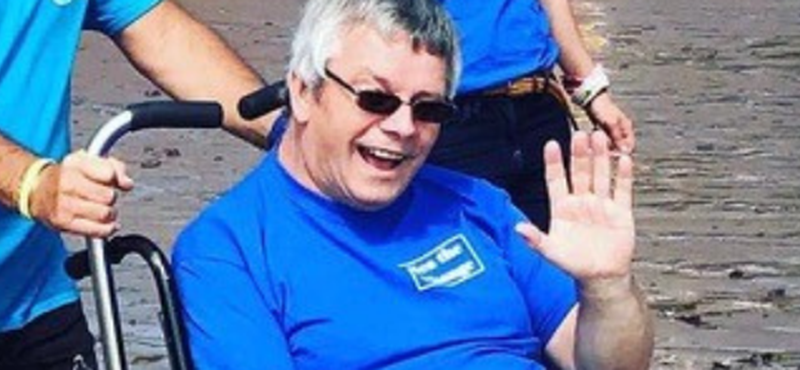 For our Ambassador interview this week we are talking with Neil, our Ambassador for Eyemouth. I've not had a chance to meet Neil yet but it has been great to get to know him through his interview.
How did you find out about Euan's Guide and how long have you been an Ambassador?
I first became aware of Euan's Guide when I can across their stand at a Naidex exhibition in Glasgow back in 2011. After that I submitted various reviews of places we visited. I was asked to become an Ambassador during 2019, becoming one in November 2019.
What review would you say is your most favourite that you have written?
Out of the reviews that I have had on Euan's Guide, I think one I did about 'the Avaniti hotel in Paphos' is my favourite as I felt the hotel staff really went the extra mile in making things easier for disabled guests. I am sure I did reviews of a trip to Disney World in 2017 but cannot find them on the Euan's Guide website.
I believe you are involved in organising beach wheelchairs to be available at your local beach at Coldingham Sands, how is this going?
The project is picking up again. We obtained funding for someone to work a few hours a week to help with co-ordination.The chairs have already been used this year, but we are also working with the local council to see what can be done to make access to the beach easier. We are also trying to put the word out that this facility is here in Berwickshire.
When you feel it's safer to go out again, where are you looking forward to visiting and why?
Last year our return visit to Disney World was cancelled. Whilst I would like to make a return visit there, I am apprehensive about doing so.
Being more realistic, I would dearly like to get back to Paphos in Cyprus. We really enjoyed the area and found the buses an easy way to get around with using a wheelchair. I also have a former work colleague who now lives out there and it would be lovely to meet up with her again. If we cannot get there, a stay in Edinburgh or Dundee would be nice but at the moment I feel my wife is reluctant to travel. Perhaps once I have had my second vaccination? But oh to get somewhere warm.
Can you please tell us something people might not know about you?
I am nearly 62 and live in Eyemouth on the east coast of Scotland. I worked for 34 years in an accounts section with a Newspaper publisher but was made redundant in 2011 and haven't worked since. I had heart attacks in 2019 and 2020. These, along with my Cerebral Palsy and Arachnoiditis worsening, restrict what I do a fair bit these days. If I am being honest, I am having difficulty in accepting what I can no longer do, especially that I no longer feel like driving and haven't done so for over a year.
Although my mobility has deteriorated a lot over the last decade, it is only recently I have almost become a wheelchair user almost full time. In the 1980s and 90s I used to holiday independently, mainly to Malta or Tenerife.
I got married in 1995 and have two grown up children. These days I feel I would not survive without the help of my wife.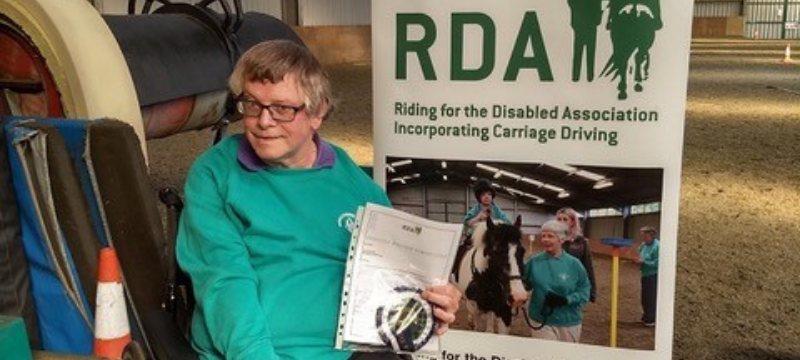 Image of: Neil sitting in front of a Riding for Disabled poster in a riding building.
For many years I have been involved with Riding for the Disabled, as a participant and trustee. I first rode with RDA back in 1970 (showing my age).
I enjoy 'dabbling' with my family tree and, stemming back to work, I tend to use spreadsheets quite a lot, as well as being involved with the beach wheelchair project and RDA at a regional level.
Do you have any advice to new and existing reviewers on writing a review on Euan's Guide?
Make your reviews personal. As the term 'Disabled' covers so very many different needs, I tend to do reviews as they are relevant to my disability rather than generalise. Just the way I am.
| | |
| --- | --- |
| | Interview with Claire D'All, Reviewer Engagement & Outreach Coordinator |
Thank you Neil for taking part in my interview and I look forward to hearing from our next Ambassador soon.