Press Release: New guide reveals Scotland's accessible castles and battlefields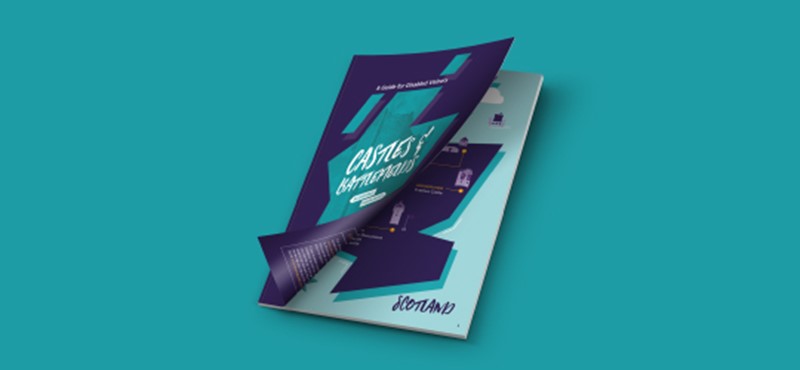 Press Release
New guide reveals Scotland's accessible castles and battlefields
Disabled access charity launches new guide to castles and battlefields around Scotland.
Ancient castles and remote battlefields might not seem like the ideal destination for disabled people, their family and friends, but a new guide published today Thursday 30th November 2017 reveals just how much of Scotland's rich historical heritage is accessible to all.
The guide, compiled by disabled access charity Euan's Guide is part-funded by the VisitScotland Growth Fund, with additional support from Historic Environment Scotland and is endorsed by the National Trust for Scotland. It is being launched on St Andrew's Day 2017 in Scotland's Year of History, Heritage and Archaeology.
The guide explores sixteen of the nation's castles and battlefields. Highlights include iconic Historic Environment Scotland and National Trust for Scotland properties, as well as more secluded sites.
Disabled people are encouraged to download the guide to get a flavour for Scottish history, and to read practical information about accessibility before venturing out to these unique sites.
The guide can be downloaded from www.euansguide.com/castles-and-battlefields
Fiona Hyslop, Cabinet Secretary for Culture, Tourism and External Affairs said:
"I welcome the launch of the first of a series of accessible guides published by Euan's Guide, which will allow people with a disability to enjoy Scotland's many off-beat castles and battlefields. Over the past few years, Euan's Guide has achieved excellent results in ensuring disabled people can access holiday facilities and rely on accessible tourist infrastructures.
"Inclusive tourism provides an equal opportunity for older people, families with young children and those with temporary or hidden disabilities to be part of the tourism experience, with no-one having to be left out. In Scotland, we are committed to making this vision a reality by promoting a fair, inclusive and equal society and by enabling everyone to access the same opportunities."
Euan MacDonald, co-founder of Euan's Guide said:
"All throughout Scotland there are remnants of the country's battle-scarred past, but what few people know is that many of these castles and battlefields can be unexpectedly accessible. We found a lochside ruin with an excellent visualisation guide; a mighty fortress with ramps wide and sturdy enough to move cannons; a haunted castle with wheelchair accessible gardens that seem to go on forever; battlefields brought to life by audio guides; and a hidden pine forest beach with a curious story to tell.
We've put all of these sites and more into our new Castles and Battlefields guide, and we hope that this will give local and visiting disabled people a captivating selection of places to visit around Scotland."
Marina Di Duca, Inclusive Tourism Manager for VisitScotland, said:
"It is our aim to make tourism inclusive and accessible for all, so every single person can benefit from all that Scotland has to offer. We were therefore delighted to make this Growth Fund award to Euan's Guide, who we have been working closely with over the last few years on a number of accessible tourism projects.
"It is imperative for people with access requirements to know about the accessibility of venues and these new downloadable guides to Scotland's historic attractions will help visitors make an informed choice about what to see and do.
"The release of these guides is also particularly apt as we celebrate the Year of History, Heritage and Archaeology. From World Heritage Sites to ancient monuments, cultural traditions to our myths, stories and legends - the yearlong programme is shining a spotlight on some of Scotland's greatest assets as well as our hidden gems."
Stephen Duncan, Director of Commercial and Tourism at Historic Environment Scotland, said:
"We're delighted to have supported Euan's Guide on the creation of this downloadable guide, which highlights the accessibility of some of our most iconic historic sites.
"We continue to strive to improve access at our sites and properties and welcome the advice and expertise of Euan's Guide to help ensure the historic environment is enjoyed by everyone."
Further guides planned for early 2018 will cover Fife and Dundee.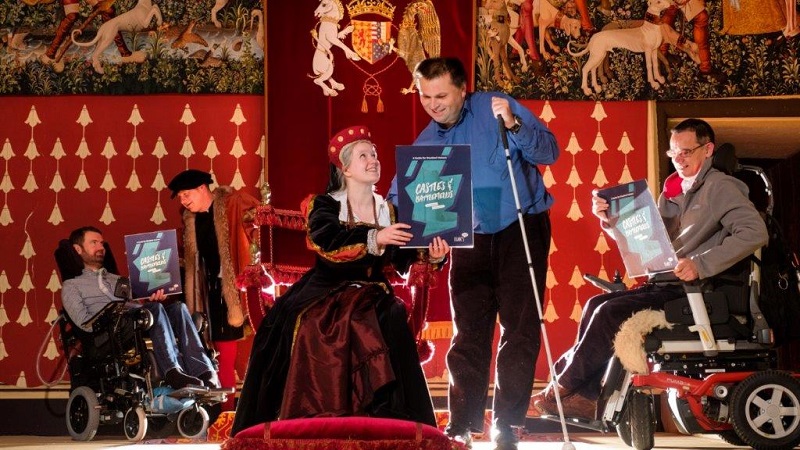 - ENDS -
Press contact: Antonia Lee-Bapty, antonia@euansguide.com, 07957 487980
Notes to Editors:
• Follow us on Twitter: @EuansGuide
• Support our campaign using #AuldAndAccessible
• The Year of History, Heritage and Archaeology ends on 31st December 2017
About Euan's Guide
Euan's Guide is the disabled access review website where disabled people, their friends and families can review, share and discover accessible places. The charity was created in 2013 by Euan MacDonald who is a powerchair user, and his sister Kiki. Euan's Guide aims to be a friendly, honest and empowering alternative to hours of web searching and phone calls before visiting somewhere new. The site now has thousands of disabled access reviews and listings for places all over the UK and beyond.
For more information, visit www.euansguide.com.
About the VisitScotland Growth Fund
The VisitScotland Growth Fund supports collaborative tourism marketing projects which focus on growth and ensure that visitors experience the true Spirit of Scotland. To be eligible for a Growth Fund award, applicants must place a strong emphasis on digital marketing and the creation of digital content assets. They are also encouraged to align themselves with Scotland's themed years, including the 2017 Year of History, Heritage & Archaeology.
To find out more about the VisitScotland Growth Fund, visit www.visitscotland.org/growthfund.