Our venues take home winners' medals in the Visit England Awards for Excellence 2022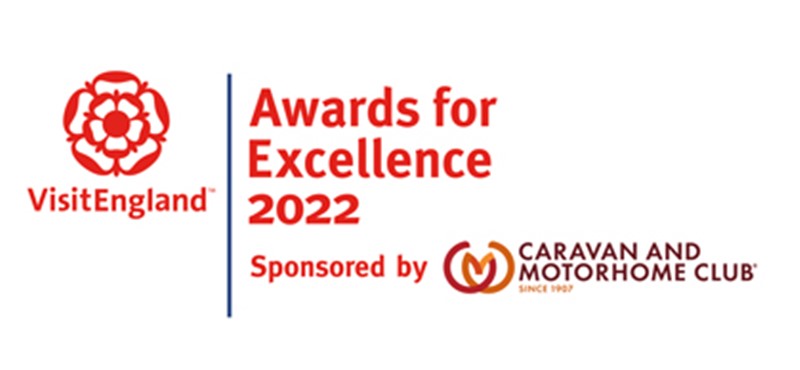 Visit England's Awards for Excellence took place last night on Wednesday 8 June at the Birmingham Library, and we were excited to find out who would take home the gold award for the Accessible and Inclusive Tourism category.
The national finalists were selected from hundreds of tourism businesses across England including hotels, self-catering accommodation, B&Bs, glamping operators, attractions, restaurants, pubs and museums, so we were delighted to see there were Euan's Guide venues as finalists across two categories.
Of course, naturally we were most interested in the results of the Accessible and Inclusive Tourism Award, which recognises tourism businesses providing truly memorable visitor experiences for everyone, particularly those with accessibility requirements, and demonstrating excellence across every aspect of the business.
Gold was awarded to Mylor Sailing and Powerboat School, with runners up Alton Towers Resort taking home silver, and Fleetwood Beach Wheelchairs securing bronze. 
Euan's Guide reviewer @sarahsouthcoast said in her review of one of our most-reviewed venues, Mylor Sailing and Powerboat School: "An amazing afternoon with amazingly kind and patient people. Everyone was very in tune to what my son might need, offering to bring the boat up to allow for his wheelchair to be put onto the boat, speeding up to give my son a safe thrill as well as including his twin sister in everything. It was a lovely couple of hours out on the boat, with many happy memories and photos." 
We don't currently have any reviews of Alton Towers Resort – any takers? Submit your review online! The accessibility pages on their website have lots of information but, of course, we love to hear from you about your own personal experiences.
@Bluefrog111 said of Fleetwood Beach Wheelchairs: "Absolutely fantastic beach wheelchairs for 'hire' (there isn't a charge but they welcome donations). There are quite a few chairs which would suit a range of different needs and are available for adults and children. You collect the chair inside a building, which has a brand new, large mobile hoist… All the volunteers are very friendly and helpful - they seemed to genuinely care and want to help, without being patronising." 
Check or the reviews on Euan's Guide to find out why Fleetwood Beach Wheelchairs and Mylor Sailing and Powerboat School have received 4* and 5* reviews. 
Congratulations to all of the winners, and again to Mylor Sailing and Powerboat School in Cornwall who took home a second gold award in the Experience of the Year category!
The full list of winners can be found on Visit England's website.