Press Release: Pubs 'harder to access than castles' according to survey of disabled people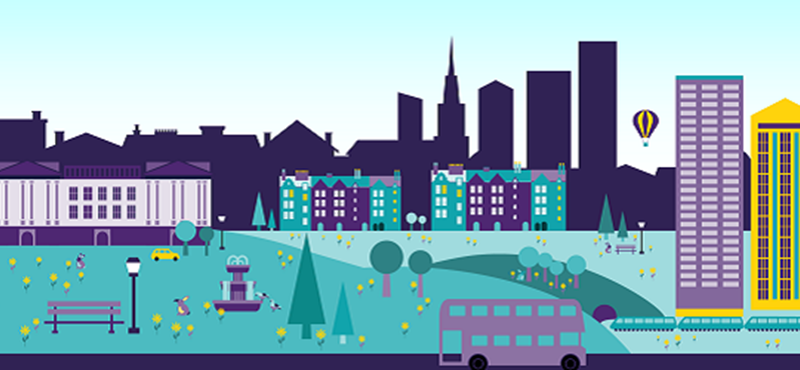 PRESS RELEASE
Pubs 'harder to access than castles' according to survey of disabled people
New research by the UK's leading disabled access review website has found that the country's watering holes are startlingly difficult to access
Over 900 disabled people have compared the accessibility of 13 types of venue including pubs and bars, cafes, shops, hotels, museums and historic places. The findings, revealed in The Access Survey by Euan's Guide and Disabled Access Day, show that more people consider pubs and bars to have poor access than they do historic places built for a different century.
21% of respondents to the survey said that access to historic places is 'good' or 'excellent' whilst only 13% felt pubs and bars provided the same level of accessibility.
Euan MacDonald, co-founder of Euan's Guide said: "Since using I powerchair I've become accustomed to forward-planning everyday activities such as going for a coffee or meeting friends for a drink. It's astonishing that bars and pubs are often harder to access than castles and ancient buildings built hundreds of years ago. It just shows that an old building is no barrier to good access."
Sometimes even the most surprising places can demonstrate good accessibility. One example of a historic site with good access is Urquhart Castle. The centuries old ruin at Loch Ness with its visual stories, good paths and welcoming staff is probably easier to access than some local pubs. In England, wheelchair users can eat cake in a treehouse beside Alnwick Castle, but have told us they've been unable to have a pint in a newly-refurbished pub.
Liz Grant, Manager of Stirling Castle, one of 300 Historic Scotland properties managed by Historic Environment Scotland (HES), said: "At Stirling Castle, we've seen small changes have a big impact in terms of making the site more accessible - from increasing our offering of British Sign Language (BSL) tours and audio-descriptive guides, to providing courtesy cars for those with limited mobility.
"Our staff are also key to ensuring that access to the site is as inclusive as possible, and we provide training to build staff confidence and understanding in how they might best enhance visits for specific accessible needs.
"The feedback we've received from visitors has been very positive, and we will continue to work with the advice and guidance from Euan's Guide and other partners to ensure Stirling Castle can be enjoyed by everyone."
There is a strong case for businesses and public places to be honest about how accessible or inaccessible their premises are.
Paul Ralph, founder of Disabled Access Day said: "We understand that not everywhere is fully accessible, but if they are honest about what is and isn't available, people can plan accordingly. We hope that, by highlighting this discrepancy ahead of Disabled Access Day, it will encourage pubs and other places to think again about what they can do to improve access. It can be something as simple as having tables with removable chairs in addition to existing benches and booths, or investing in a portable ramp."
Euan MacDonald added: "Euan's Guide has completely changed the way people search for access information, and I encourage more people, whether disabled visitors or business owners, to join in and start contributing to the site. Whether it's a pub, café, hotel, shop or anywhere else, venues need to be honest and upfront about what they can and cannot provide for their visitors."
The Access Survey revealed the specific factors which make disabled people more likely to visit somewhere new:
• 88% of respondents are more likely to make a visit if they can find relevant access information about the venue
• Over half of survey participants told us they avoid going to places that have not shared their access information because they assume it is inaccessible.
• 62% spend time phoning or emailing these venues to confirm how accessible they are; this is a time-consuming process which could be avoided if venues shared their access information online.
In the UK, overall confidence about visiting new places when thinking about disabled access is low (<8% of respondents were confident about accessibility). 94% of participants confessed to searching for access information before visiting somewhere new, but 86% found access information on venues' websites to be misleading.
The Access Survey 2018 included the opinions of 903 people. The findings were primarily from disabled people (76%). The remainder was a combination of carers, friends and healthcare professionals. To view the survey, go to: www.euansguide.com/access-survey
-ENDS-
About Euan's Guide
Euan's Guide makes it easier for disabled people to find great places to go. The charity was founded in 2013 by Euan MacDonald, a powerchair user, and his sister Kiki. The website has been described by author Ian Rankin as 'Trip Advisor with wheels on' and was built as a friendly and honest alternative to hours of web searching and phone calls before visiting somewhere new. Euan's Guide now has thousands of disabled access reviews and listings for places all over the UK and beyond. To find out more go to: www.euansguide.com
Euan's Guide is the lead sponsor of Disabled Access Day, the award-winning event all about 'You and Somewhere New.' The next Disabled Access Day will be held on Saturday 16th March 2019.
About Disabled Access Day
Disabled Access Day is the award-winning biannual event all about 'You and Somewhere New.' The event was founded by Paul Ralph in 2015 and takes place on Saturday 16th March 2019. To find out more go to: www.disabledaccessday.com
Disabled Access Day is supported by the team at Euan's Guide and sponsored Barclays and Sandcastle Waterpark.
About The Access Survey
The Access Survey is the UK's longest-running disabled access survey. The first survey was launched in 2014 and is carried out every autumn to publish the opinions of disabled people around the country. To find out more go to: www.euansguide.com/access-survey