Spa breaks with disabled access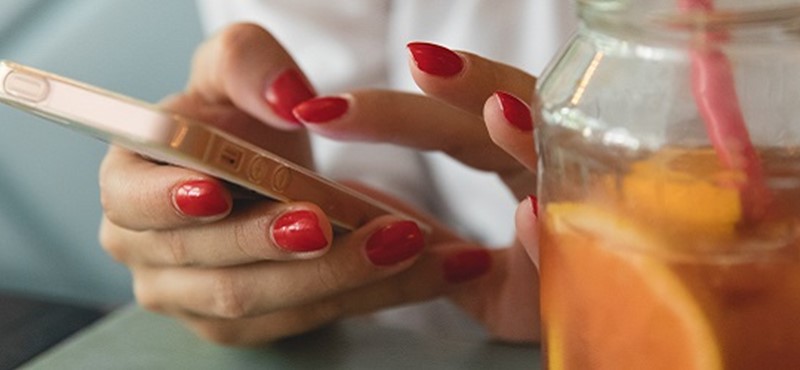 Looking for somewhere to have a relaxing spa day? We have a few ideas thanks to reviewers who have shared their disabled access reviews on Euan's Guide! Whether you want to treat yourself to a facial or massage, or if you are looking for a day to relax and unwind – here's a round-up of our best places to visit for a luxurious and accessible spa experience.
The Grand Hotel & Spa, York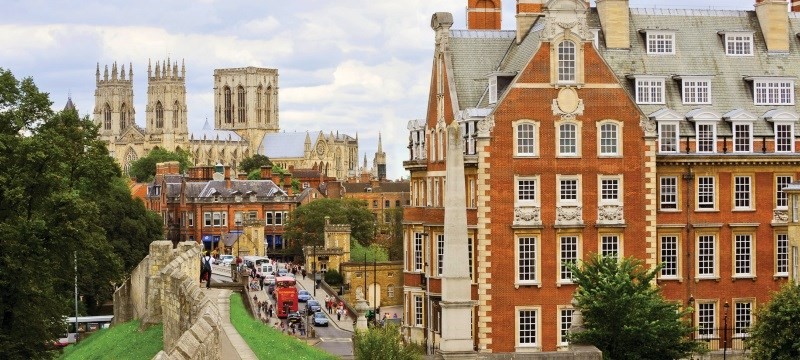 Situated in the city centre of York, the Grand Hotel and Spa offers everything from facials and manicures to holistic massages. This hotel has been rated 5 stars on Euan's Guide for its accessibility, with one visitor saying:
"A fine old building converted into a hotel. They have more than one disabled-friendly room, superbly equipped for wheelchair-users. Nice staff and high-quality food. Very central."
Stobo Castle, Peebles
For the ultimate relaxation experience, you could always head to "Scotland's only destination spa", Stobo Castle. One guest who visited with friends said, "the treatment rooms are spacious enough to accommodate a wheelchair and carers to enable you to enjoy a facial, massage or whatever treatment you wish from the comfort of a treatment bed. You can enjoy a delicious afternoon tea in the coffee shop which is easily accessible for all."
Blythswood Square Hotel, Glasgow 
Alternatively, if you are looking for a city spa break, the Blythswood Square Hotel in Glasgow is a great option. This hotel has been a prestigious part of the city since the early 1800's and was once home to wealth merchants of Glasgow's elite. Today, the hotel offers luxurious spa treatments and is the perfect retreat from the outside world. This hotel is listed on Euan's Guide saying:
"Wheelchair access is available to the hotel from the entrance on West George Street, with lift access from there directly into the lobby. There is also wheelchair access to the restaurant."
Sheraton Grand Hotel and Spa, Edinburgh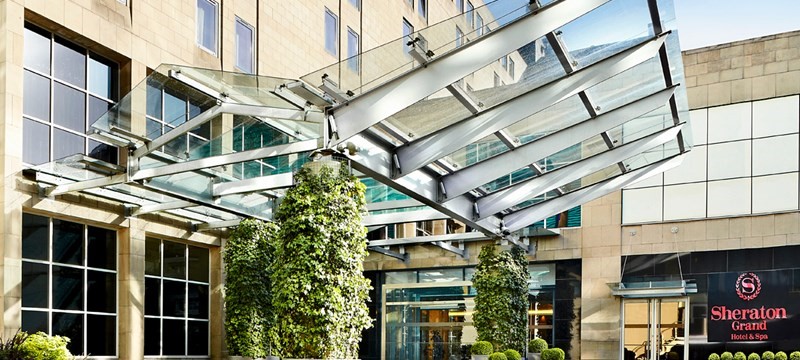 The Sheraton Grand Hotel and Spa is situated in the city centre of Edinburgh and overlooks Edinburgh Castle. You can expect to receive the ultimate relaxation here as this hotel offers everything from facial treatments, a thermal suite and it even has a rooftop Hyrdopool. One guest gave this spa resort a 5-star review on Euan's Guide, saying:
"Out of curiosity I ventured off to visit the Spa thinking that it would probably not work for me as a powerchair user. How wrong could I be? Well, the Spa turned out to be amazing as there was an accessible changing facility, an accessible toilet, access to the gym, access to the swimming pool, and to the various treatment rooms."
Gleneagles Hotel, Auchterarder
The Gleneagles Hotel in Auchterarder was given a 4-star review on Euan's Guide, with one reviewer describing the room as: "fantastic with a huge amount of space to move around, plus pleasingly, a socket next to the bed for charging wheelchair and equipment." This hotel offers an extensive variety of luxurious spa therapies that are certain to help you relax and unwind. If you're planning to stay for a relaxing weekend, the staff from Gleneagles Hotel can collect you from the train station when you arrive.
Lochside House Hotel and Spa, New Cumnock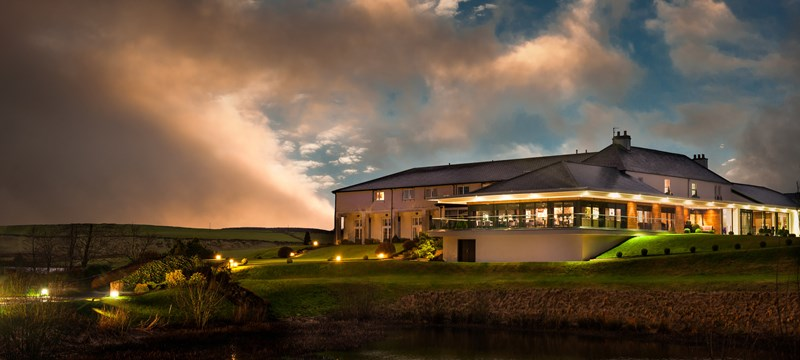 A countryside retreat with a modern feel, the Lochside House Hotel and Spa is situated in the beautiful countryside in New Cumnock and has received a 4.5 star on Euan's Guide. One wheelchair user loved visiting and said:
"Good food, spa can be accessed by wheelchair user from a separate lower entrance at side of hotel there is one small step to negotiate but the staff are more than happy to assist."
Do you have a favourite Spa destination?
We would love to hear your reviews of top accessible Spa locations! Let us know about your experience by writing a review.
You might also enjoy: