Holiday cottages with hoists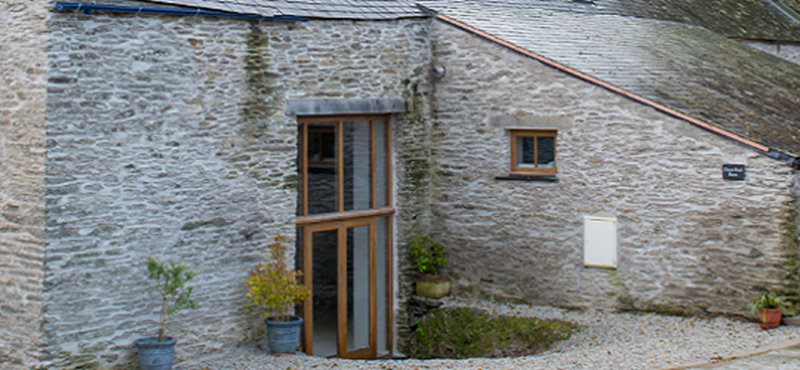 Searching for somewhere to stay for your next break? Self-catered cottages and lodges are a great option for people who are looking for extra space, privacy and some room to breathe on holiday! We love reading new cottage reviews on Euan's Guide, and there is a growing number of accessible holiday conversions popping up all over the country. What's even better is that many of them include ceiling hoists. Here are just a handful of charming cottages that can be found on Euan's Guide with hoists for guests:
England
Petasfield Cottages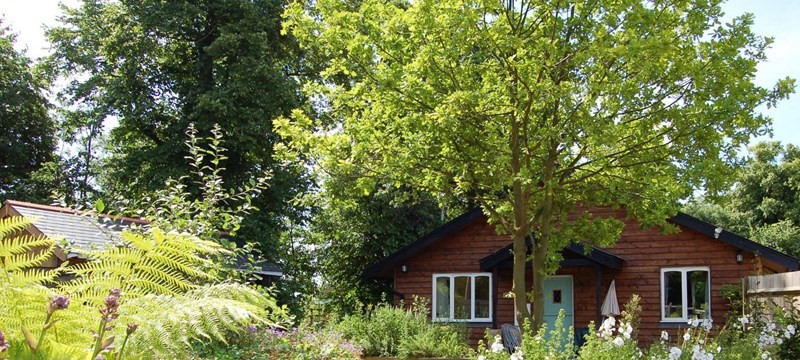 Nestled on a quiet country lane near Hertford, Petasfield Cottages have wet rooms, non-slip floors and underfloor heating. One of the cottages, Ashwell, also has a ceiling track hoist. Look out for the ponies at the riding school on site!
'It was a big 'ask' to find somewhere within easy reach of London that had really good wheelchair access and let you take your pets, but after a huge search, I finally found it. The overhead hoist system is great and goes from the bedroom through to the spacious wet room. Cannot recommend it highly enough.' Read review >>
Otter Pool Barn Holiday Home, Ilfracombe
New for spring 2017, Otter Pool Barn is a six-bedroomed converted barn in Devon! The charming yet modern barn Is now listed on Euan's Guide saying:
'With a lift to the upstairs bedrooms and fitted ceiling hoist in one bedroom/bathroom, mobile hoist and accessible hot tub/spa pool, it will suit extended families with various levels of mobility. It has a five-acre field with accessible path to a picnic/BBQ area overlooking a private lake.' Read access information >>
Flat Spaces, Hampshire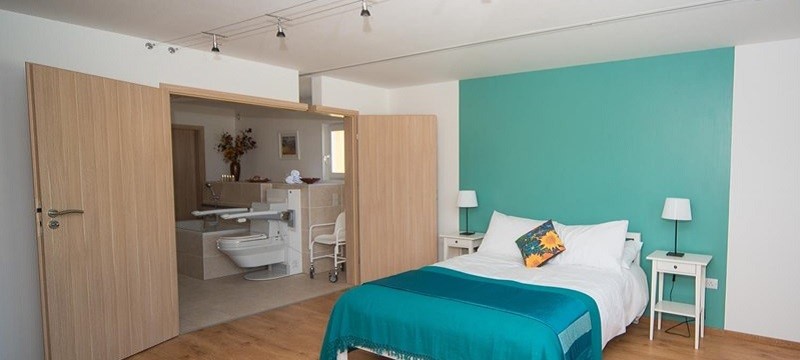 This Hampshire cottage is located beside the beautiful Watercress Steam Railway with leafy farmland surroundings. With three bedrooms, the cottage is a good size for a family holiday!
'Huge space, light and airy. All amenities that would help make a holiday easy and enjoyable. Brand new and furnished to a high specification. Hoisting in place with massive wet room two profiling beds etc. Nice site adjacent to a steam railway.' Read review >>
Scotland
The Rings, Cupar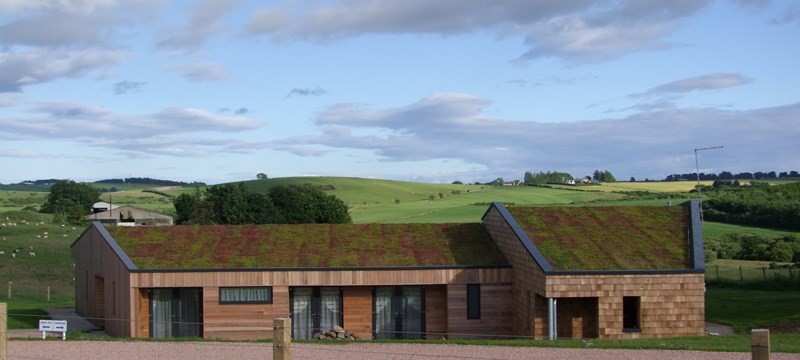 With gloriously green surroundings, The Rings in Cupar is the ideal spot if you're looking for a Scottish countryside break. Floor to ceiling windows right around the property let you enjoy the farmland views from all angles. One visitor loved their stay and wrote:
'It had the feel of a 5 star hotel and none of the clinical feel some wet room shave. A spa bath with hoist is also available. Moveable walls mean you can create the perfect space for any group. Studio apartments available with connecting doors for carers if required.'
Crathie Opportunity Holidays, Royal Deeside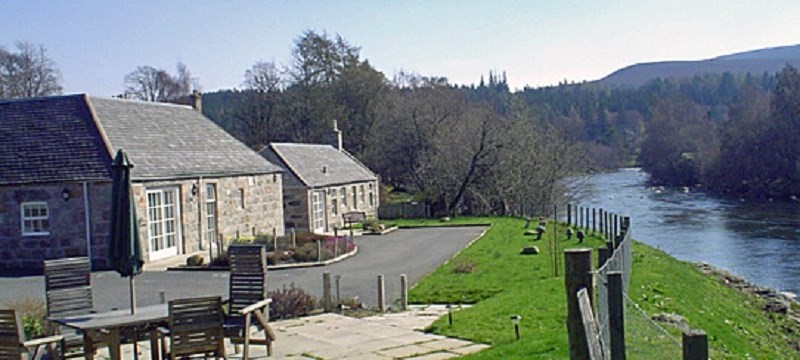 Surround yourself with mountains and forests in the Cairngorms National Park! Crathie Opportunity Holidays have four self-catering holiday cottages overlooking the River Dee. The cottages have ceiling track hoists as well as adapted kitchens and bathrooms.
'Practically, this cottage (Gairn) had a roll-in shower, a sink that could be height adjusted, a clos-o-mat toilet and plenty of room to move around. The bed has tracking and a positional bed. The rest of the cottage was easy to move around in with my manual wheelchair. Outside, there's a lovely picnic area where we ate breakfast on a beautiful morning. The gorgeous, peaceful surroundings is mothering by idyllic.' Read review >>
Homelands Trust Fife, Leven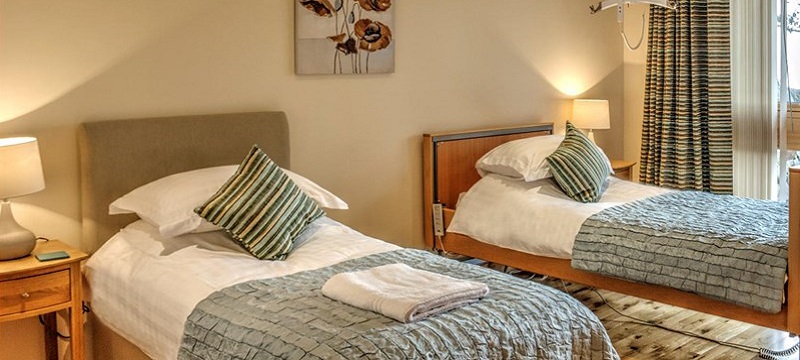 Woodland lodges in a small village, Homelands Trust Fife have over twenty disabled access reviews on Euan's Guide. It's the perfect spot if you're looking for some peace and quiet!
'Fantastic lodges with full facilities for our son, including extra wide doorways for his wheelchair, a shower trolley, track and hoist and a superb profiling bed with air mattress. A peaceful haven in wonderful surroundings, a real home from home.' Read review >>
Northern Ireland
Newton Lodge, Castlewellan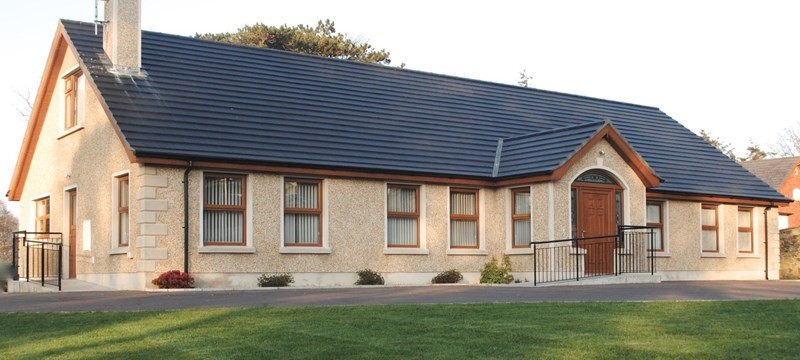 This self-catering house was built with disabled access in mind, and it has four double bedrooms making it a great place for a big family holiday. The best bit is, you'll be surrounded by the beautiful scenery of Castlewellan!
'Fantastic purpose built house, lowered additional sink in large kitchen, lowered hob. Fully adapted bedroom with ceiling hoist to wet room and profiling bed.' Read review >>
Wales
Bramwood Holiday Home Ltd, Swansea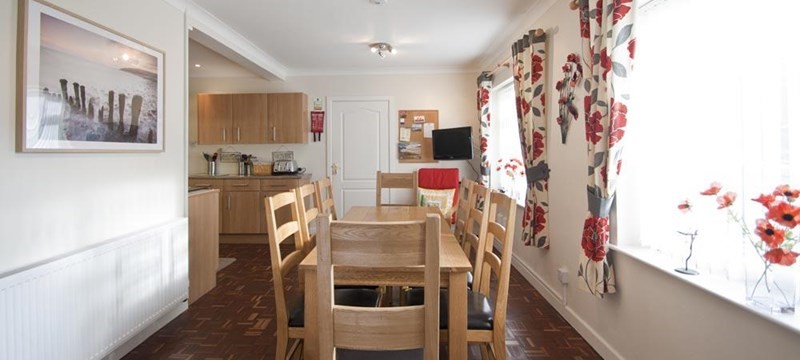 If you're after a quiet break near the beach, the Bramwood Holiday Bungalow may be just the place. It's especially good if you enjoy walking and taking in the scenery. The holiday bungalow is listed on Euan's Guide saying:
'It is self-catering accommodation, but we can arrange a meet and greet and I will explain the equipment in Bramwood. Water bowls and food dishes are available for a pet or animal. The garden is enclosed and grassed so the dog can be exercised in the garden.' Read access information >>
Looking for more accessible holiday cottages?
There are even more cottages and lodges with hoists that have been reviewed or listed on Euan's Guide. You can search them all here.