Sponsored: A Tranquil Experience at The Deep in Hull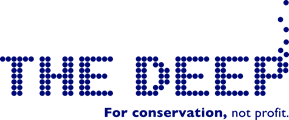 This article has been sponsored by The Deep.
The Deep in Hull is a must see for families and nature lovers. Run as an education and conservation charity, the award-winning aquarium is home to 5,000 animals, including magnificent sharks and rays.
During your visit you'll have the chance to see the UK's only Green sawfish, admire the hundreds of tropical reef fish and say hello to the colony of Gentoo penguins. Enjoy an interactive experience at the Touchpool sessions at Discovery Corner, watch the impressive dive show at Endless Oceans, and look up in awe as you walk through the amazing glass tunnel. Exploring the aquarium is an ideal day out for the whole family.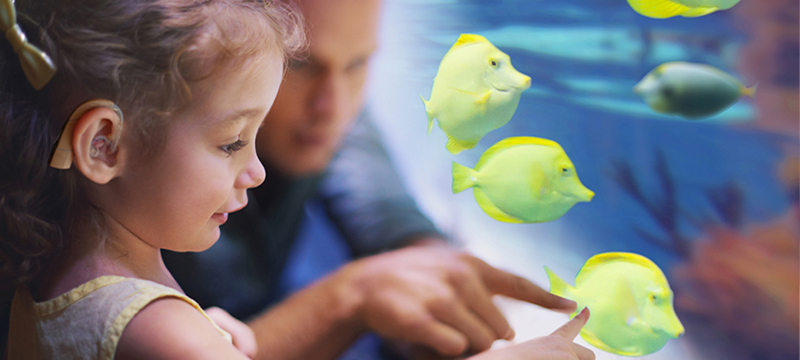 The aquarium is a popular attraction that goes above and beyond to offer an accessible and enjoyable experience for all of its visitors. The Deep has been a finalist in Visit England's Awards for Excellence Inclusive Tourism category and won Enjoy England's Access for All Tourism Award in 2011. Their calendar of events includes a range of accessible ones, including their upcoming Quiet Days which you won't want to miss.
Quiet Days at The Deep
Thursday 12th September 2019
Saturday 14th December 2019
Following the success of previous years, Quiet Days will be held at the aquarium on Thursday 12th September and Saturday 14th December to provide visitors with a more tranquil experience.
During these quiet days the audio will be turned down for those who find the sounds distracting and the lights will be brighter to make the information clearer. Audio and Braille guides are also available free of charge at reception. Below you will find a list of all the presentations and shows taking place on the quiet days which will be signed by a BSL interpreter:
10.30am – Touch Pool session at the Discovery Corner - BSL
11.00am – Endless Oceans Presentation – BSL
12:00pm - Scatter feed at the Lagoon of Light - BSL
1:30pm – Touch Pool session at the Discovery Corner - BSL
2:00pm – Dive Show at the Main Tank at Endless Oceans – BSL
2:30pm – Touch Pool session at the Discovery Corner - BSL
3:00pm – Endless Oceans presentations - BSL
3:30pm – Penguin Feed at the Kingdom of Ice – BSL
Suggested Itineraries
Visit The Deep's website to find suggested itineraries for your visit >>
Taking Part in the Quiet Days
If you would like to take part in one of the 2019 Quiet Days at The Deep normal admission charges will apply and there is no need to book in advance. The Deep is open from 10am – 6pm every day, last entry is at 5pm. Ticket prices can be found here. 
Please note, there will be no school visits on Quiet Days.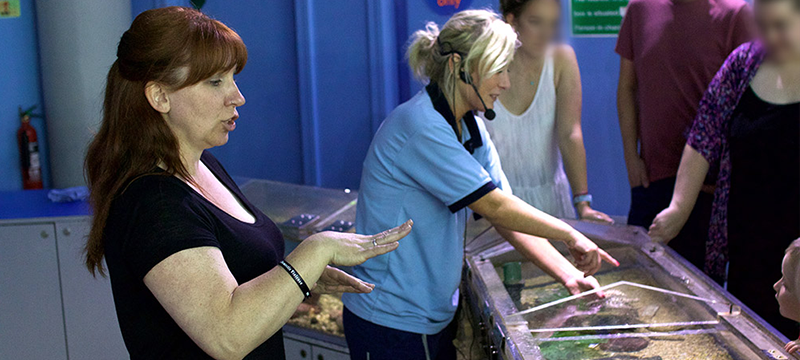 Other Upcoming Events
Tranquil Tuesday (term time only)
From 3pm until closing time on the first Tuesday of each month (during term time only) The Deep holds Tranquil Tuesdays. Similar to the Quiet Days, on Tranquil Tuesdays the lights will be brighter and the audio turned down.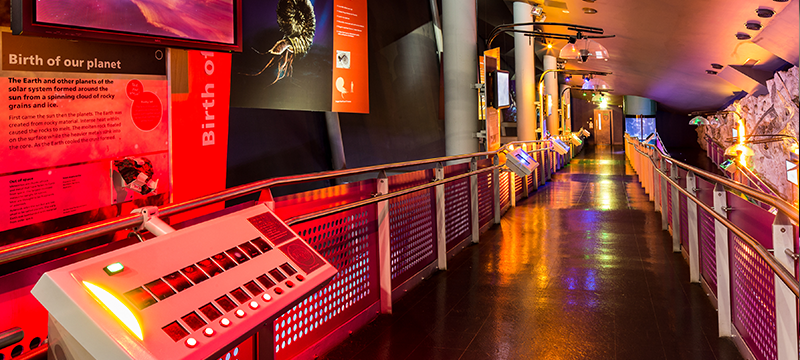 Accessibility at The Deep
The Deep is committed to making their attraction accessible for all visitors, they are continually updating and adding to their wide range of tools and information to ensure an accessible day out. The Deep offers a range of free to hire aids available for all visitors including wheelchairs and electric mobility scooters. They also have a variety of walking aids including rollators. Audio, braille and large print guides are available, hearing loops are positioned at till points & mobile hearing loops can be hired. Sensory packs and ear defenders are available to borrow free of charge from reception.
Toilets
There are disabled toilets available at each level of the building. All disabled toilet facilities at The Deep have wide doors which enable wheelchair and mobility scooter users access to the facility. There are railings around the toilet with lowered sinks with easy turn taps. For visitors who require a larger area for changing, they have a Changing Places facility located on the Ground Floor near the lifts. This spacious room is complete with privacy screen, height adjustable changing bench and a hoist. The room is accessed with a radar key, but if you don't have one of these you can request one from Reception.
Access Statement
For more information to help with planning your trip take a look at the Access Statement on The Deep's website.
The Deep on Euan's Guide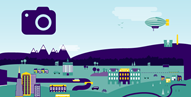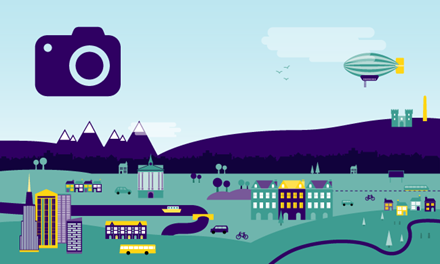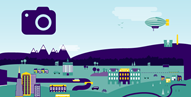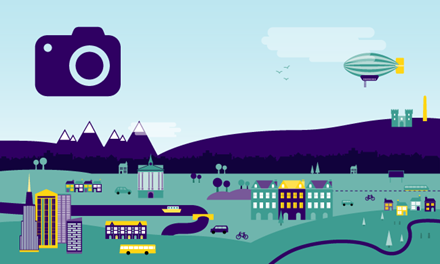 Locations: Hull