St. Paul's Cathedral Access Updates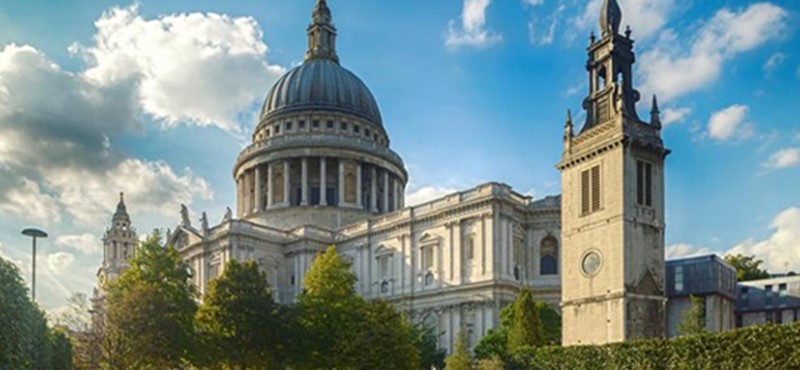 Old Cathedrals and other historical buildings can often pose a problem to accessibility. Built hundreds of years before access was ever a prevalent consideration in building planning, many historic buildings don't have the greatest disabled access. Due to their age and historical significance, many building planners for these sites have been reluctant to renovate the existing structure to accommodate modern accessibility needs, but St. Paul's Cathedral are changing the status quo on that.
After years of planning and campaigning, the prominent London cathedral have announced plans to revolutionize their access, to be completed by summer 2020. The construction of two permanent access ramps on the north side of the building at their main entrance, which will create even better access to the historic cathedral.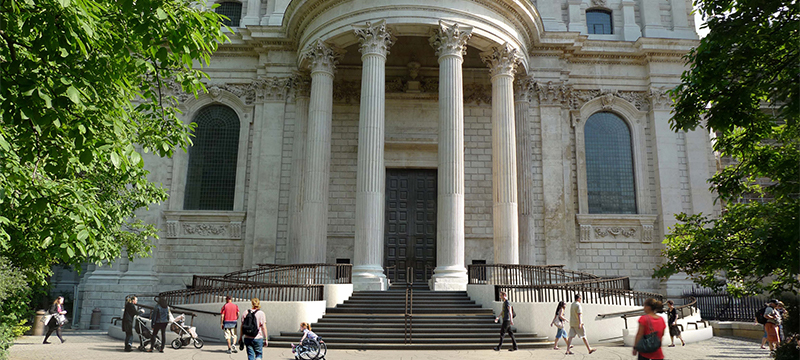 Image: A visual of the two symmetrical ramps due to be installed at either side of a central staircase at the north side entrance of St. Paul's Cathedral © Caroe Architecture Ltd.
St. Paul's Cathedral has many reviews on Euan's Guide, most of them 5-star rated, and took part in Disabled Access Day 2019. An Ambassador for Euan's Guide left a glowing review for Disabled Access Day at the cathedral highlighting the staff who "were so helpful and friendly," and it being a "fabulous example of how historic buildings can be accessible." 
Every year, over 1.5 million people visit St. Paul's Cathedral, which has been the site of the funeral of Sir Winston Churchill, and the wedding of Prince Charles and Lady Diana Spencer. These new improvements will not only allow wheelchair users easier access into the cathedral, but also those with walking aids, older members of the public, and families with prams and pushchairs for their young children. The current Dean of St. Paul's, The Very Reverend David Ison, is thrilled with the planned alterations saying:
"When St Paul's was being rebuilt 300 years ago there was no concept of equal access, and so Wren built the Cathedral in classical style with steps on all sides. In the 21st century the difficulties that some people have in accessing this church are unacceptable, and we are setting out to create an easy and equal way into St Paul's for all people all of the time, regardless of who they are and any particular need they may have. The granting of consent and start of construction for this project after many years of thought and consultation shows that, with sufficient commitment, even challenging heritage environments such as St Paul's can be made more accessible."
The renovations will be built with Portland stone, the same used 300 years ago on restoration to the cathedral, to preserve the integrity of the building. These strides toward disabled access by St. Paul's Cathedral are sure to inspire other historical buildings to re-think their own access, and how they can become more inclusive while still respecting the history of the building.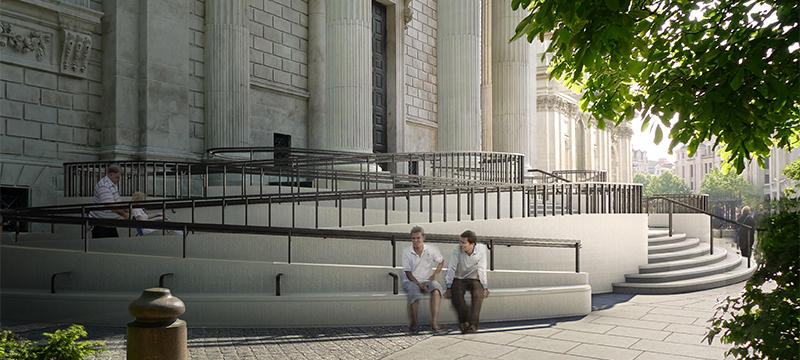 Image: Close up visual of the proposed design for the new ramps © Caroe Architecture Ltd.
Have you ever been to St. Paul's Cathedral in London? We'd love to hear about it. Write a review today!
Read more St. Paul's Cathedral reviews here.
Improve your venue's accessibility
Feeling inspired by St. Paul's Cathedral's plans to improve their accessibility? Take a look at our tips on how you can improve your own venue's accessibility: